I hope that everyone had a wonderful Easter weekend and that you enjoyed the 40 day conference reading challenge! I know I did…and I am excited for conference weekend this next weekend!
I made this fun Appliqued Zippered Pouch from some of my Lori Holt fabric and I am loving the way that it turned out! This is a darling retro bag that can be used for many things.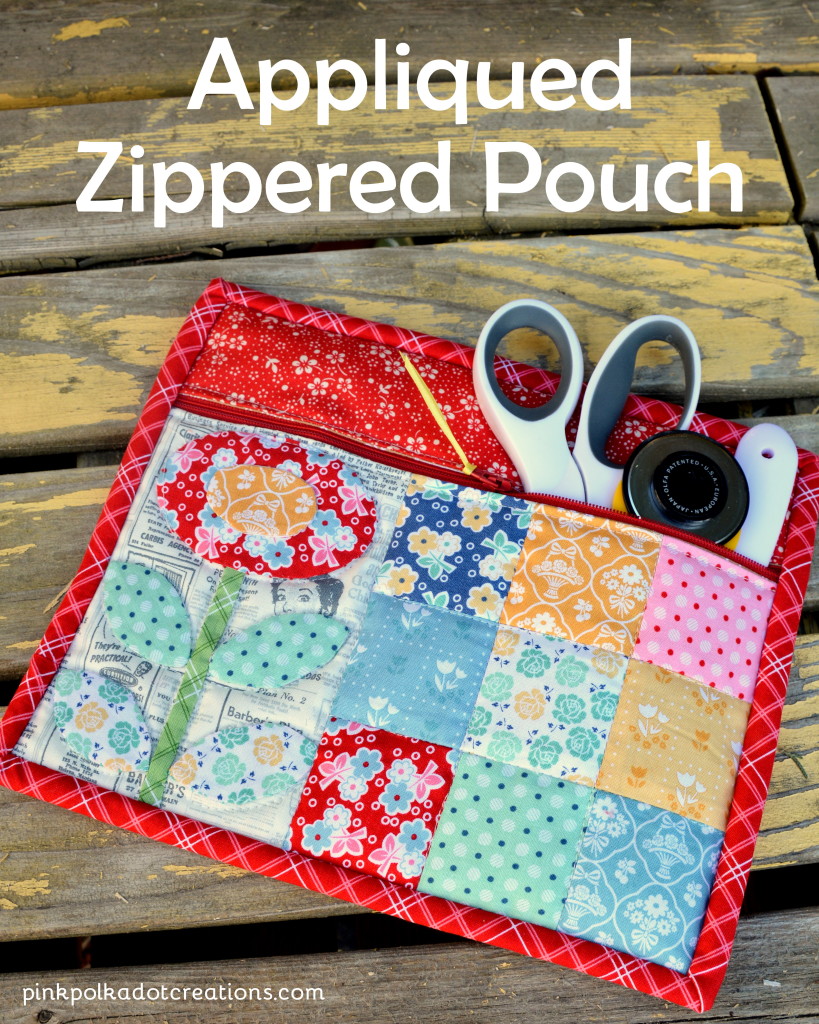 Lori Holt has a full tutorial on how to make this fun Quilty Zip Bag. This uses her "Bloom" templates to make the flower, but you could add anything that you want in that space if you do not have the templates! She gives you the dimensions and you can personalize it any way that you want to! That is where the fun comes in…you could put a monogram, a shape, a name, or just a fun fabric there.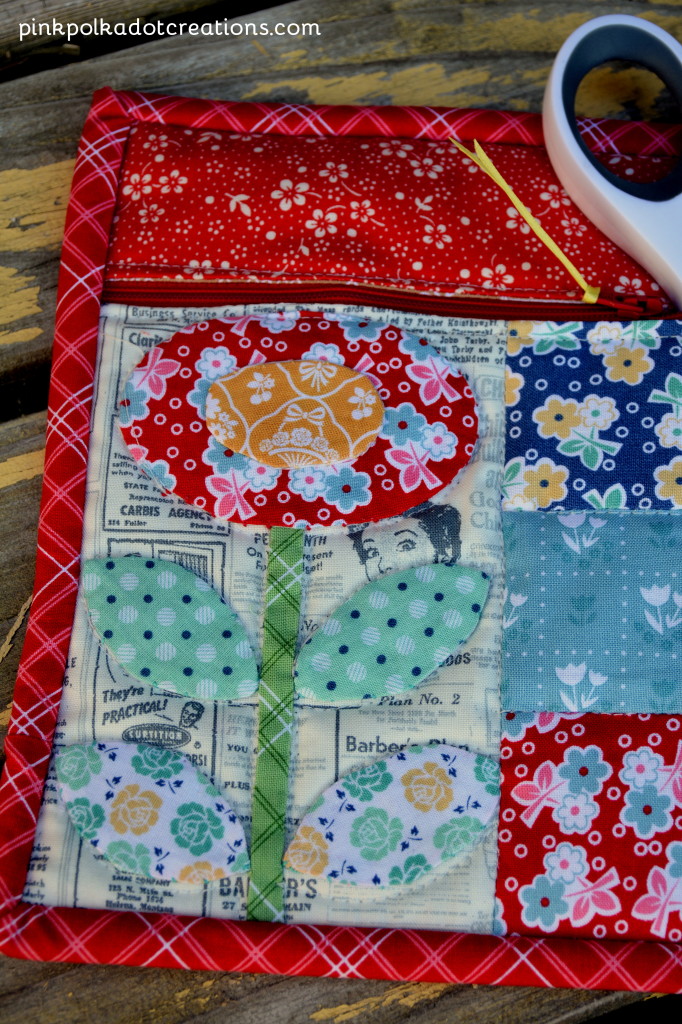 I did the flower that she showed in her tutorial and I think that it turned out cute, but I would like to make a few more of these and I will do something different on those, it is fun to just put your own touch on the things that you make! :) I found the cute newspaper background print (which is not a Lori Holt fabric) when we went to St. George a few weeks ago. I wanted to buy the whole bolt, but I only bought 3 yards of it! I love it and I can't wait to find the perfect project for it!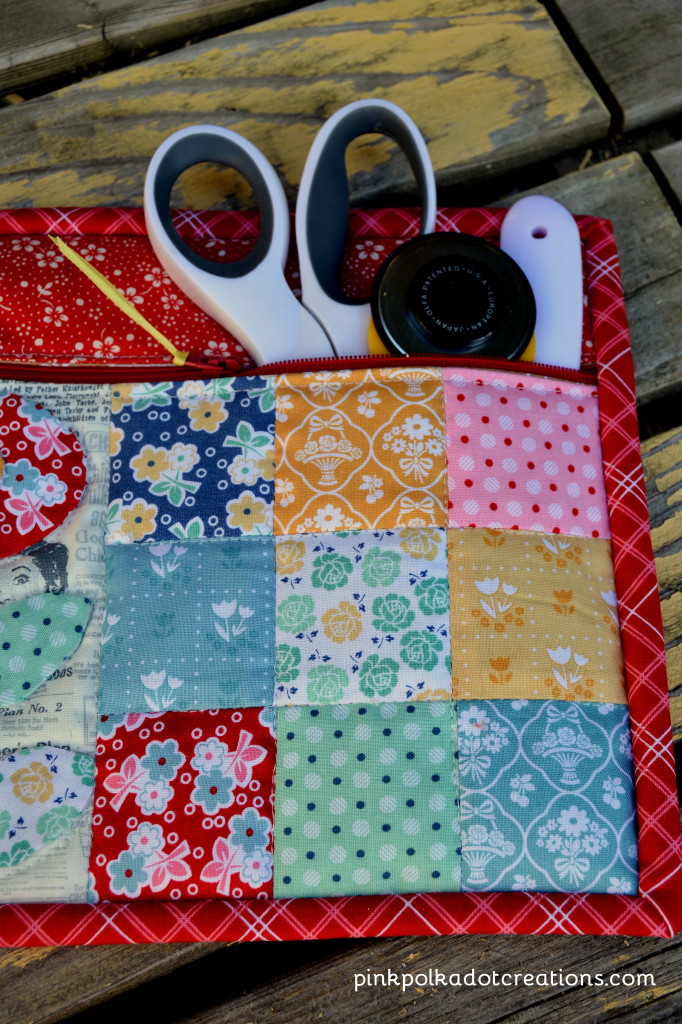 I machine quilted the 12-patch blocks and love the way it makes them stand out!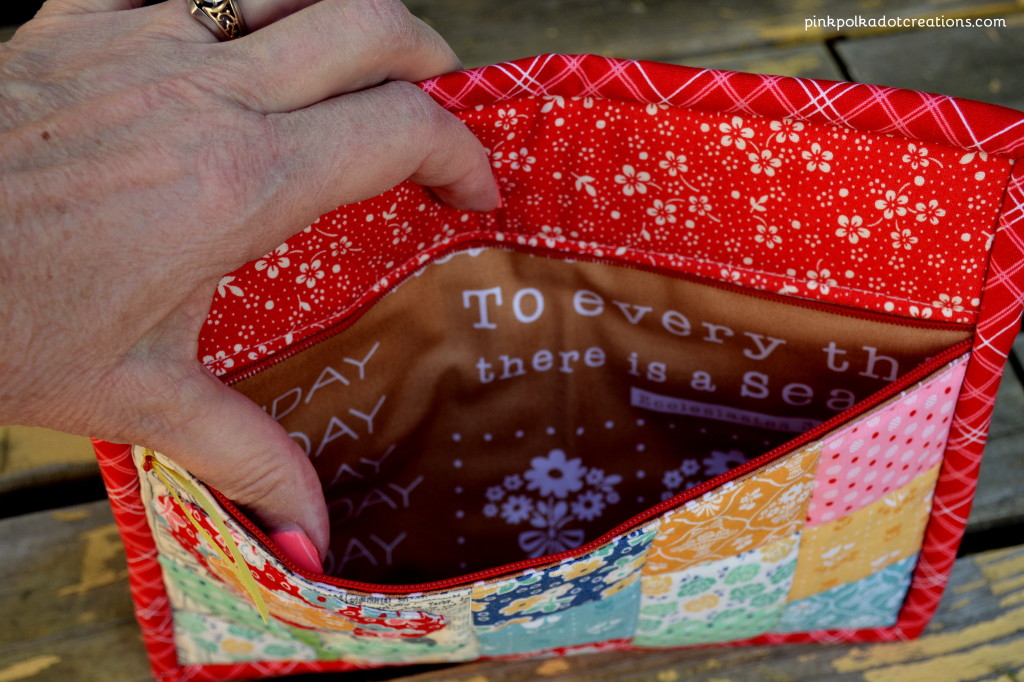 The inside of this pouch is as fun as the outside! I love this printed fabric. It is part of the Lori Holt "Bloom" line. I think that it is absolutely darling and the perfect vintage touch to finish off this appliqued zippered pouch!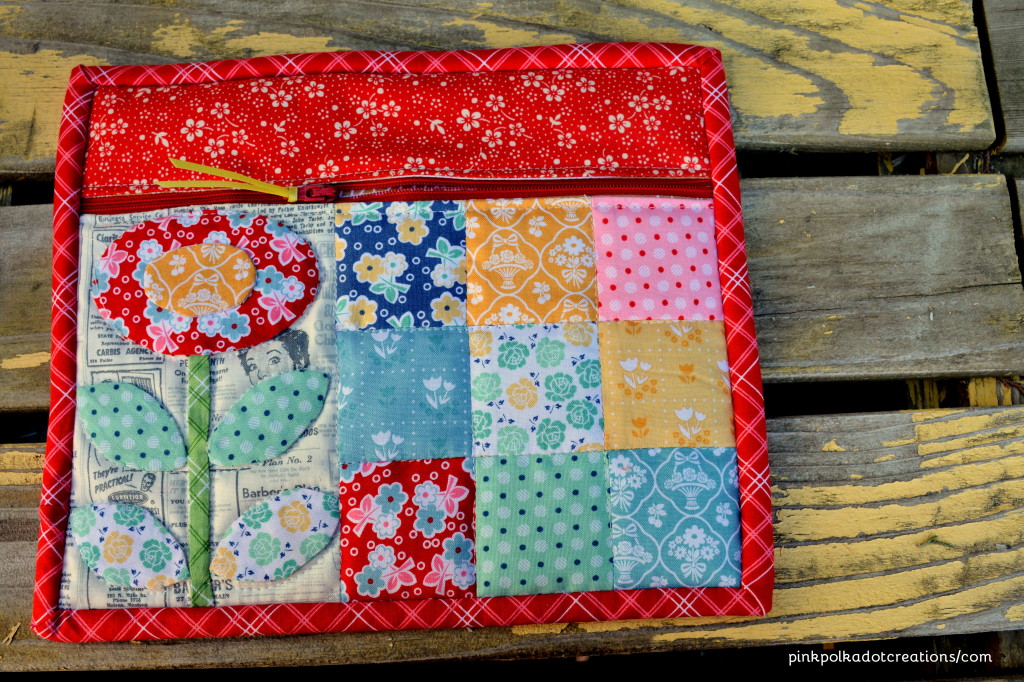 This appliqued zippered pouch is perfect for so many uses! I have it shown with sewing supplies, which it is perfect, but you could use it for a make-up bag, a craft bag, a pencil bag, a purse organizer bag or a fun way to keep notes or shopping lists organized! Use your imagination to what you would use this zippered pouch for! I would love to hear what some of you would do with this fun bag for.
Thanks for Visiting…Have a wonderful day!