We have a new little granddaughter coming in the near future and we are so excited!  So I have started a little bit of sewing for this new little granddaughter!
My friend, Kathy, introduced me to these cute, new little bib/aprons. She gave me the pattern for these "Baprons" and I absolutely love this concept!  They cover well and they stay in place because it has armholes like an apron!  Why didn't we ever have these fun, cute things when my kids were little?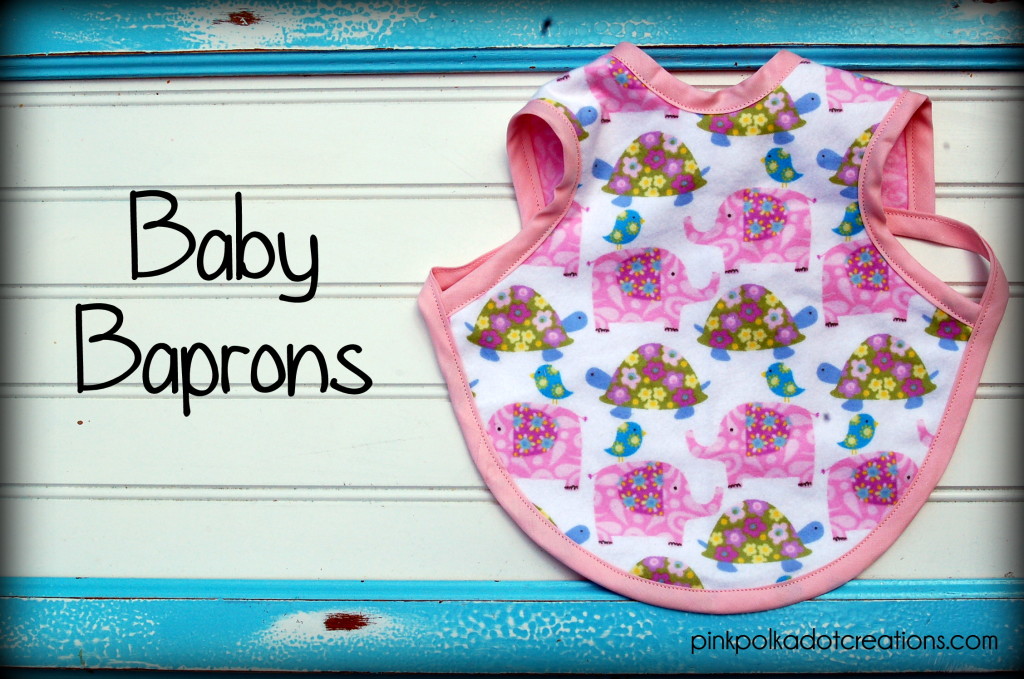 These were so fun to make and you can whip up a bunch of these in an evening!
These would make a great little baby gift!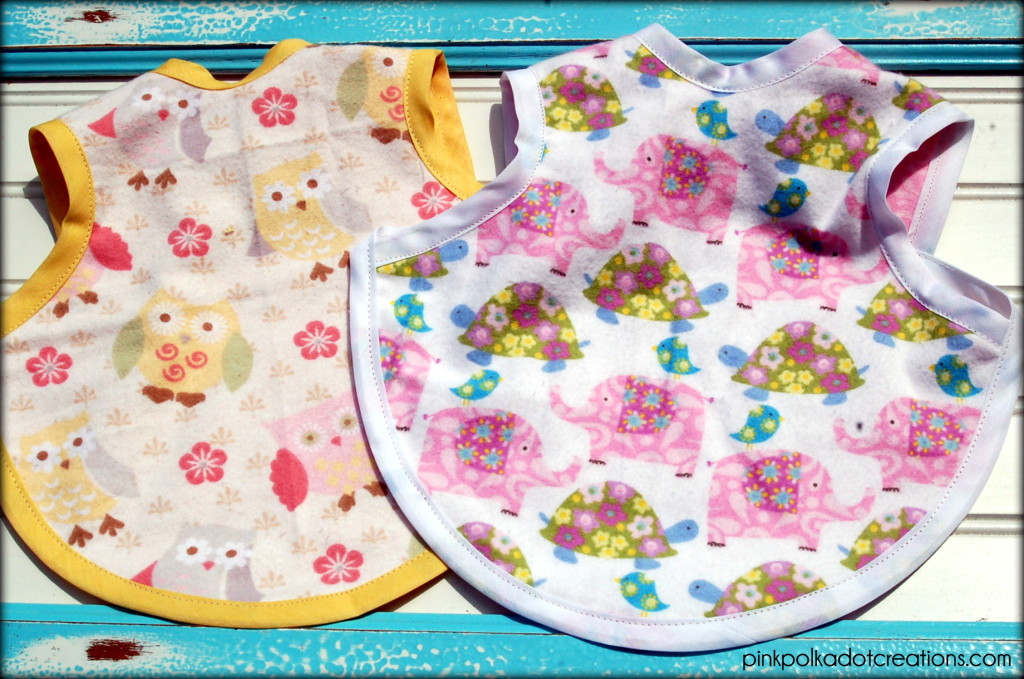 I used these two different fabrics and I love how cute they turned out!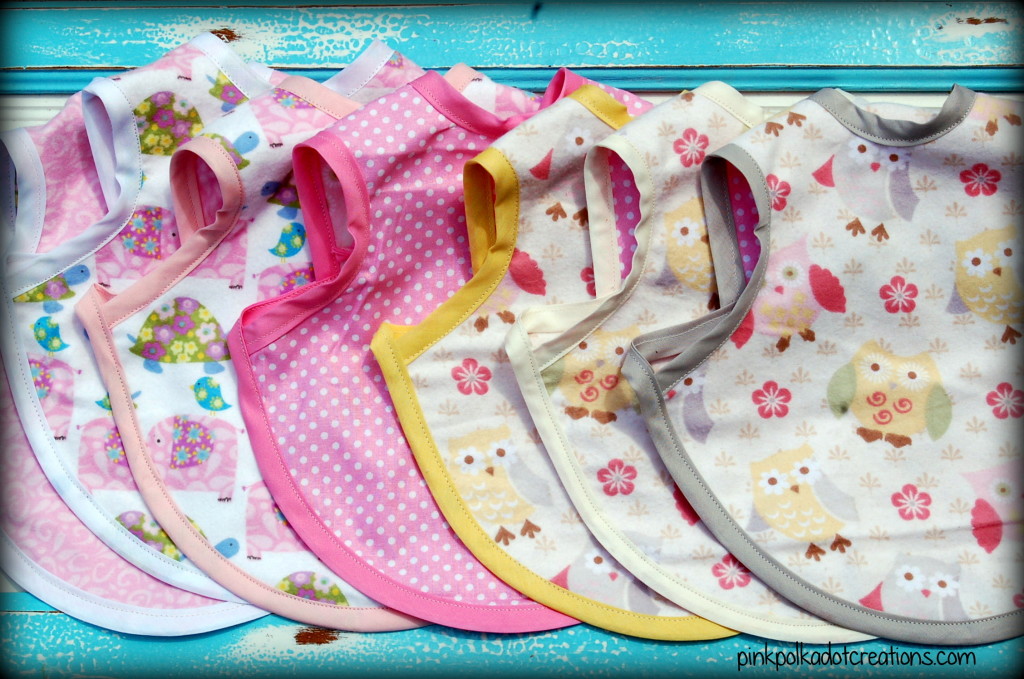 And they are reversible!
 So if one side gets dirty, you can turn it over to the other side to use before you have to wash them!  I used all flannel  for the turtle fabric and the "Owl" one has a cotton print on the back.  You could also use a plastic covered fabric, so that you could just wipe them off!  They tie at the neck, so they are easy to get off and on.
We are getting excited for this little one to come, she is going to be a bit early and we are just praying that she will not want to come too  early!  But a new baby in the family is always so fun and we love to cuddle little babies at our house and we usually fight over whose turn it is to hold them! :)
What great ideas do you have for a new baby?  I would love to hear about them!
Hope you all have a great day!  Love Ya!
Please keep in touch…like on facebook or visit me on pinterest!