A week or so before Christmas I pulled out a pattern that I had and I made this delightfully, fun Beatle Bag! I love the fun colors and it was pretty easy to put together.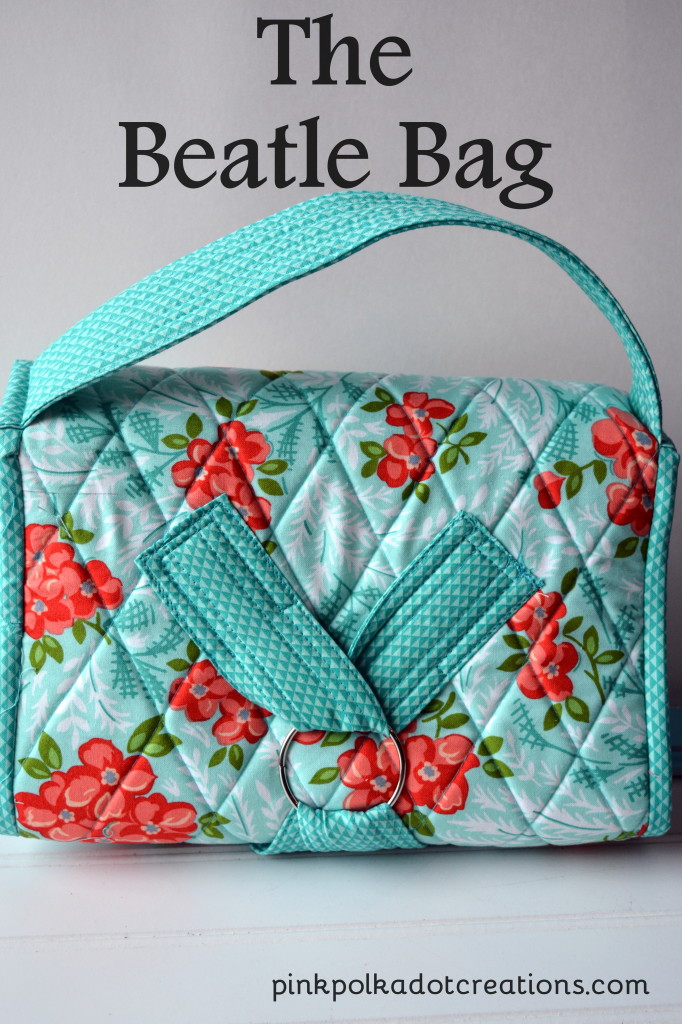 This is perfect for me to take when we go to the cabin…because I ALWAYS take some kind of project with me. The outside of the bag is machine quilted to give it great body and also the inside lining! It has a ring closure with velcro and can expand with the amount of contents inside. The pincushion on the inside is held with velcro, so you can take it out and use it until it is time to go and you can put it back in its place!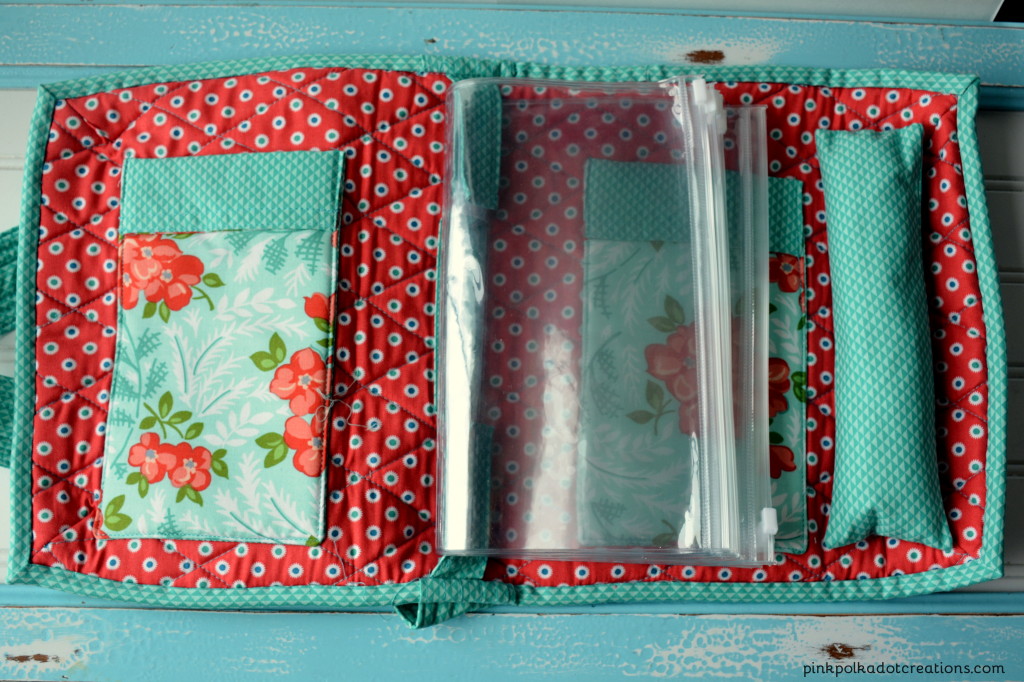 This is a sewing project bag, but you could change out the pin cushion for something else and make it any kind of a hobby bag! The plastic pocket pages came with the pattern! I love the vintage look of this bag and I am sure that I will use it many times over. I might need to order a refill for the pocket pages because I might need to make more of these! :) This pattern is from Abbey Lane Quilts. Just click on the link to find the pattern.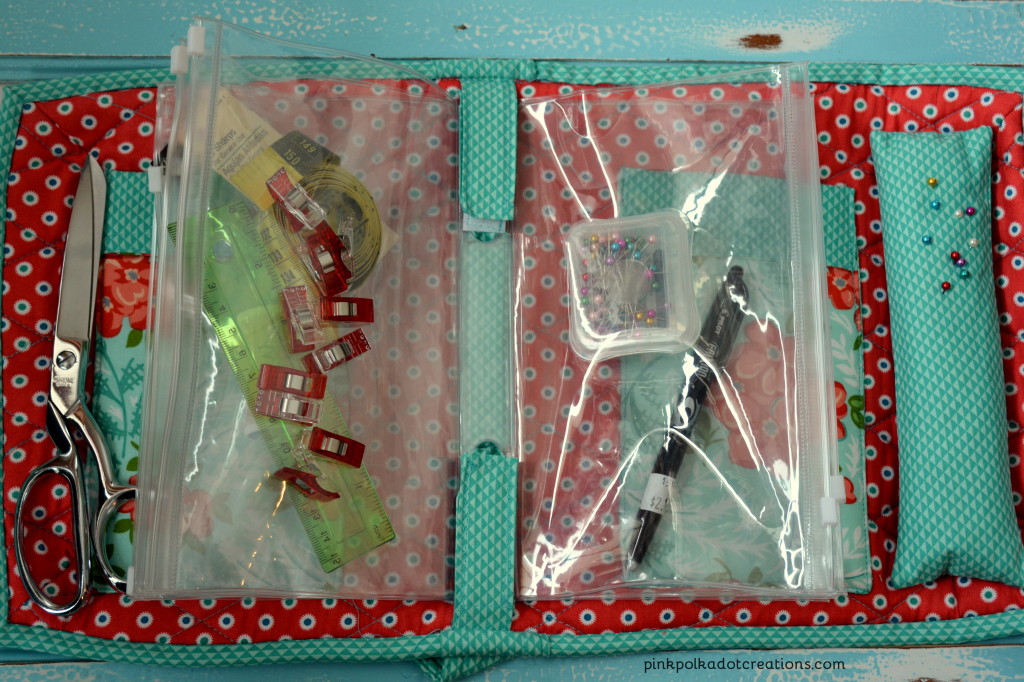 You could put all kinds of things in this Beatle Bag, such as: Pins. Needles, Bobbins, Thread, Scissors, Erasable Pen, Chocolate, Band Aids, Lotion, Aspirin, Mints, Kleenex, Tape Measure, Rotary Cutter, Safety Pins, Ruler, Binding Clips, Etc, etc etc! Or if you are using it for another hobby, I am sure you can think of all kinds of things to put in your bag.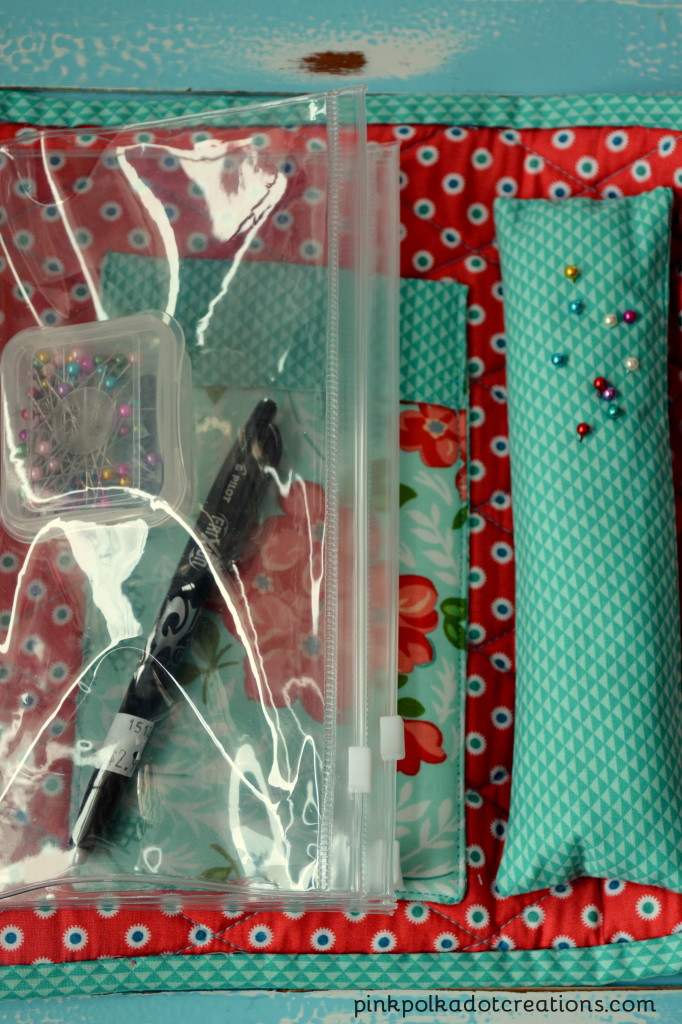 Here is a close-up of the pin cushion, some of the pocket pages and the cute pocket sewn underneath the plastic pages. There is plenty of room for all of your goodies and the closure makes it possible for some expansion on the inside! I have already filled my Beatle Bag and have been using it on another project I have been working on! So I don't even need to leave home to use it! I brought my portable sewing machine down to the family room and have been sewing while my husband watches ballgames. It is perfect!
I do have one questions though…why is it called a Beatle Bag? Does anyone out there know? I would love to hear about it if you do!
Hope you have a great day! Thanks for Visiting!