I am working on a new makeover for my front porch area and I decided that it would be fun to make a Bloom Applique Picture to go with the new furniture and decor!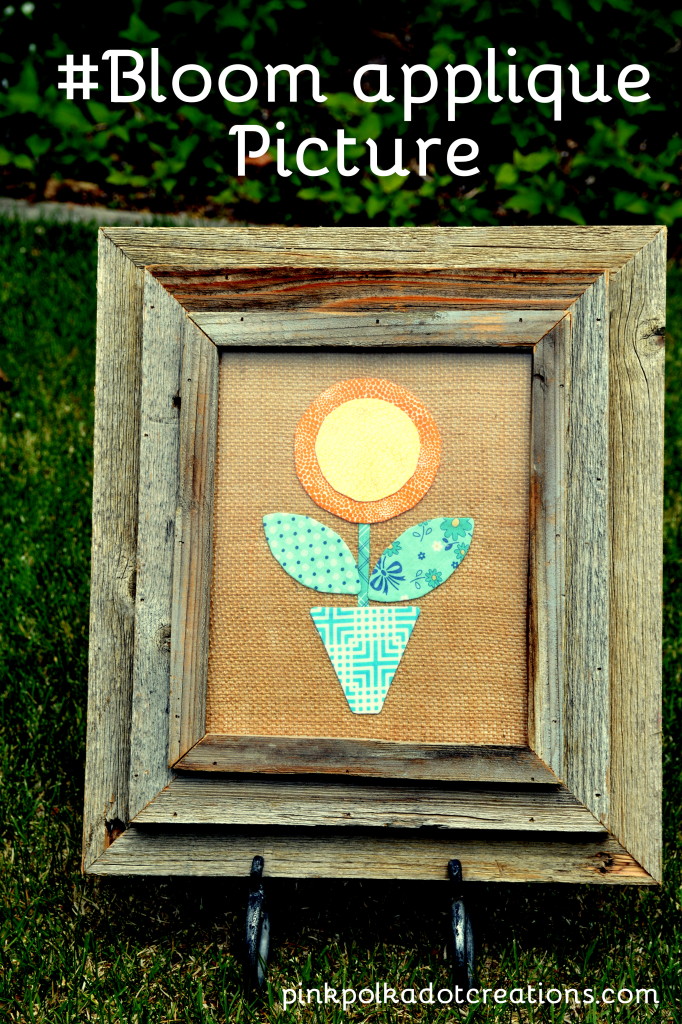 I had this rustic frame that I bought at a little boutique last summer and I knew that this would be perfect to go with this appliqued picture!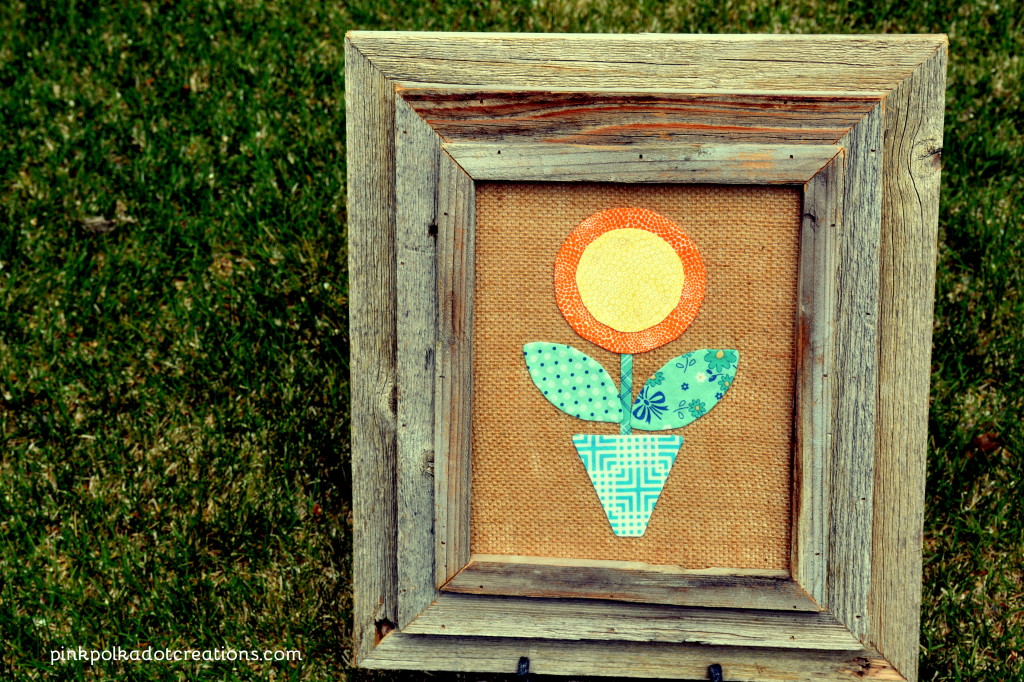 I made this piece with the templates that I am using for my #bloomquilt. They are from Lori Holt and I have had fun making pillows, pictures and of course the quilt from the templates! I saw a picture on instagram that Lori had made and I knew right away that I wanted to make something for my front porch!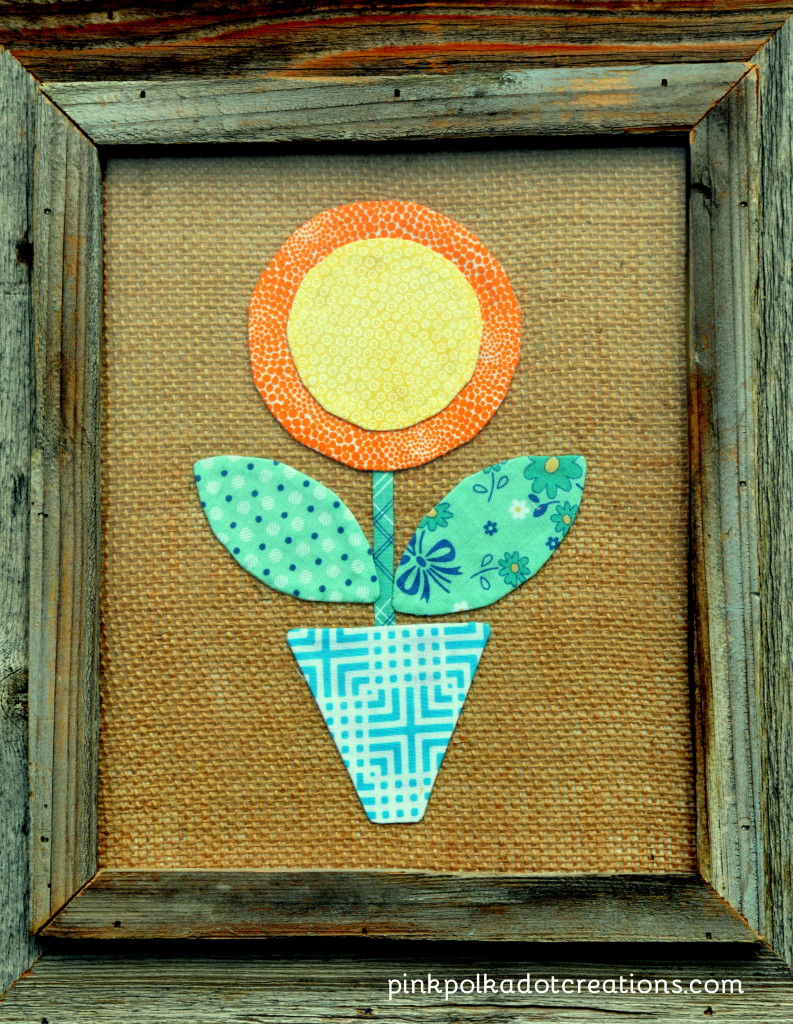 Here is a close-up of the picture…I put it on a burlap background…that goes perfectly with this reclaimed wood frame! The accent colors in my porch decor are orange and the turquoise blue color, so this is going to look great outside! There is a glass front on the picture, so hopefully the weather will not get to it!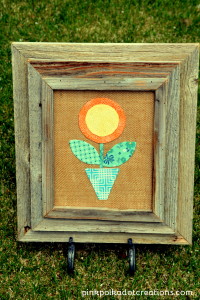 So what do you think about my #bloom applique picture? They are so easy to make and I do have one more frame that is similar to this one…so I just might need to make a pair! :) Have you ever done any applique work? If not, you might want to give it a try! It is both fun and relaxing. I can get a piece ready for applique and then take it with me when I am on the go!
I am hoping to have my front porch all done in the very near future. The darn rain is keeping me from finishing it. But I am getting close! I think that this week the weather is supposed to be a little drier so I can get outside and finish up my porch and get all of my pots planted! I went and got all the plants last week for my pots…and I am getting anxious to get them all planted. I just love the color they bring into my yard!
Hope you have a great day…thanks for visiting!