We are starting a beginning sewing class in our Relief Society.  That is the women's organization in our church and I am in charge of teaching it.  I am so excited because we have some really fun projects that are for beginners, but they are so cute that I think those that already sew will want to join us too! :)
In our first class we are going to make these darling Maxi Skirts!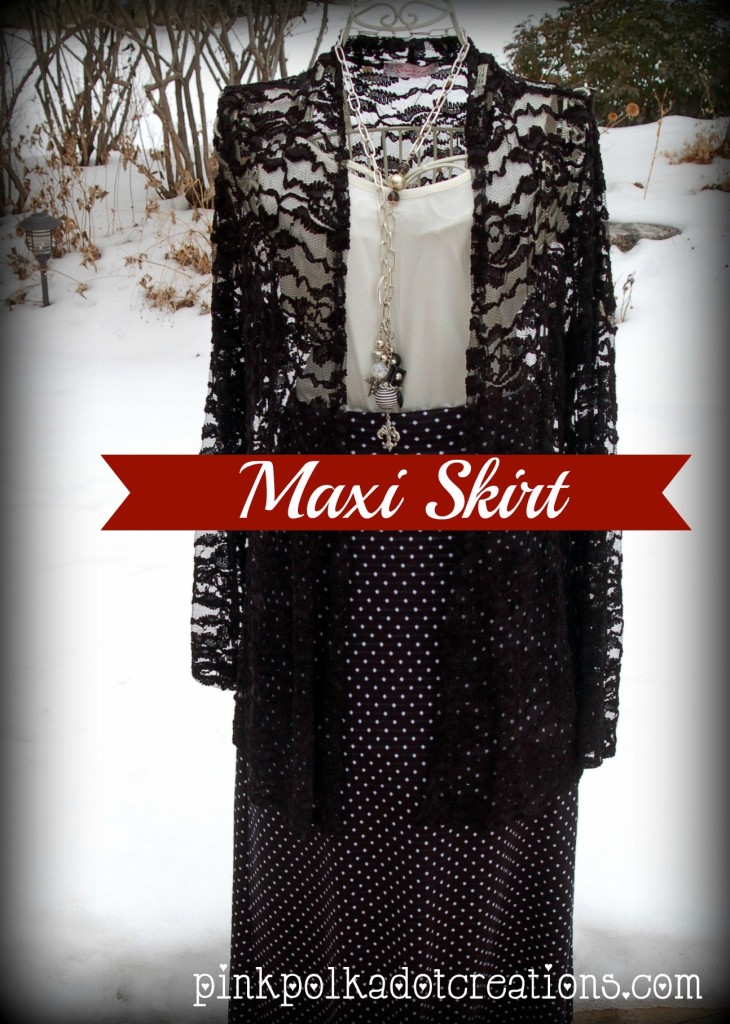 (Don't you love my new dress form?  I just got it and I am so excited that I can dress it for my pictures now!)
It is best to make these in a solid color or a very small print that does not have to be matched.
I had enough black fabric left over, (because it was one of those end of the bolt deals) that my daughter made a matching black one for her daughter!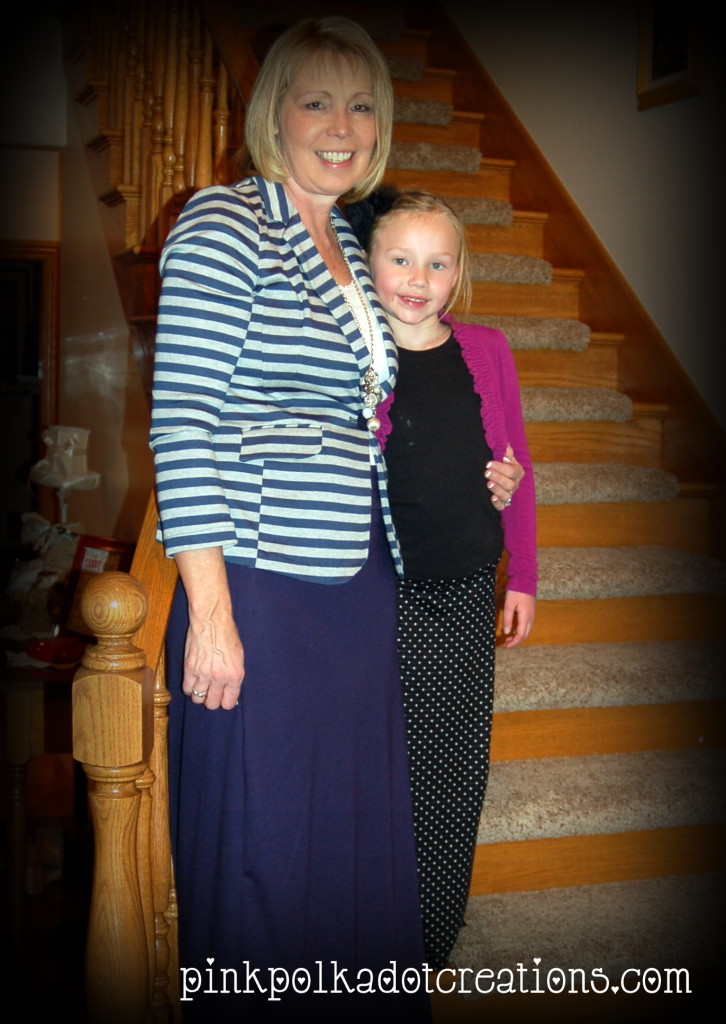 I was going to do a full tutorial on these, but there is one from Crazy Little Projects that has great instructions as well as pictures.  So please visit that site for the full tutorial.
I love that you can make your own pattern and that there are only 4 seams and a hem!
 It is so easy to make and yet this is the most comfortable skirt that I own.  We have made 4 of them so far and I know that more will be coming because a couple of my DIL's want to make them!
Here is a close-up of the waist.  I love that there is no cinching or binding in this waist!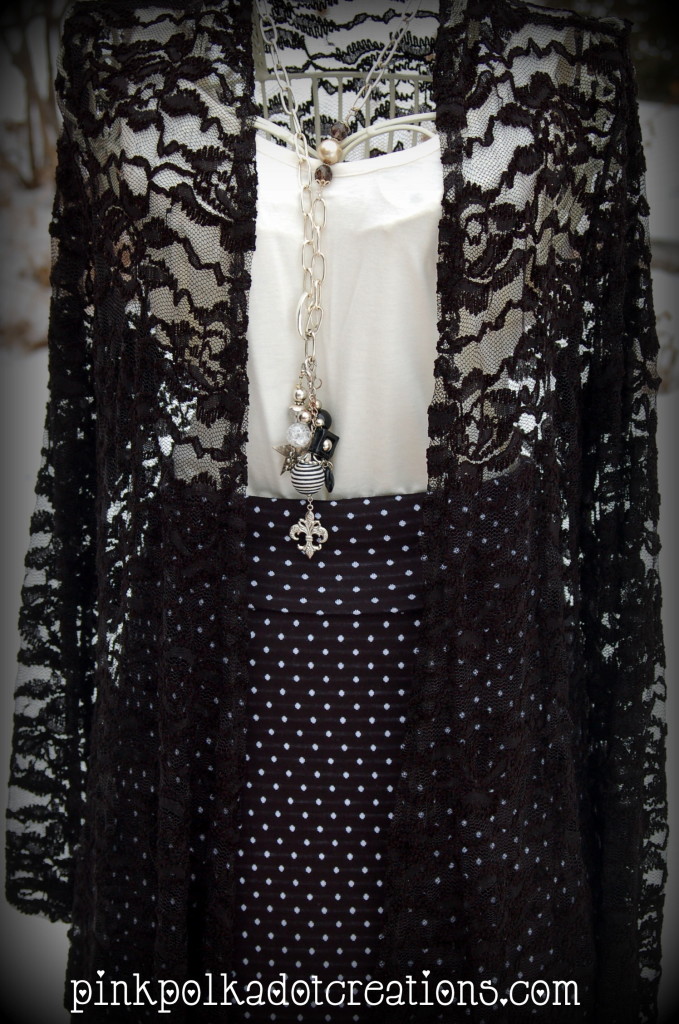 In the directions that are in the tutorial she does not give the yardage for your fabric, so if you would like to make one of these skirts you will need 60″ wide knit fabric:
If your waist is 38″ or under you will need the length of your skirt plus 12 more inches.
If your waist is over 38″ you will need 2 lengths plus 12 more inches. You will cut each piece separately, so that you can have a nice flare on the bottom.
(The length is from your waist to the floor or however long you want your skirt to be.)
When making this skirt, be sure to try it on after you have sewn the side seams, like she says.  I have had to take every one of my skirts in.  It depends on how stretchy your fabric is.
So are you ready to make a fun maxi skirt for yourself or for someone else that you love?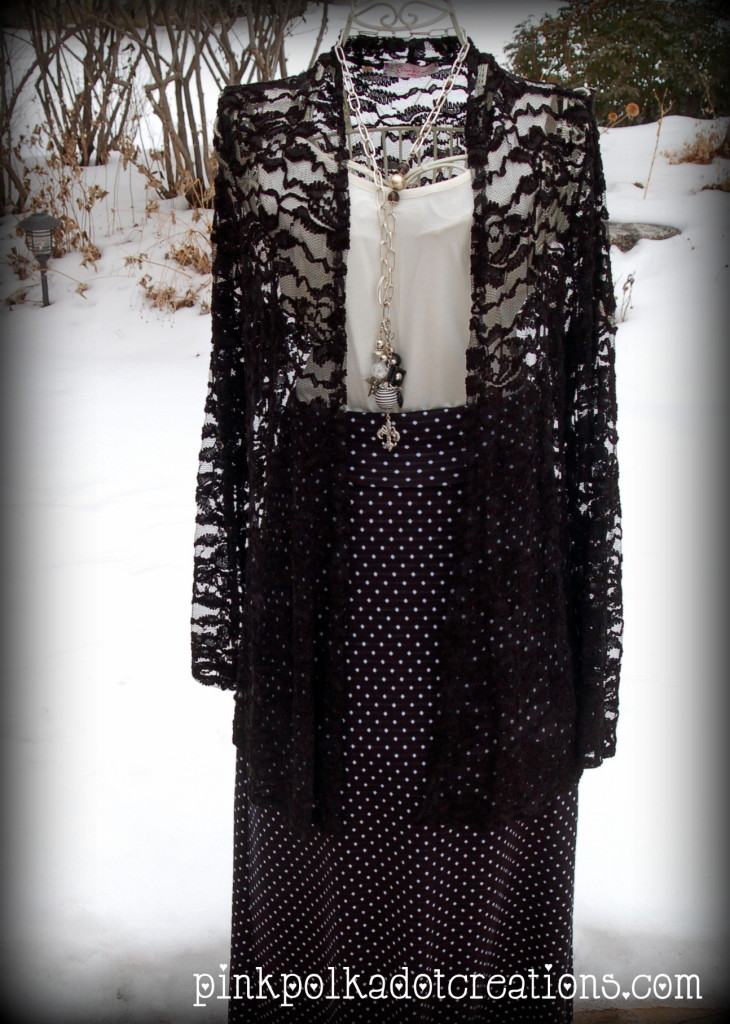 Happy Sewing Everyone!  Love Ya!