I wanted to take a couple of thank you gifts up to my cousins in Canada for helping me learn how to do a pantograph on the quilting machine! Since both of them are quilters, I decided to make each of them a Goody Goody Binding Kit.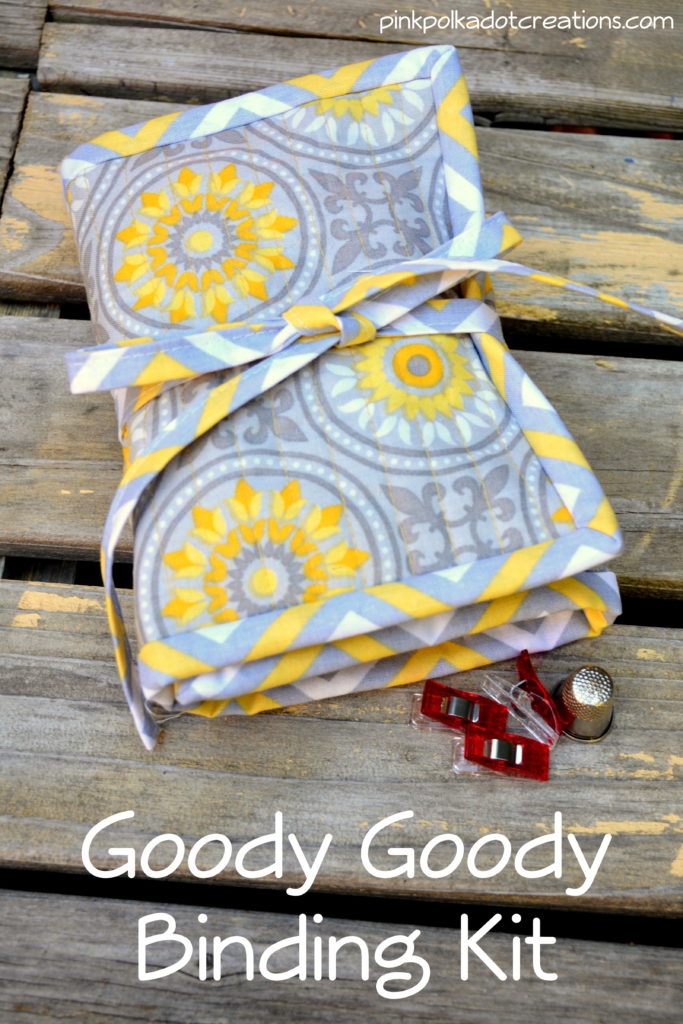 This kit is a fun way to store all of your quilt binding needs! It is cute as well as functional, and is perfect for on-the-go projects, as well as projects at home.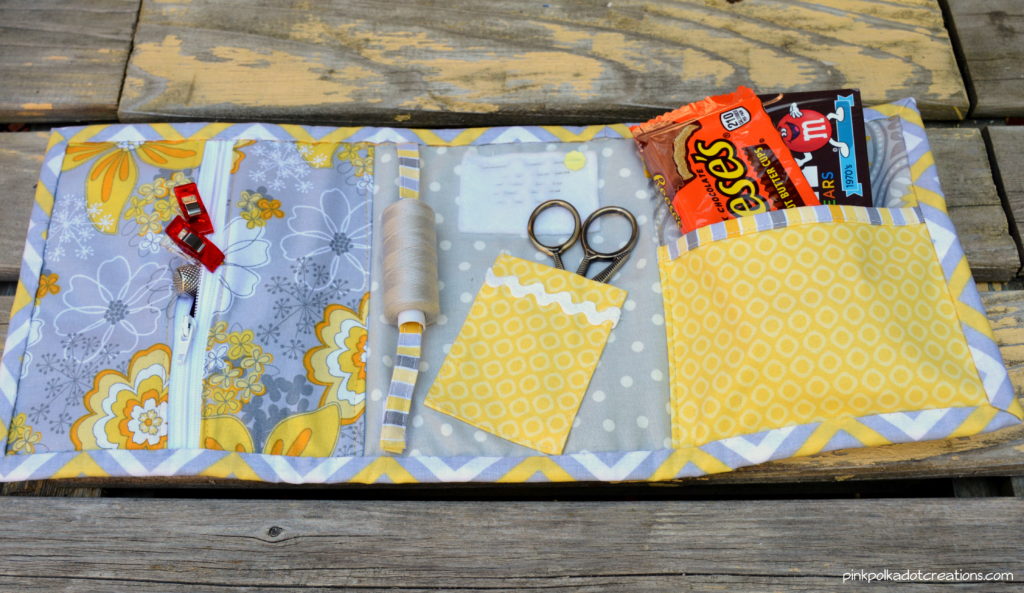 You open it up to three different sections.
The first section has a zippered pocket that is perfect for keeping your binding clips and thimble in. The middle section has a thread holder, a needle holder and a pocket to keep your scissors in. And the third pocket is where you keep your goodies! That is why it is called a Goody Goody Binding Kit!
Because, after all what quilter does not need a treat or two when hand sewing a binding onto a quilt?
I love these little scissors that I found at My Girlfriend's Quilt Shoppe a couple of weeks ago! I call them stork scissors!
You can find the pattern for these Goody Goody Binding Kits from Lella Boutique. It is a free pattern with a wonderful tutorial on how to make these kits. It shows how simple it is to install a zipper and there are great tips to help you make your own. I changed the Goody Goody Binding Kits that I made by putting a rectangle pocket instead of the strawberry pocket. I did not think a yellow and grey strawberry would be very cute! :)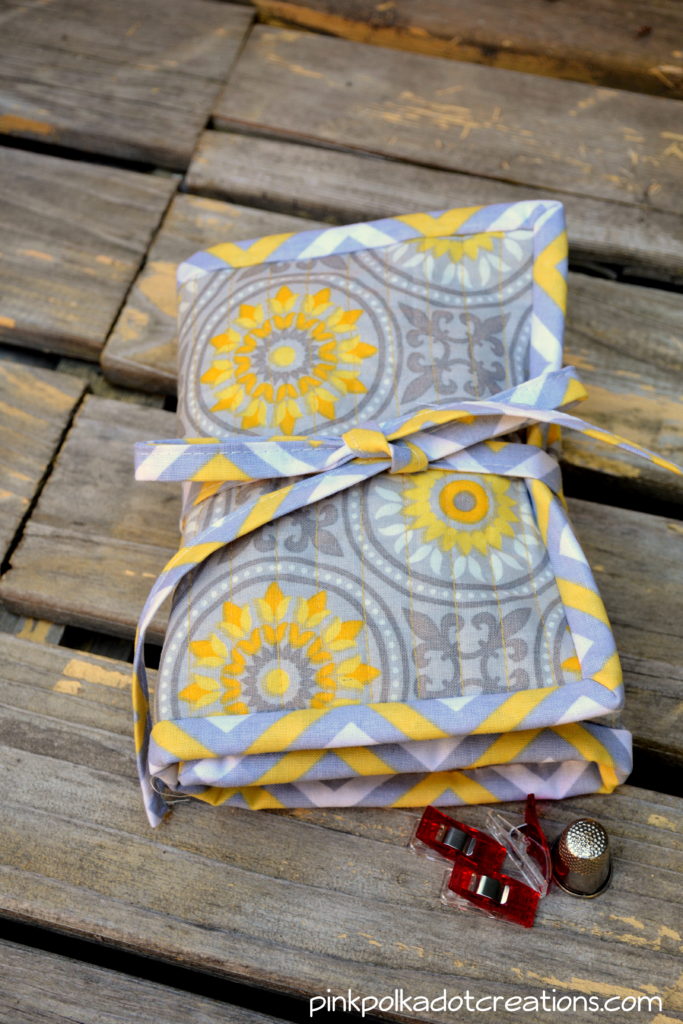 You wrap the strap around the binding kit and tie it into a cute bow to keep everything in it's place! I think that these are the perfect gift for any of your quilting friends. Really, they are a fun kit for a lot of other crafts too! What could you use this Goody Goody Binding Kit for?
Thanks for Visiting Today…Hope you Have a Great One!