I made a hipster bag back in May and my granddaughter and her friend decided that they wanted to make one, so we got some fabric and these two cute girls went to work. We ended up doing part of them one day and finishing them the next week! Here is what their Hipster Bags looked like: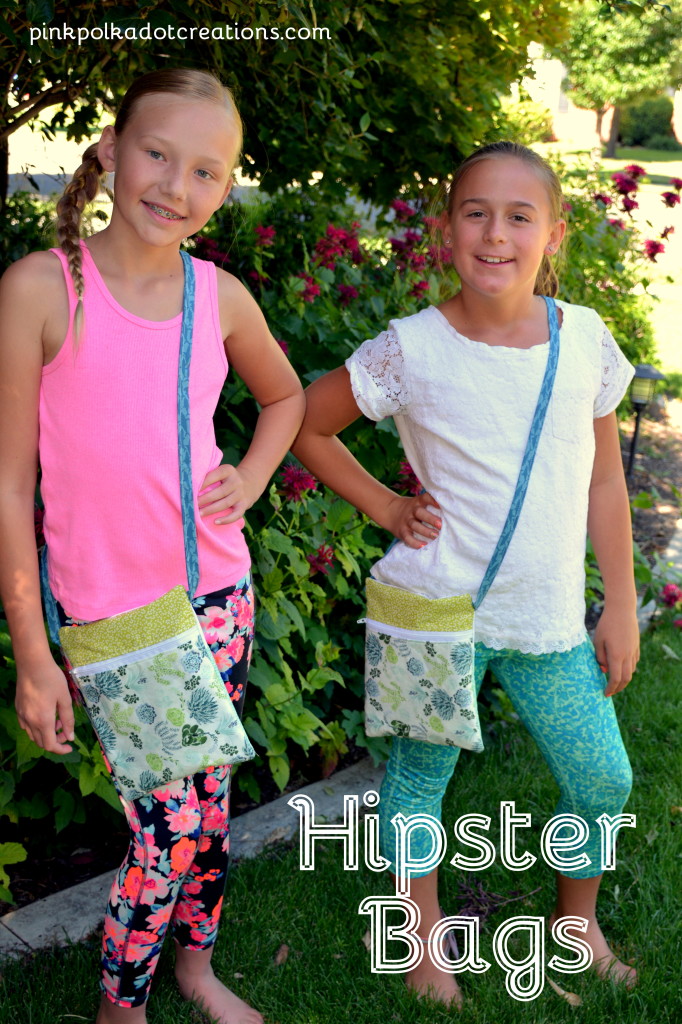 This Hipster Bag Pattern is from Riley Blake. It is a free download and is a simple pattern that is perfect for beginners! My granddaughter picked out the fabric quite a while ago and there was enough fabric for two bags, so she thought it would be fun for her and her friend to do them together! Her friend loves to do crafts too, so it is fun when these two get together.
These fun hipster bags have a zipper front pocket and a regular pocket on the back. They are big enough to put a wallet, a phone, a notebook, some lip gloss and whatever other "essentials" a girl might need! They are very fashionable and fun and you could make one in every color if you really wanted to! These girls had fun with a little photo shoot and they are both so fun.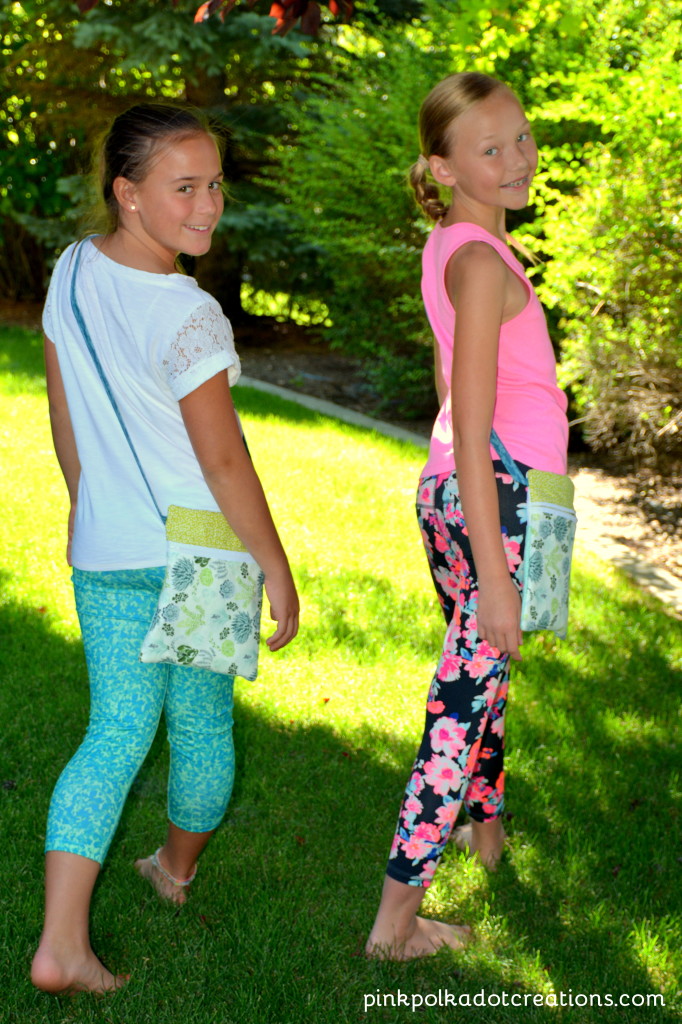 Do you need some hipster bags for the girls in your life…or perhaps you need one for yourself! They are a fun project to make and they are easy enough that these girls were able to do most of the sewing. The only thing that they asked me to do is the zipper part. It really isn't hard, but they were nervous to sew that part, so I did it for them. They sewed and ironed the rest of the project!
Have you done any sewing this summer? I love the summertime to help teach kids to sew. It is becoming a lost art and I love that these two were so eager to try it and that they loved it. I might have to see if I can find another simple to sew project to do with them before school starts!
I have been working on another project that I am excited to show you next week! So stay tuned for that one.
Thanks for Visiting… Go sew with a child today!