For Christmas, my friend Kathy, gave me a darling Open Wide Bag and Flower Pin Cushion!
They are both handmade and they are both adorable!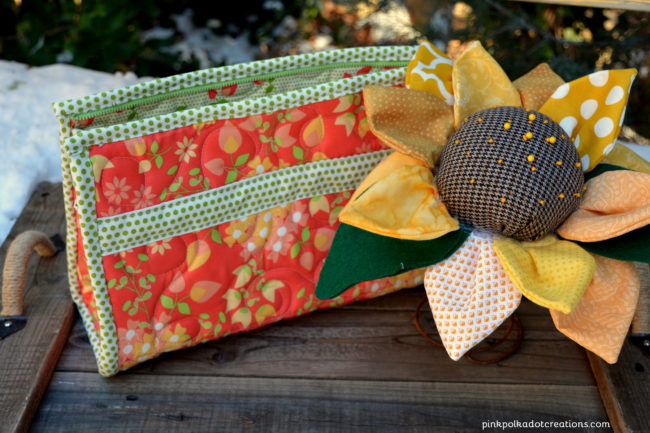 She made the Open Wide Bag in a class and it turned out beautiful!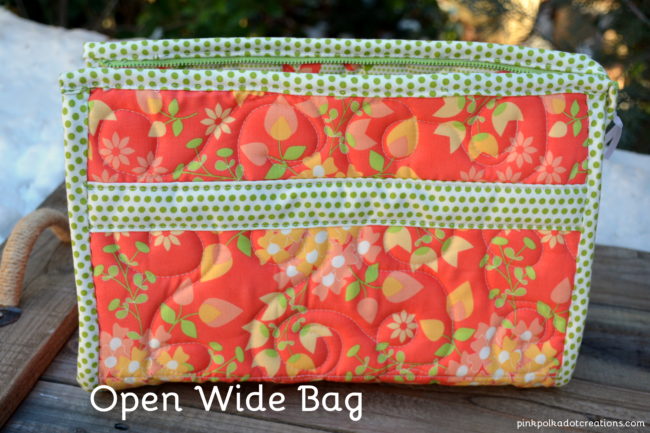 I love the colors and her choices of fabric! She said that she was not going to make another one! But now that she has done a couple of them, she has it down and could make some more! The zipper was the tricky part, but she did a beautiful job on it!
The Pattern for this bag is called "Open Wide" by Annie. The name describes this bag perfectly. It is open wide and has two pockets on the inside. Don't you love the inside of the bag too?
I could not wait to use this bag, so I put all of my stickers, pens, and washi tape for my planner in this open wide bag. They are easy to access and it makes me happy every time I look at my bag. I know that someone loves me!!! :)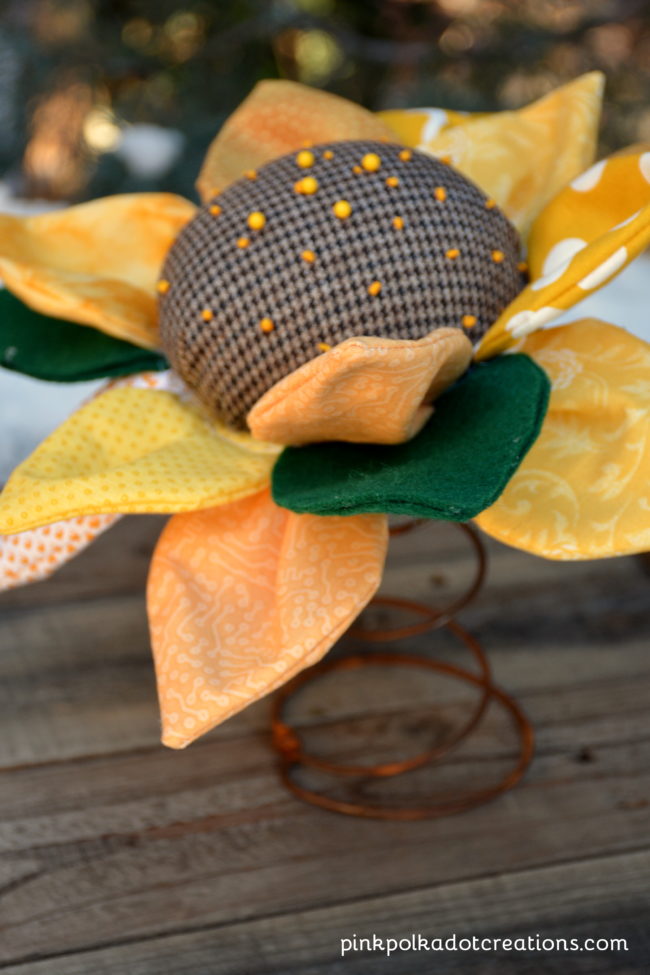 Kathy also made this darling pin cushion! When I first looked at it I thought that it was just a darling decoration! But after looking at it a little closer…I could see the pins in the top of the flower head!
But what makes this even cuter…is that it is made from an old bed spring!! How cute is that? It is an antique that has been refurbished. I love this!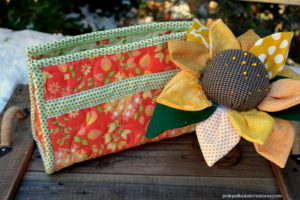 So that is my Open Wide Bag and Flower Pin Cushion! I am so extremely lucky to have Kathy as my best friend! We have know each other since Junior High School. There are lots of people (total strangers) that ask us if we are sisters. When we are together and people ask us…we just say…yes.
We share many common interests and so it is fun to be together, whether we are shopping, at lunch or crafting!
Thanks Kathy!
Thanks for Visiting today. Hope you have a wonderful wintery weekend!