My daughter made these darling Pillow Beds for her kids and they absolutely LOVE them! They can lay them flat to lie on or they can make them into a bed chair! They are perfect for watching TV, reading books, a sleep-over or just for lounging around!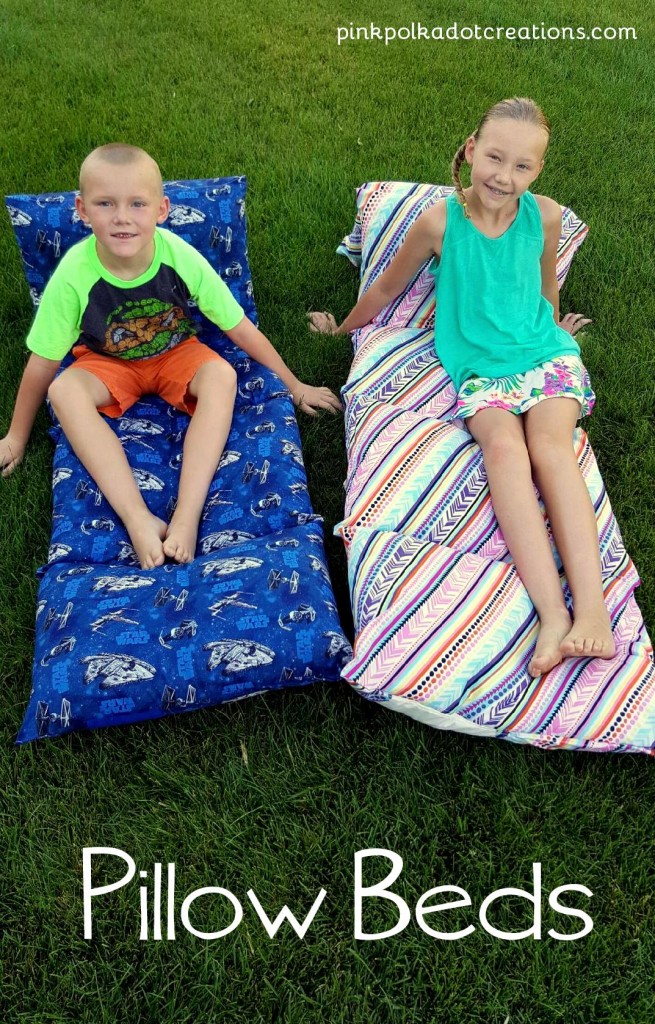 Look how fun these Pillow Beds are!!
She found the idea on Pinterest somewhere, but did not save it, so she just kind of made up her own pattern. There are several different ways to make these fun pillow beds. You can use fabric, or pillow cases and sew them together. She used fabric to make hers and they are like a pillow slip…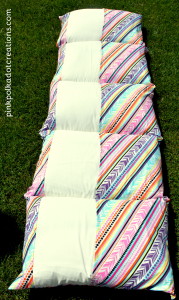 She added the white fabric on the back to make it wide enough and then just slipped the pillows in the opening. All she will have to do is take out the pillows and she can wash the bed and put the pillows back in again! I love this idea!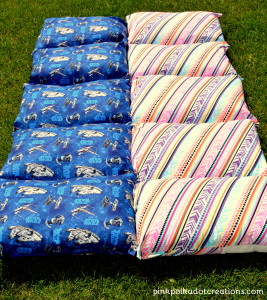 She used fun Star Wars fabric for her son and a cute stripe for her daughter! They just made a fun little hide-out in an unfinished bonus room, so now they have these fun beds to put in there!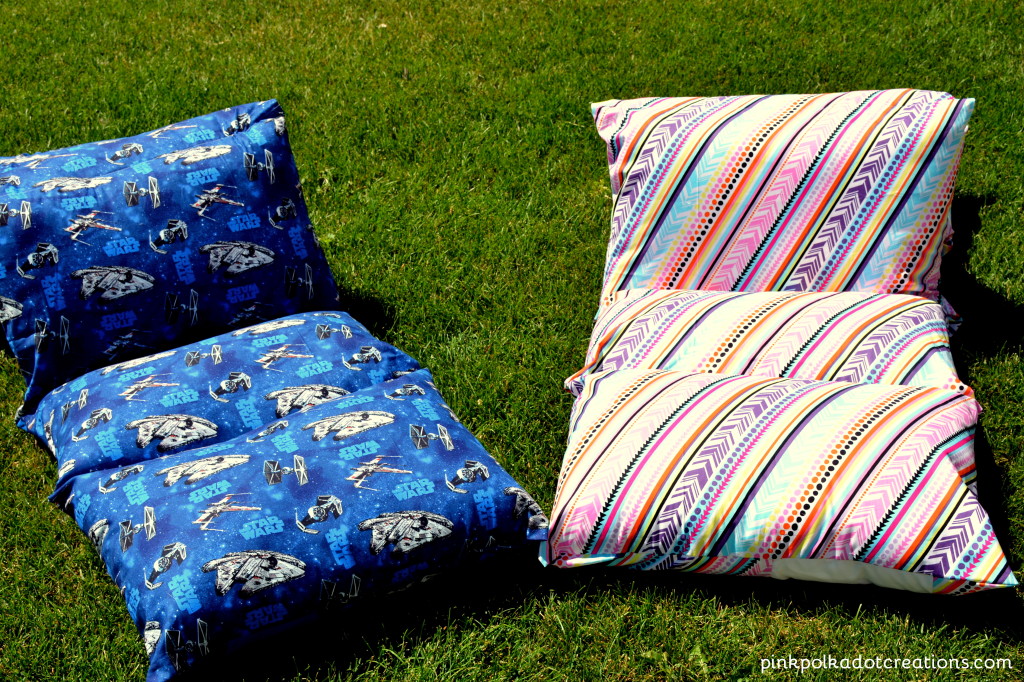 I love that you can put the pillows up to make a chair! How fun would these be for the reading marathons that they have at school???
You can buy pillows at Wal-Mart very inexpensively, so these pillow beds are not expensive to make. I think I might need some of these!!!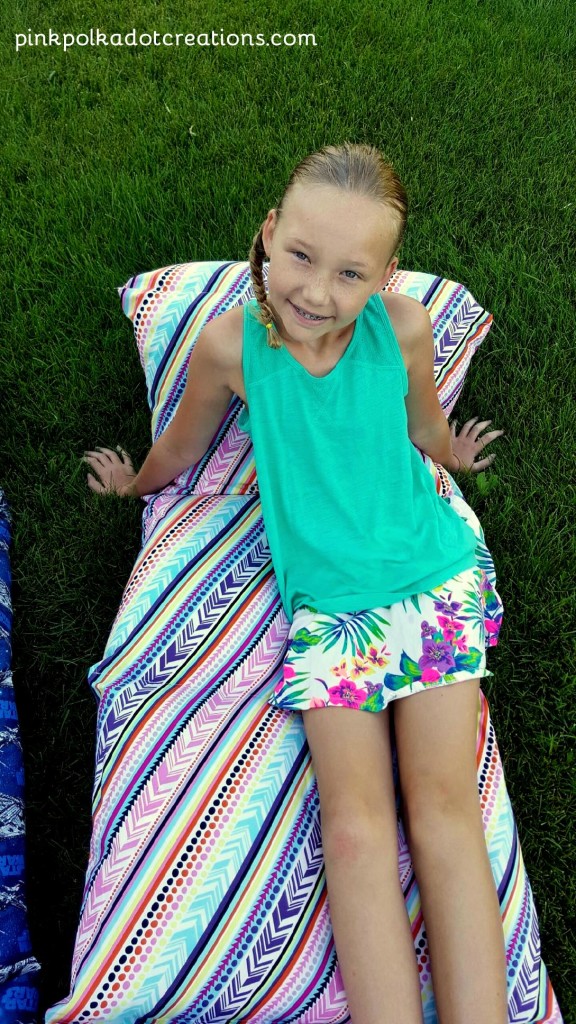 Look how fun a pillow bed can be! I cannot find the exact link that she found but here are a few links for those of you that would like to try making some of these…Christmas is coming, and these would be a fun gift idea!
DIY Pillow Lounger. This one is made with a length of fabric.
Pillow Chaise for Children. This one uses pillowcases that you simply sew together!
Cozy Bed Pillow. This one also uses fabric.
If you can find some pillowcases on sale, it would be much easier to make the pillow beds that way, but you can customize them better with fabric by the yard and they will probably be cheaper to make. Either way they are fun beds that are perfect for a lot of different uses! Do you need a fun gift idea for either a boy or a girl…this one fits the bill for many reasons!
Thanks for visiting today, hope you have a great one!