For Christmas, my dear friend Kathy, gave me this darling Project Bag! I absolutely love it! I love the colors and I love that she made it for me! She knows me well! :)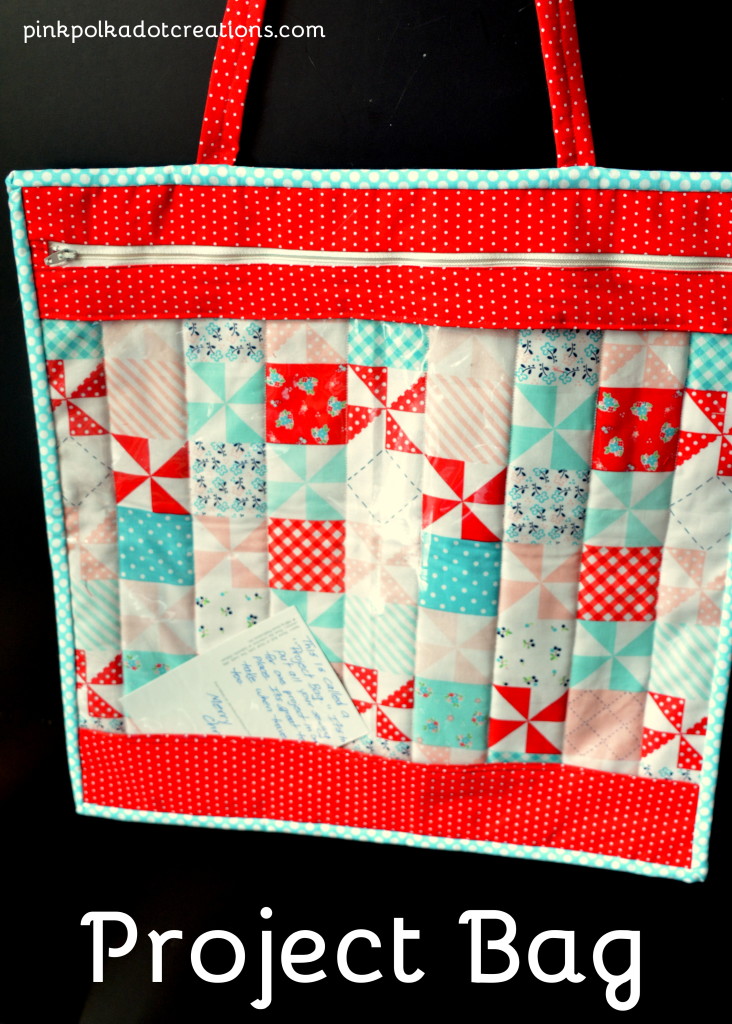 The background piece looks like it is a quilt piece, but it is actually a piece of printed fabric made to look like it is pieced. Kathy quilted down each row to make it look even more like a pieced background. It is so beautiful and I love that it has a clear piece of plastic on the front so that you can see through to to the back!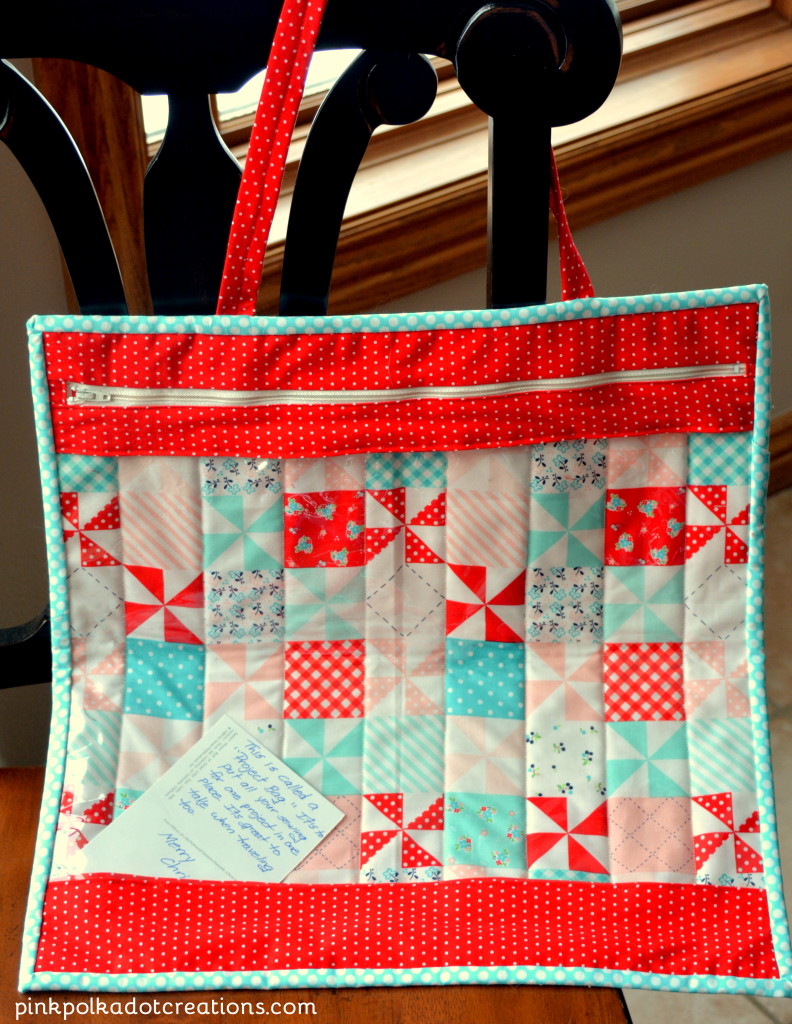 This project bag has a zipper at the top to keep all of it's content inside. It measures 17″ x 17″, so it is a nice size to put even larger projects in! This project bag will be perfect for me to take my projects when we travel or go up to the cabin! It has a large red polka dot back and I love the blue polka dot binding! It just has cuteness written all over! Every time I look at this, it brings a happy smile to my face and sunshine to my heart!
Thanks Kathy!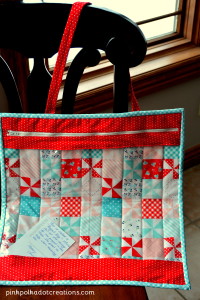 This even matches the Beatle Bag that I made and they make a perfect little couple! I have a hook on the side of my sewing table that this darling project bag hangs from, so even when I am not using it, I am enjoying it! :)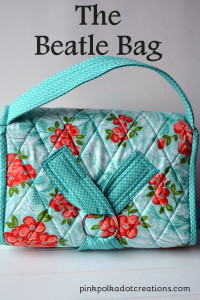 Don't you love how they go together! I am all set to go. (Now I just need somewhere to go!)
Do you have something that you absolutely love to use time after time? I know that will be the case with this project bag!
Thanks for Visiting Today! Hope you are having a Happy one!