I took a sewing class a couple of weeks ago and made a darling Christmas apron! I was able to get one apron all done, but the bow, and another one half way done in the class, so you can see that this apron pattern is a simple one and yet it turned out so cute!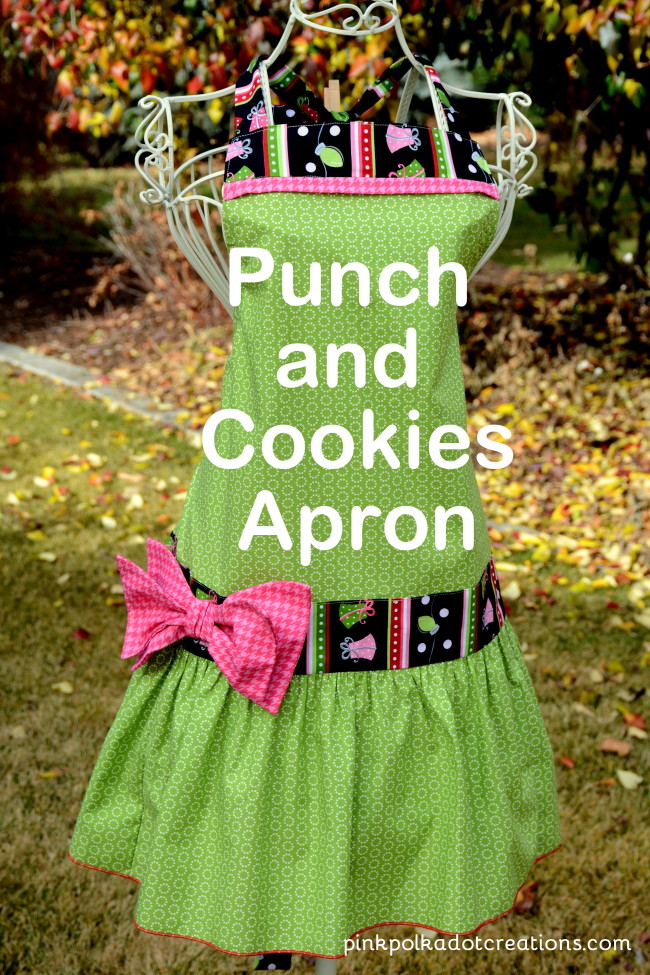 I love all of the details in this pattern! The serged hem in the red color, the drop waist, the big pink bow and the fun Christmas accent fabric! It just all goes together perfectly!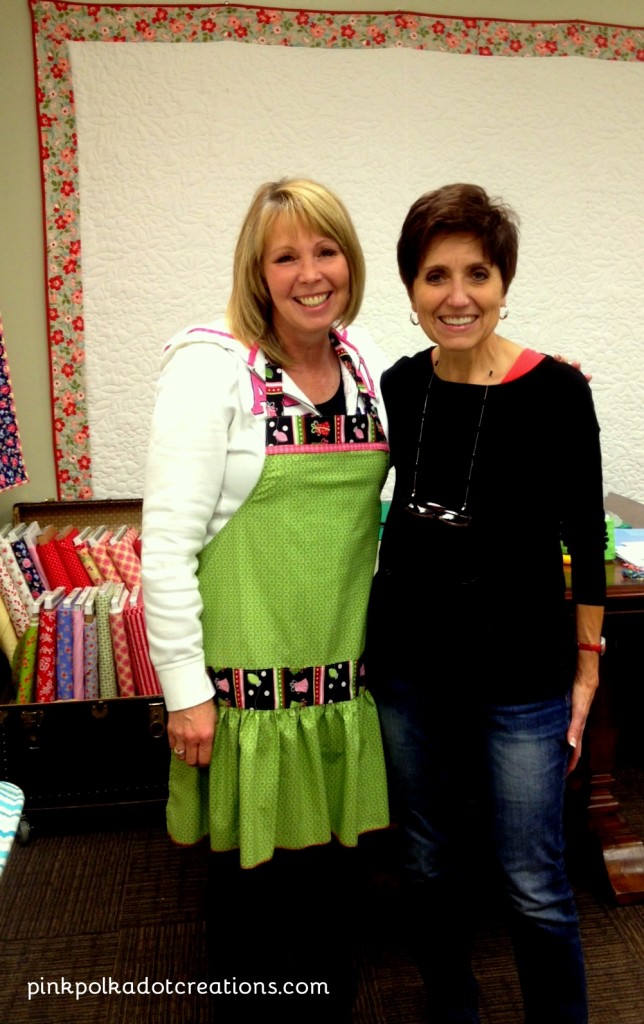 I took this class at a Fabric Store in Highland, Utah called "Just Sew". They had the fabric all cut out for us and we were ready to start sewing! The teacher had a serger set up to sew the hem and all kinds of colors to use. She is also the one who designed this apron…some people are really talented! It was a super fun class. As you can see, I got the first apron done except for the bow! It is a little bit tight over my big sweat shirt, but you can see how cute it fits! :) There were so many darling color combinations in this class that I cannot wait to make another one or two! (after we get Christmas over with!)
If you would like to make one of these darling aprons you can find all her patterns here at Sew Much Good.
Here is a link to purchase the Punch and Cookies pattern
Look how darling it is in these pink colors too! The pattern comes with the flower on it, but there is a free download to make the bow like I did, on her blog!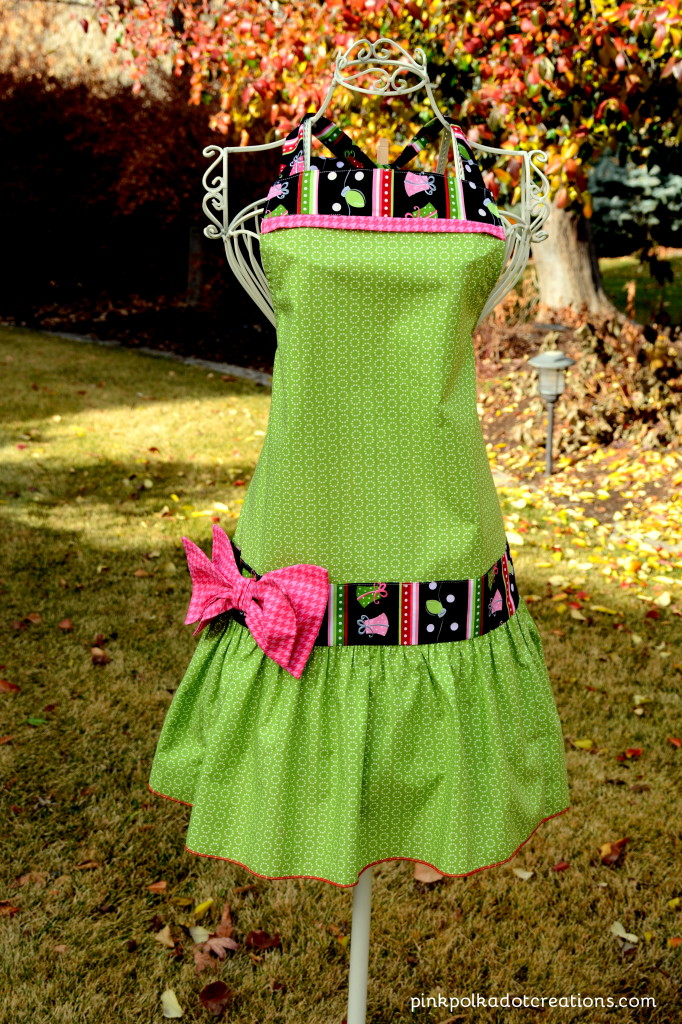 So this is my fun Christmas apron for this year…I gave one away to a friend and the other one is in my kitchen where I can see it every time I walk in there…which is many, many times a day! :)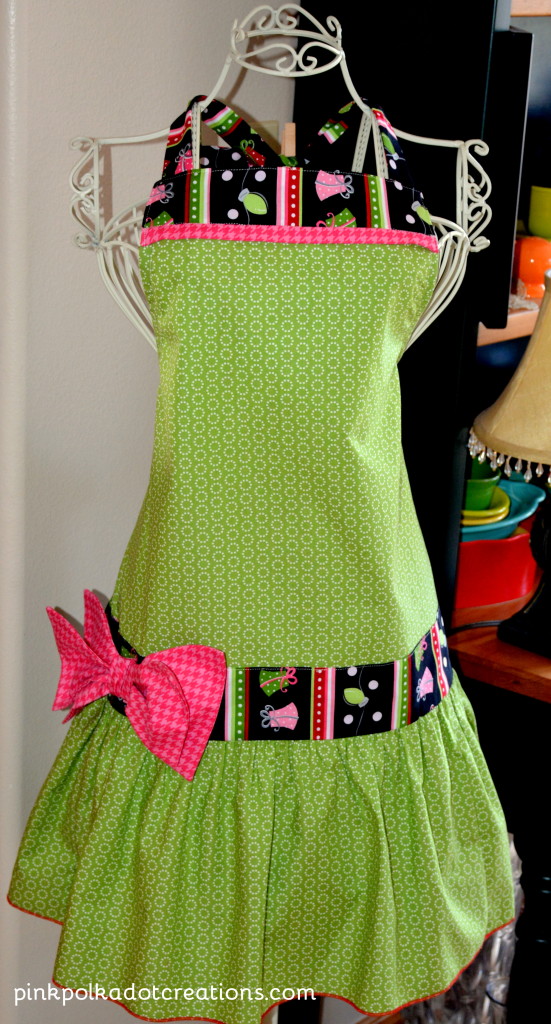 I know that it is too late to make a Christmas Apron, but do you need a new bright and cheery apron for the spring? These make darling gifts and they are not hard to sew so it is the perfect project in January to make one for you and one for a friend! It is sure to brighten your day if you do!
Have a great weekend everyone! We are really on the countdown now… Are you ready…or are you in a panic? I hope that you will be able to enjoy these last few days until Christmas. Take time to enjoy the
REASON FOR THE SEASON!
Thanks for visiting!