Today I have a fun Sew Together Bag that I want to show you!
I ordered this pattern several months ago and I have even had the fabric for awhile, but have just not taken the time to sew it together until now…but now I am kind of hooked on making these darling bags and have made two of them and have the supplies to make several more! I am a little bit crazy like that! :)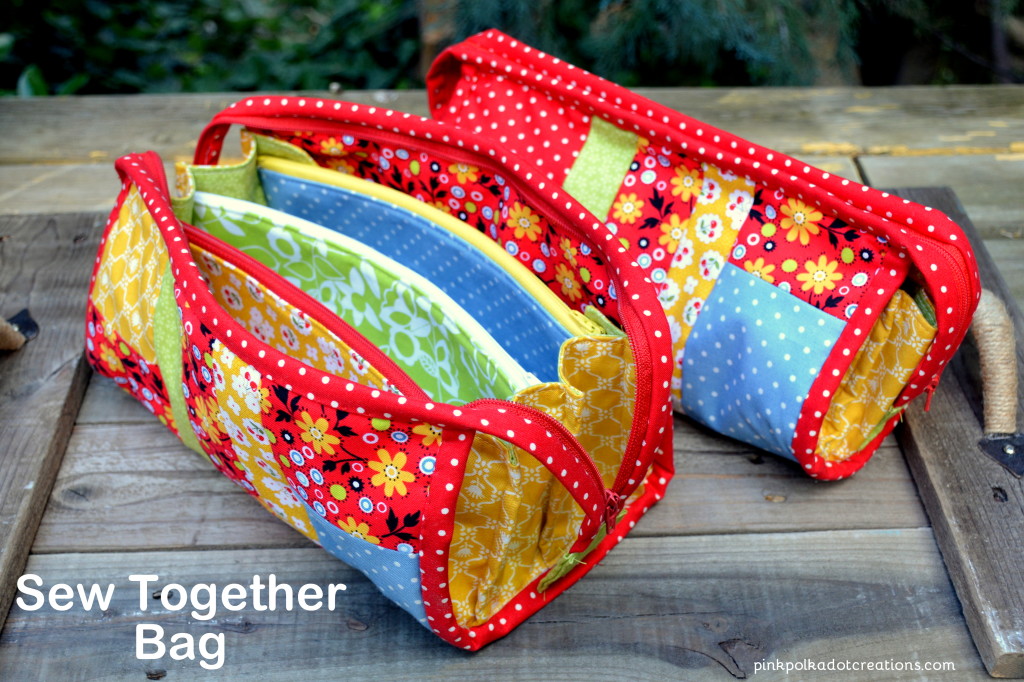 These fun Sew Together Bags are perfect for a sewing bag, a make-up bag, a craft bag, a jewelry bag, an artist bag, a travel bag, or a fun purse organizer!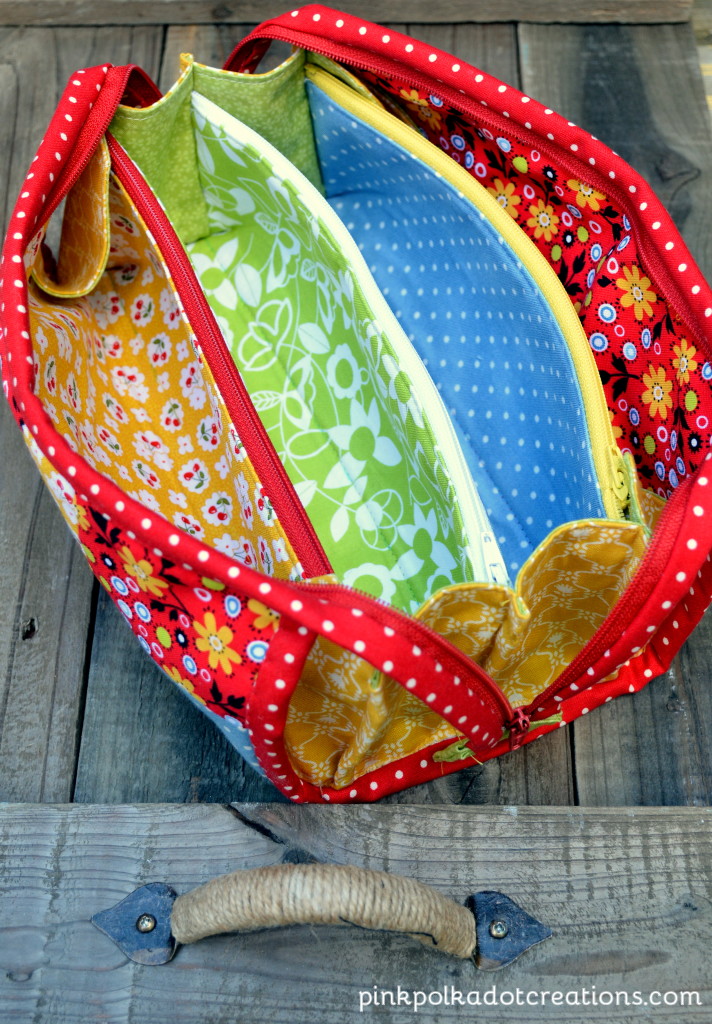 There are 3 zippered pockets and 4 in-between pockets, so there is lots of room to organize! There is a zipper that closes the entire bag, so nothing will fall out, and when zipped up it makes a carrying handle on either end! The outside of the bag can be personalized any way you want. I decided to piece the outside like a quilt…imagine that!
This pattern is from Sew Demented, and you can order the pattern from there. But if you decide you want to make one of these cute bags, I highly recommend that you follow this tutorial from the Quilt Barn. They have a full tutorial on how to make these bags, the pattern is a bit hard to follow, but with the tutorial, it all makes sense! I followed the tutorial pretty closely except for the binding, I hand sewed the binding down instead of stitching it with the machine. I like the look of the hand stitching better!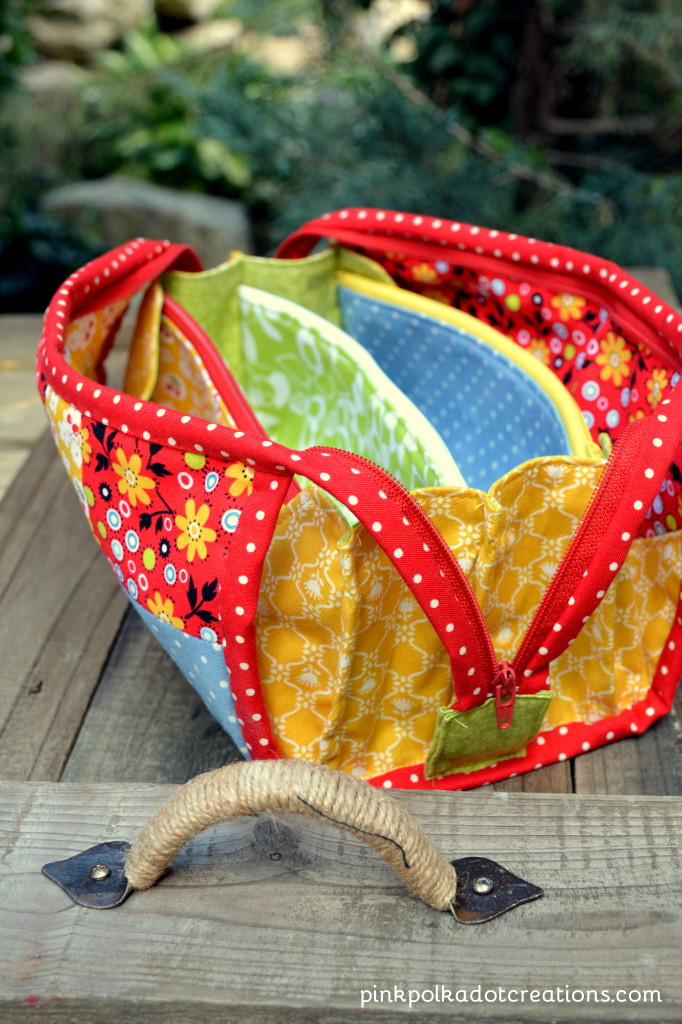 I am in love with these darling Sew Together Bags. The first one I made has a few small mistakes, so that one is mine! But the second one went together much faster! I can see many more of these bags in the future. I think they will make great gifts for Christmas, birthdays, or just for a fun friend gift! You can personalize them to fit the personality of whomever you are making it for. You could add cute pins, scissors, and thread for a sewing bag…pencils, pens, ruler and highlighters for a student bag…eye shadow, lip gloss and blush for a make-up bag…craft supplies for a craft bag…a fun piece of jewelry for a jewelry bag…well, you get the idea! You could also just put a gift card in!
Are you ready to make a couple of these Sew Together Bags? Summer is a great time to sew if you need a fun gift for a special someone or to get ahead on your holiday gift list!
Thanks for visiting today. Hope you have a SEW GREAT DAY!