This project is a perfect fix for that skirt or dress that is just a tad too short and it makes your outfit look so cute with all the ruffles.  Don't you agree?
I really like the look that this slip gives and it is really an easy project.  So does anyone want to make a skirt extender slip?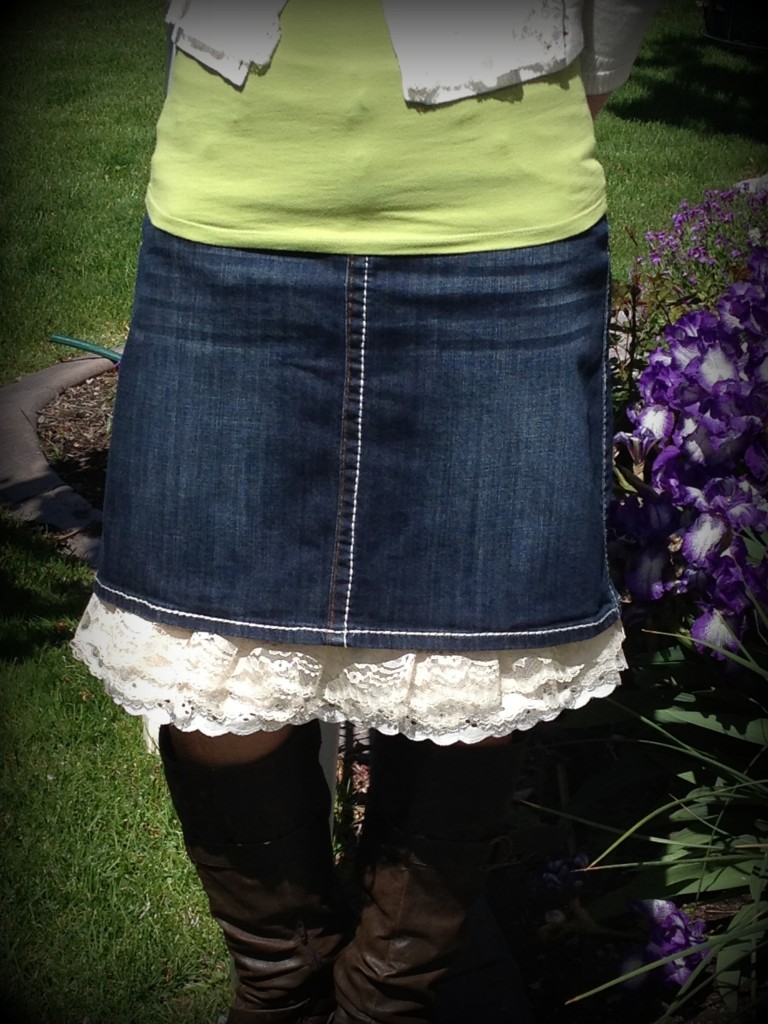 Start with a half slip.
 I gathered some sheer lace and sewed it on top of a flat eyelet lace. I got both of these laces at the Cotton Shop in Provo and they were very inexpensive.  You will need to measure the bottom of your slip to know how much lace to purchase.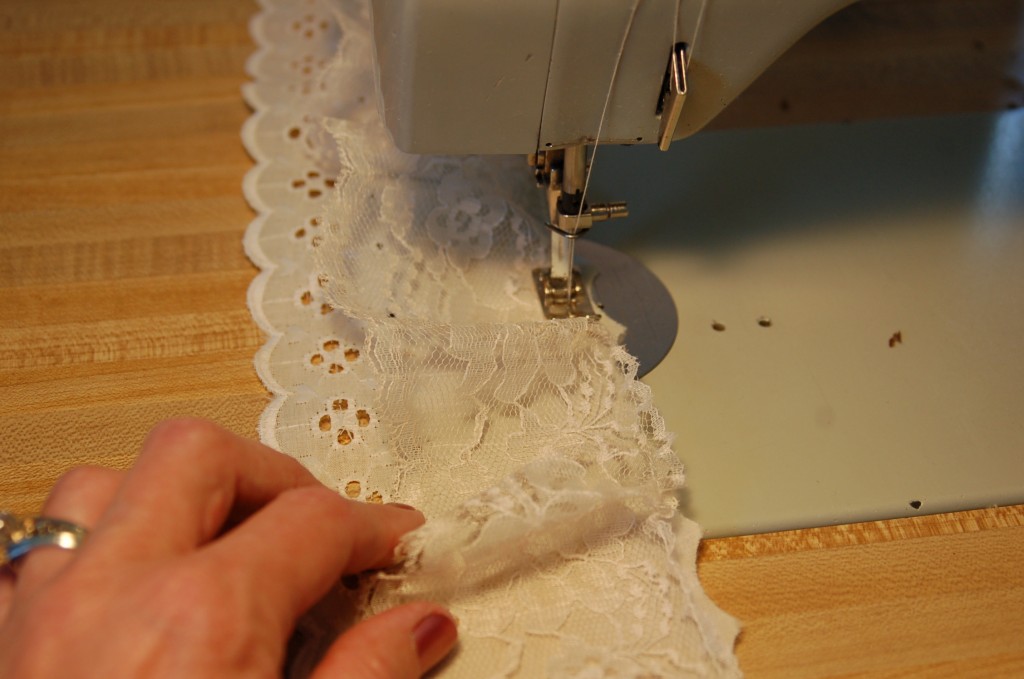 Then I serged the two laces, right sides together, to the bottom of the slip, cutting off the lace that was already on the bottom of the slip.  If you do not have a serger, just use a straight stitch and then do a zig zag stitch on your sewing machine.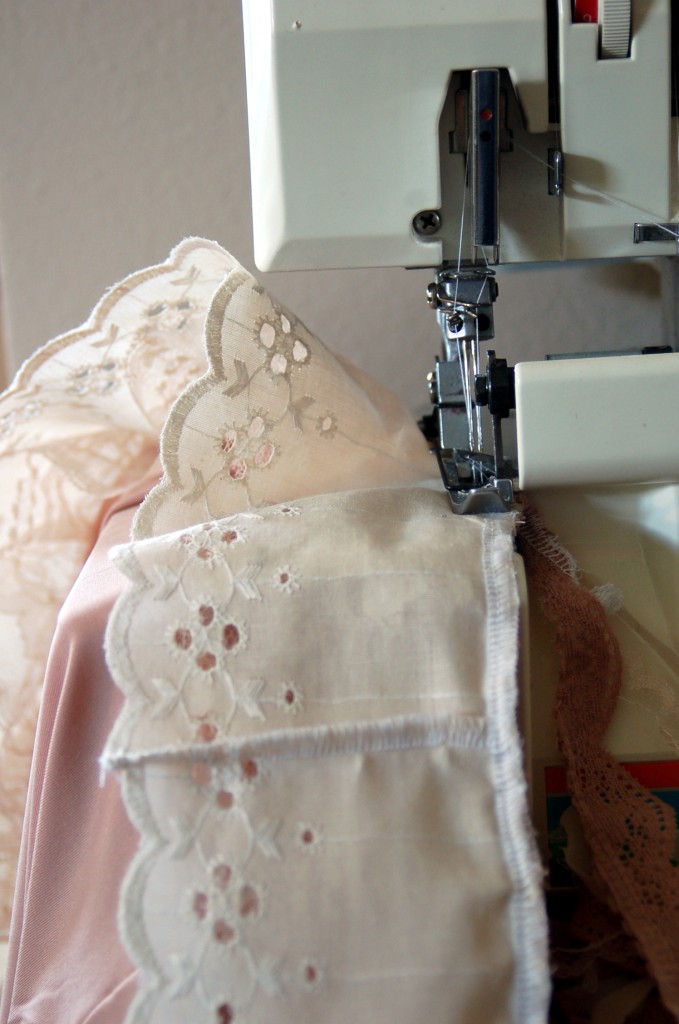 I wanted two rows of ruffles, so next I cut 2 1/4″ off from the bottom of the slip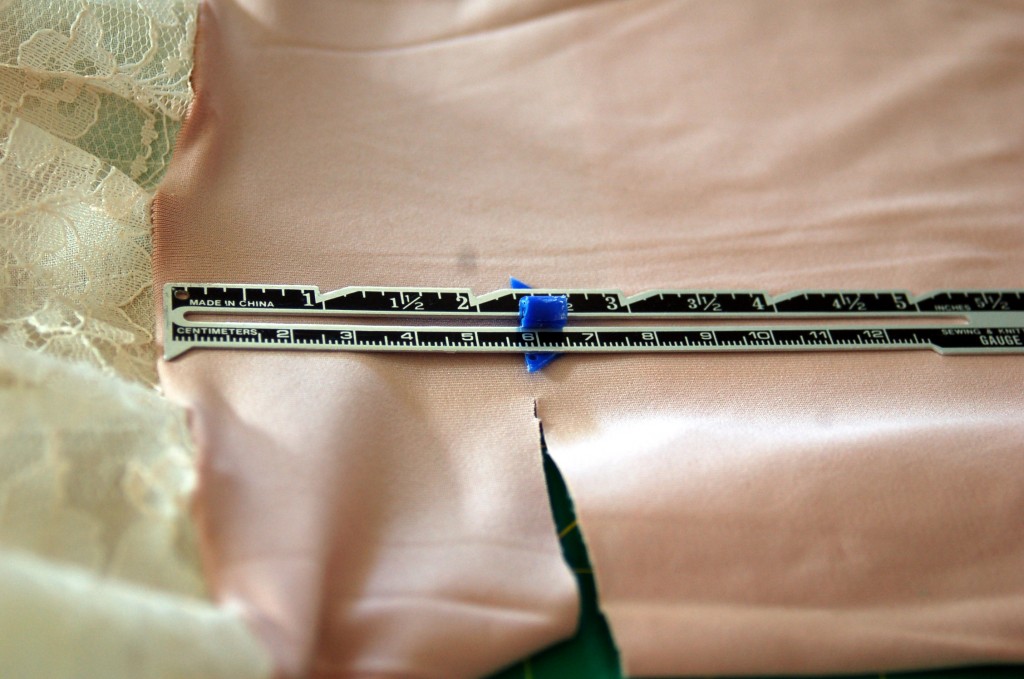 Then I sandwiched the next row of lace between the slip and the 2 1/4″ piece.  Serge all three layers together and Ta Da you are done!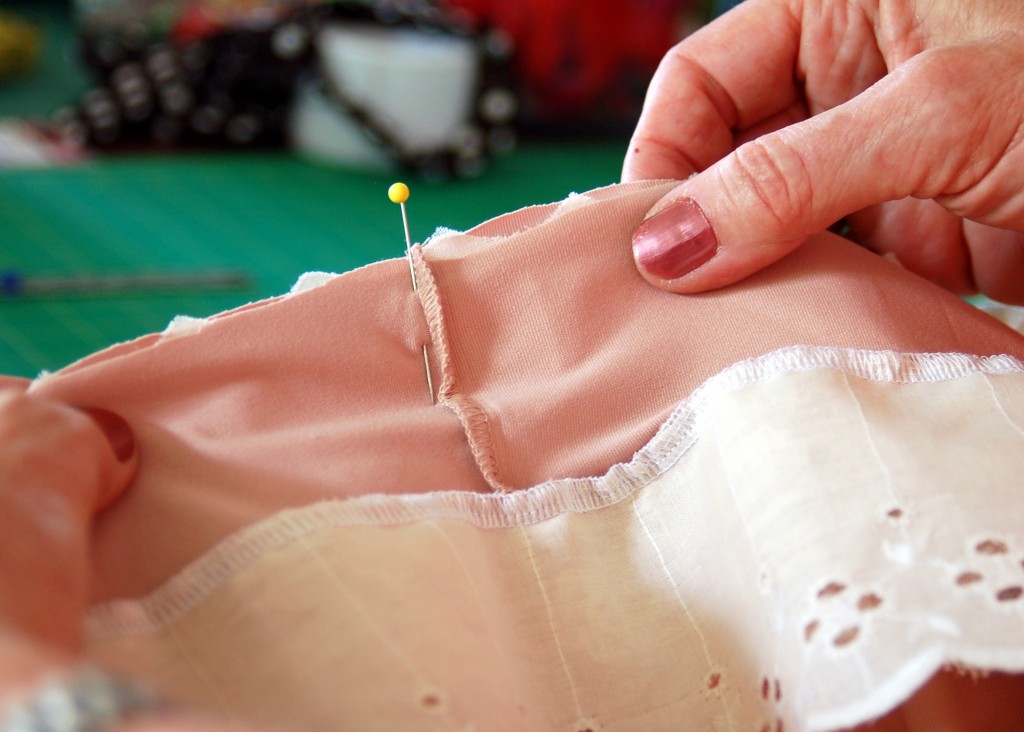 This is a fun spring and summer accessory that you can add to your wardrobe for very little cost or time!