I have been tending grandkids for 9 straight days and I am totally worn out!  I guess that is why you have your children when you are young, so that you can kind of keep up with them!  :)  They have been really good kids, but I am exhausted.  We went to the park, had picnics, went to our cabin overnight, had our Easter party, went to another Easter party, learned how to do a rainbow loom…made lots of bracelets, went shopping, went to church and I carpooled kids from school!   Oh and we also watched after 3 birds!  I forgot how much time and ENERGY it takes to keep up with little kids!  So my praise goes out to all of you that are raising small children…keep up the great job!
 Needless to say, I have not done many projects this last week, but I do have one very simple sewing project for you today: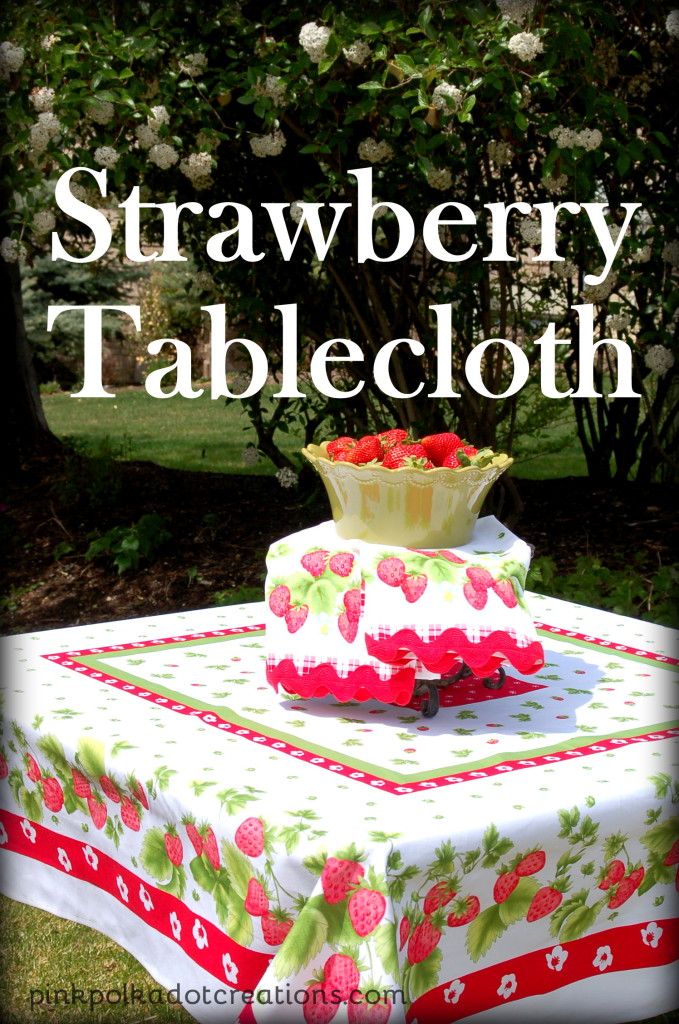 I got this piece of fabric when we went on our trip to Arizona in March and I knew that it matched some dishtowels that I made awhile ago, so I thought it would be fun to have a matching set!
 All I had to do to make this tablecloth is:
1.  Find some tablecloth fabric that is already printed to be a tablecloth.  This is just a panel print, but I love this fabric because it is quite a heavy linen print and has a lot of body to the fabric.
2.  I trimmed the fabric all the way around, so that the edges were even.  (I trimmed this one 3 inches from the red flower border)
3.  Turn your fabric under 1/4 inch then turn another 1/4 inch and stitch close to the folded edge.  I moved my needle over to the left, so I could stitch close to the edge.
That is all there is to making a tablecloth!
If you can find some printed fabric for tablecloths, these make great gifts for birthdays, friends, weddings, thank you's, or just because… for someone you love!  They are super easy to make and can be quite inexpensive depending on your fabric.  This is also a great beginning sewing project if you are just learning to sew or if you are trying to teach someone to sew, because it is just four straight lines that you have to sew!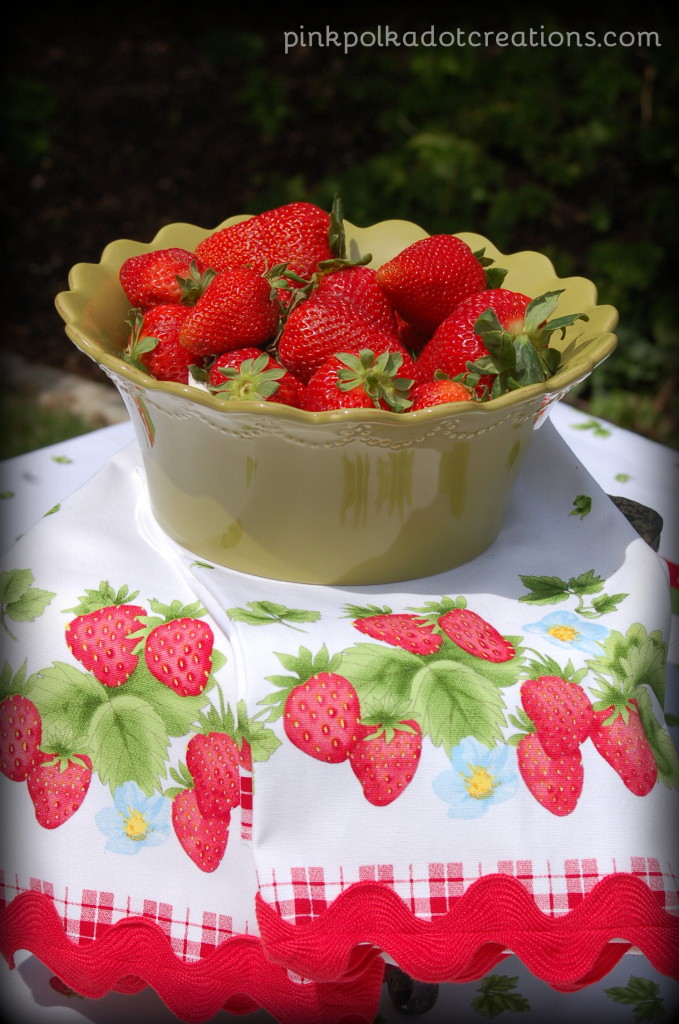 These are the dishtowels that I made last year.  All I did was hem the edges and add the ric rac to the bottom.  I love that they match and I know that these will get a lot of use for different parties or displays! :)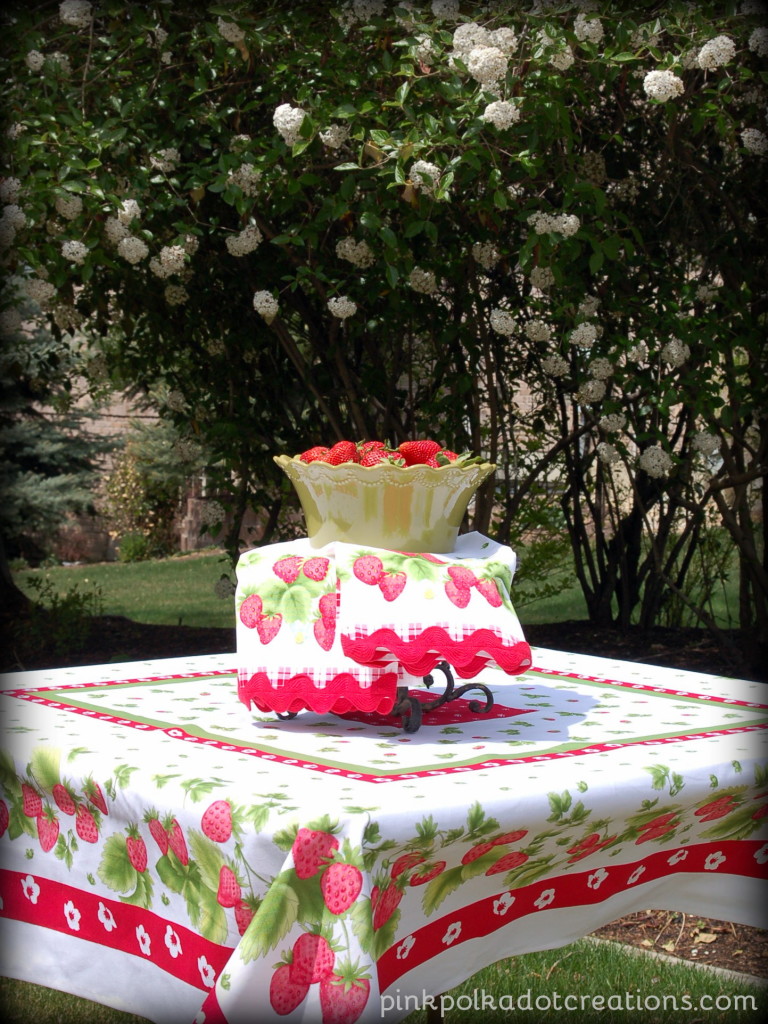 So this is my matching tablecloth and dishtowel set!  Don't they just look beautiful with the snowball tree in the background?  They totally scream spring and summer and… I am ready to bring it on!
Thanks for Visiting!  Love Ya!
Keep in touch…Like on Facebook and Pinterest