Vintage Glamper Pin Cushion
A couple of weeks ago I stopped at My Girlfriend's Quilt Shoppe in Midway, Utah.
I found a cute pattern and kit to make this fun Vintage Glamper Pin Cushion!
After spending many weeks organizing all of my fabric scraps and organizing my sewing room, I was ready for a simple project that I could complete easily.
It filled that need to create!
This pattern is from Cottonwood Creations.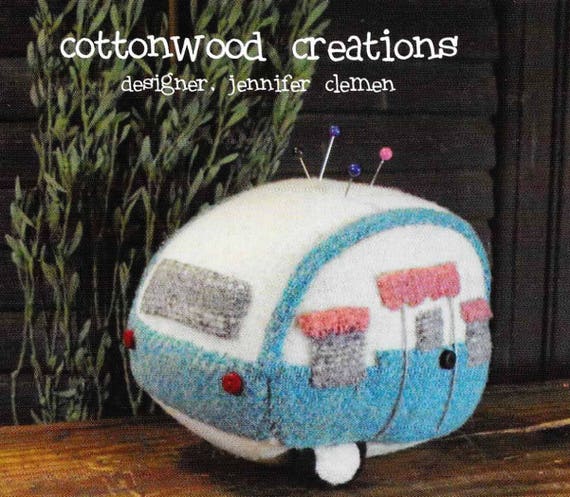 It is pattern #636-Vintage Camper Pin Keep. There are several places on Etsy that offer this pattern. If you are interested in the pattern, just google Cottonwood Creations or vintage camper pin keep.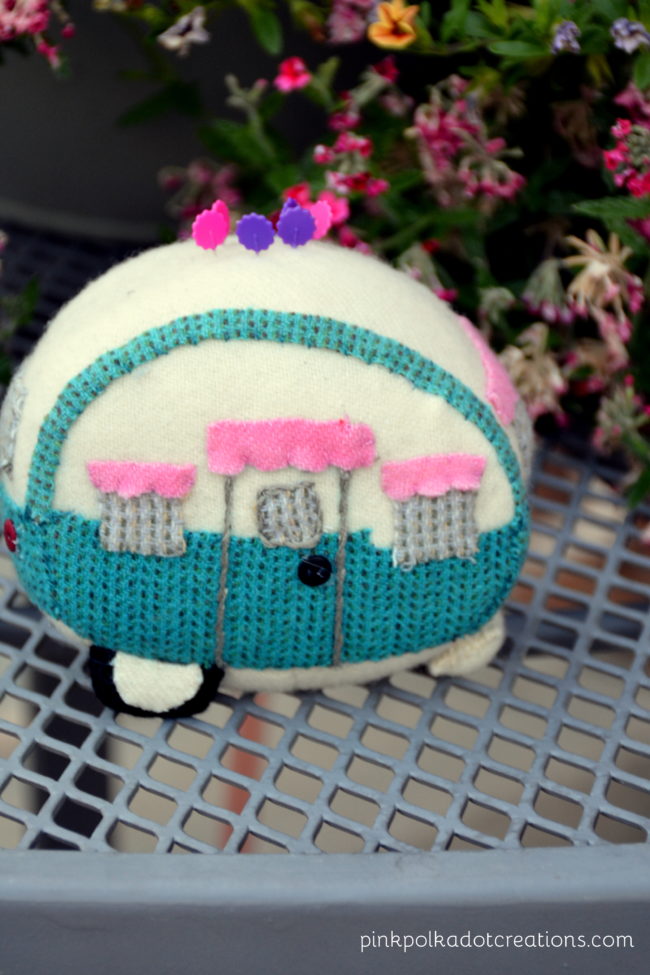 A fun wool project that can be completed in a short amount of time!
I loved how simple this cute project was!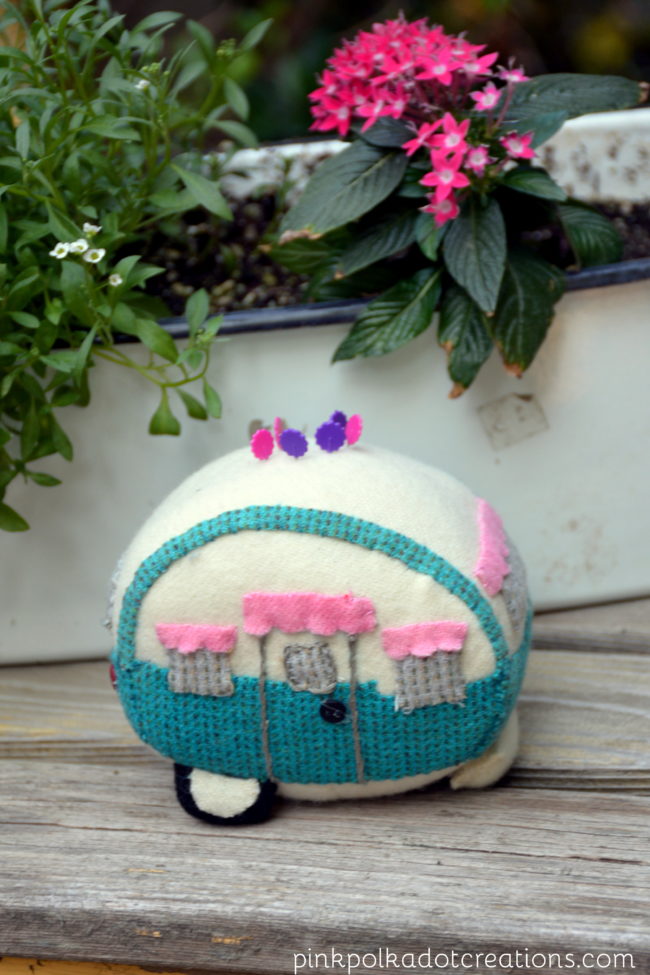 All the details in this Vintage Glamper Pin Cushion are what make this sew cute!!
From the scalloped window trims to…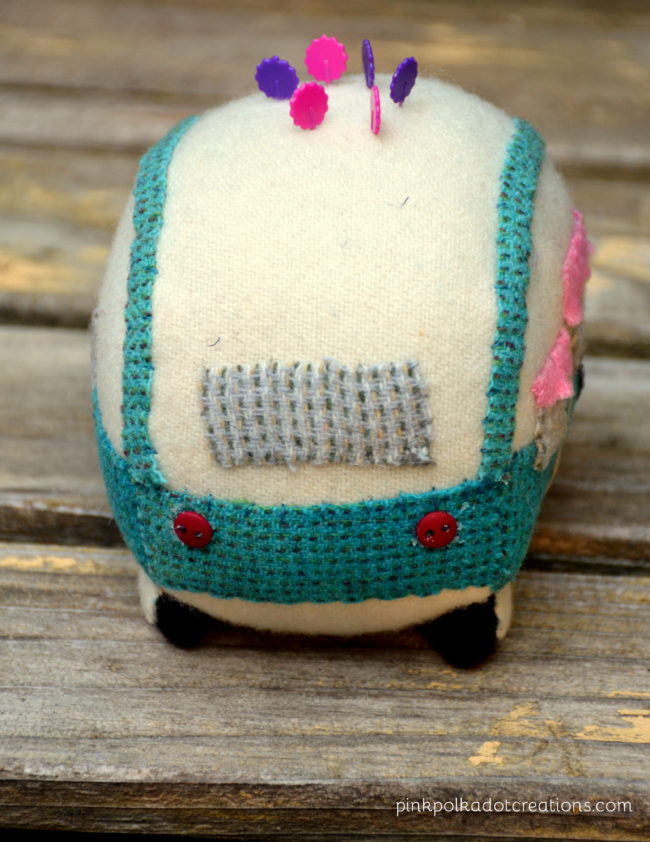 the 3-D tires…to the button tail lights!!
This pin cushion would make some fun gifts for birthdays or Christmas…I may have to make a few more now that I know how easy they are!
I am grateful for my ability to create things. Even though it is as simple as following a pattern, I feel like I can do it!
It brings me great pleasure to create and sew things for my home and for gifts and for myself!
What do you do to create? Do you paint, sew, sing, dance, make pottery or write a beautiful story?
Thanks for Visiting! Go out and do something you love today!