Hey everyone, today I have my first Halloween Project! I realize that this is early, but decided to post it now in case any of you out there want to make one, you will have plenty of time to get it done! I bought this as a kit at one of my local quilt shops but I have seen the pattern around in several different quilt stores.
Isn't this just the cutest!!!!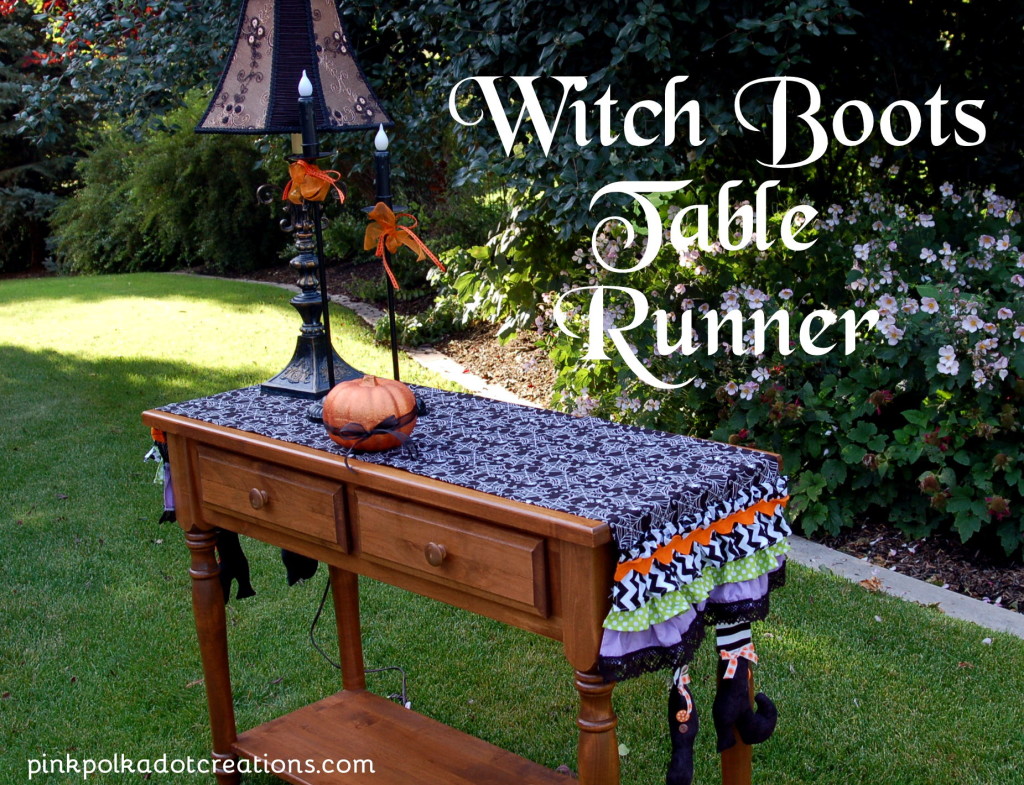 Look at all these fun ruffles and details.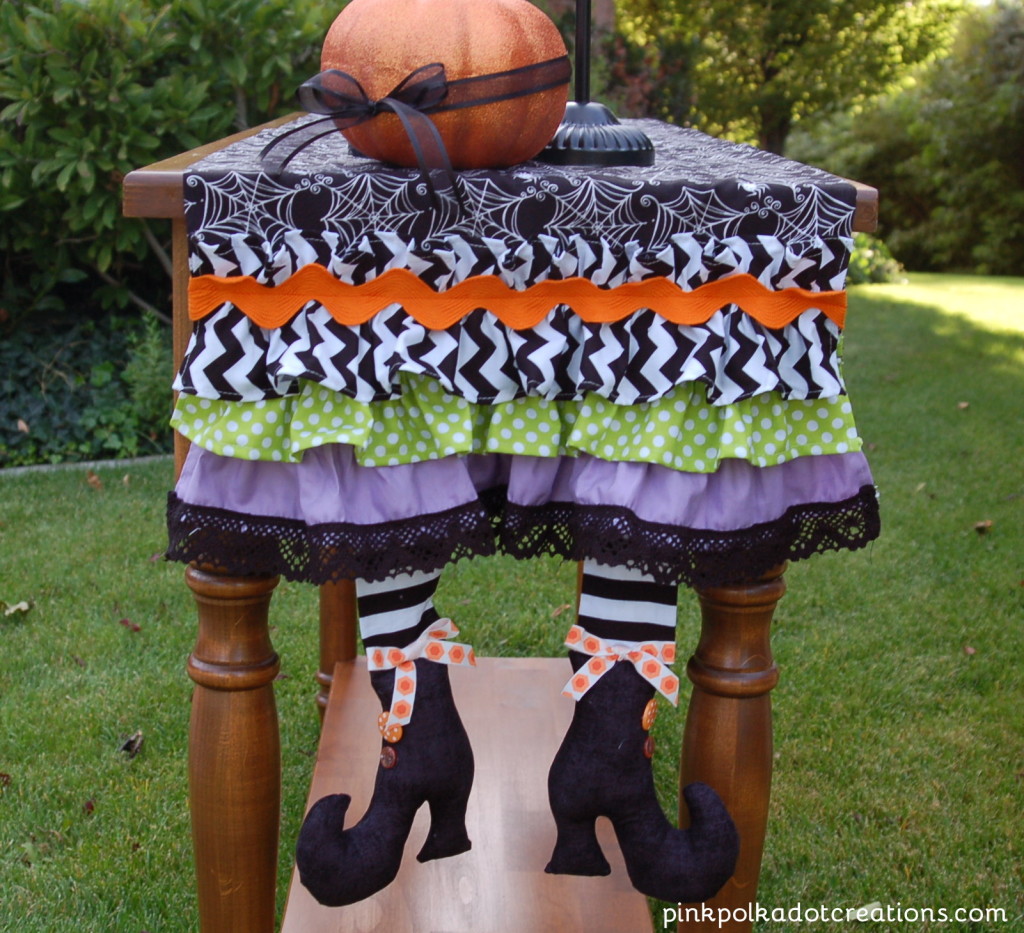 I love the big ric-rac, black lace and the orange buttons on the shoes!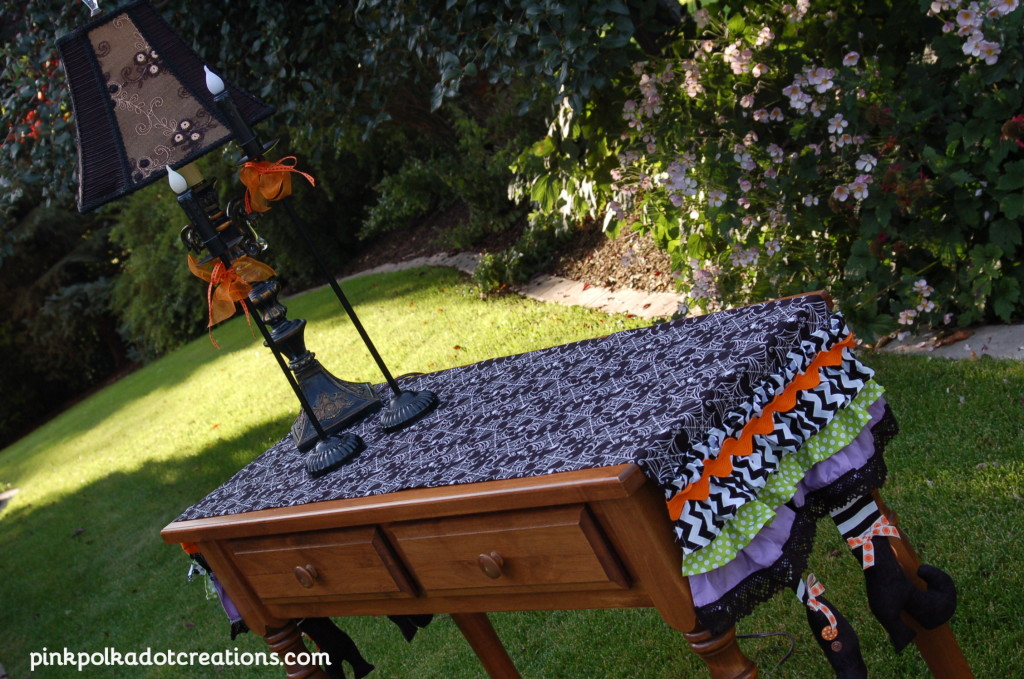 Doesn't this make you want to decorate for Halloween already?
The name of this pattern is: Ms. Bindweed's Boots. Isn't that a great name?
It is a "Sew Much Good" pattern and you can find it here.
Ms. Bindweed is kicking up her heels at both ends of the table and she will make everyone smile come Halloween.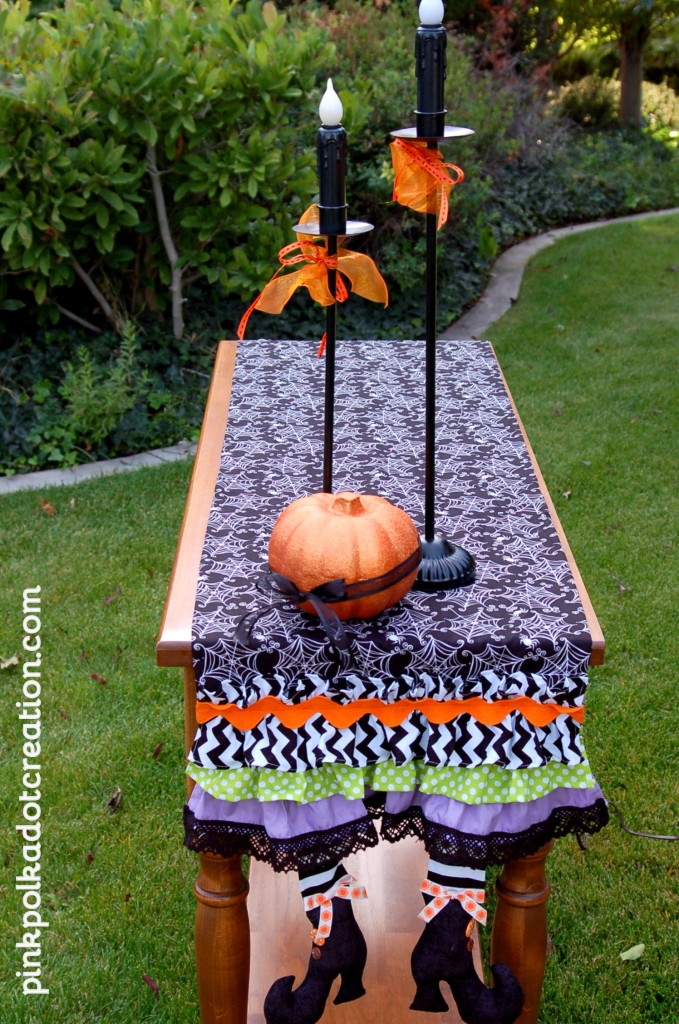 Welcome to my chambers!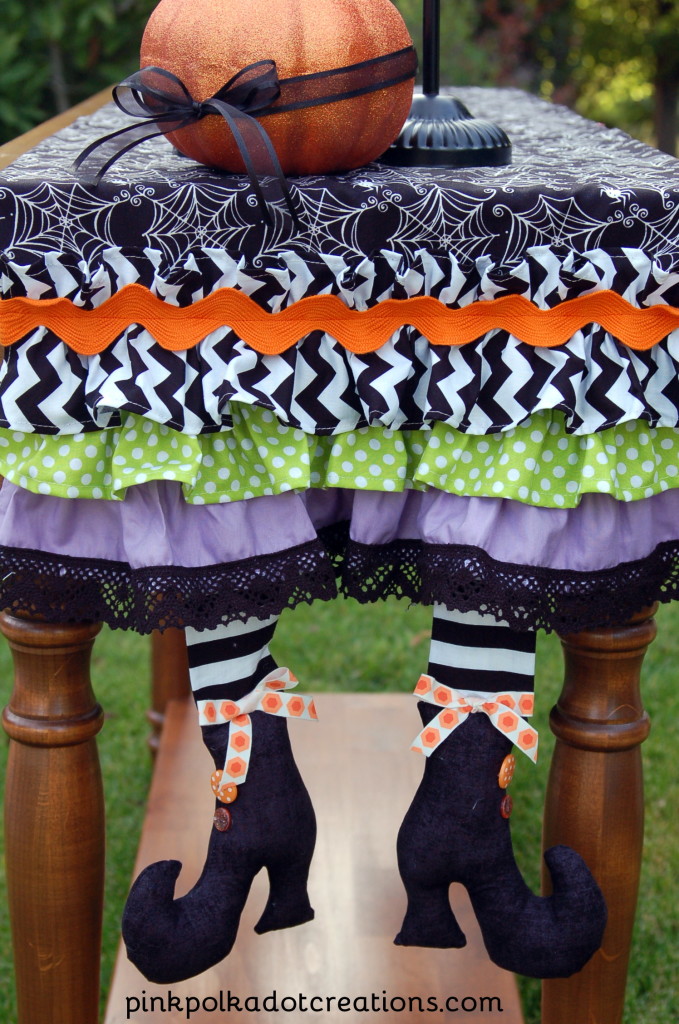 Happy Haunting!
I hope that you all have a great Monday! Love Ya!
Keep in touch…Follow on Facebook and Pinterest!