Last week I taught a sewing class for the Young Women in my ward at church.
 It was one of  the same classes that I taught to the women in a Relief Society activity and the young women wanted to learn, so we did a sewing class for them!  It was how to make the maxi skirts that I did here.
These girls were all so cute and eager to learn how to make these skirts.  There were about 15 girls there and they all got their skirts done except for the hem in 2 hours.  They were faster than when I taught it to the women in RS!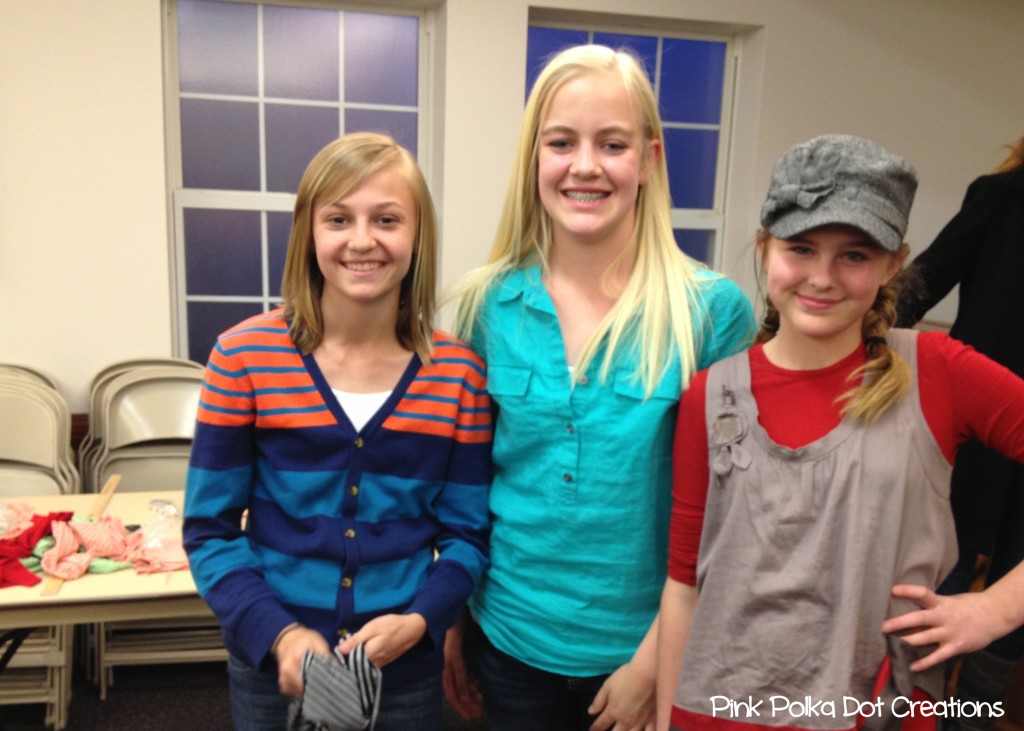 Look at this fun group of girls!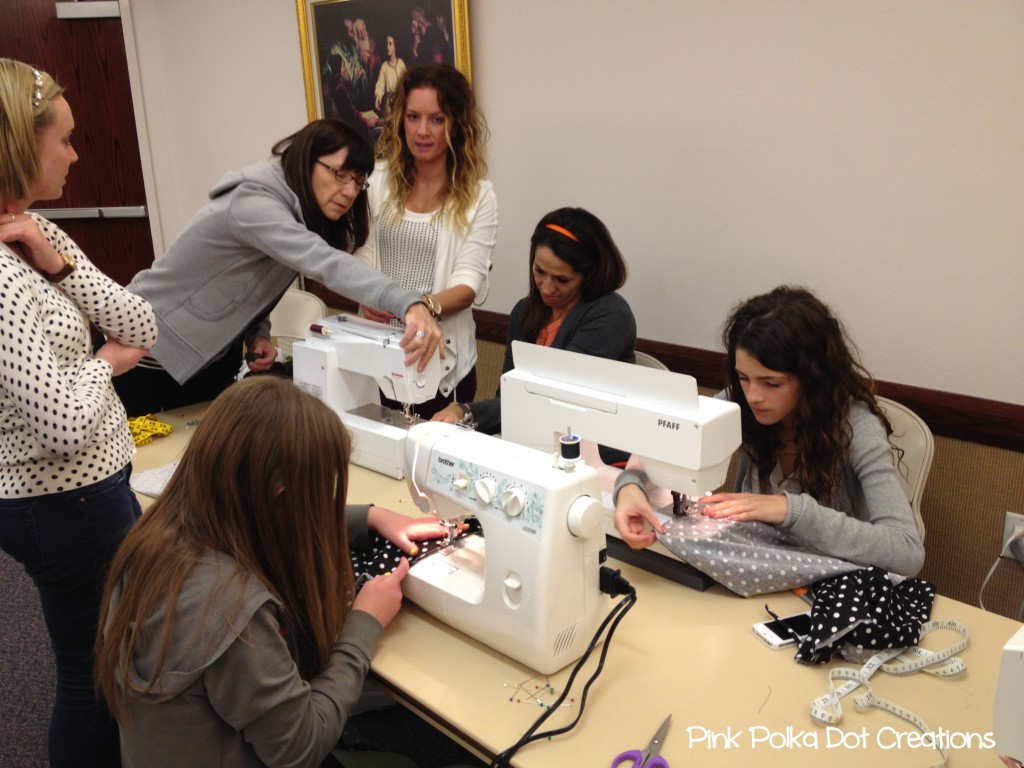 There were a few moms that came to help and it was a great help!
So much fun with this group.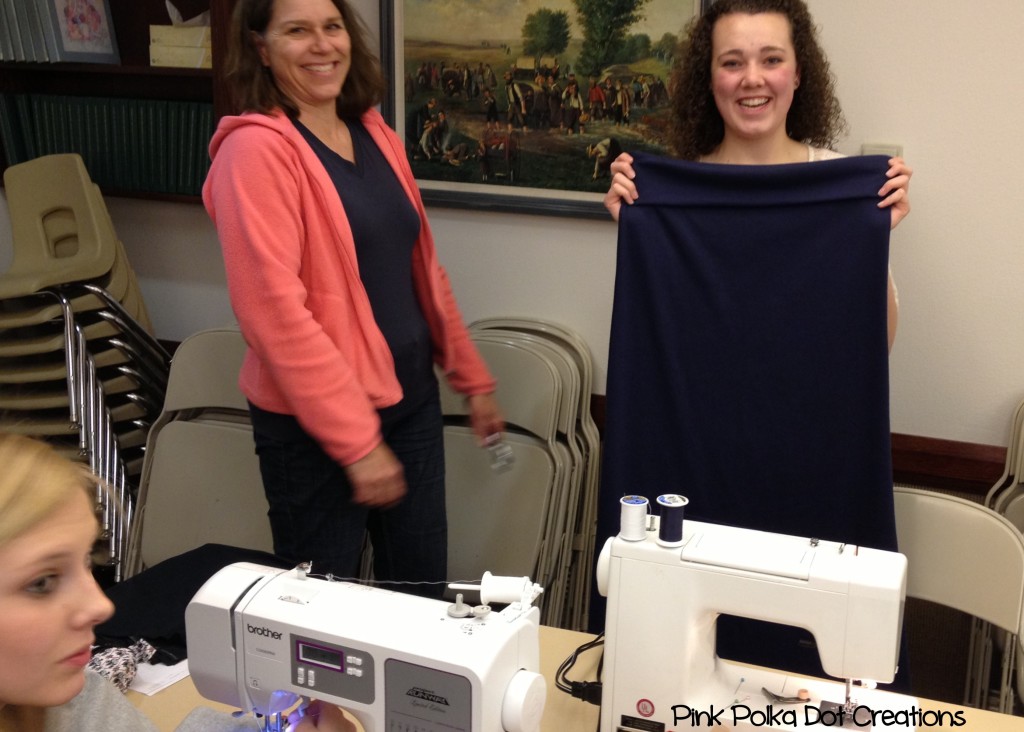 "Sew" Busy!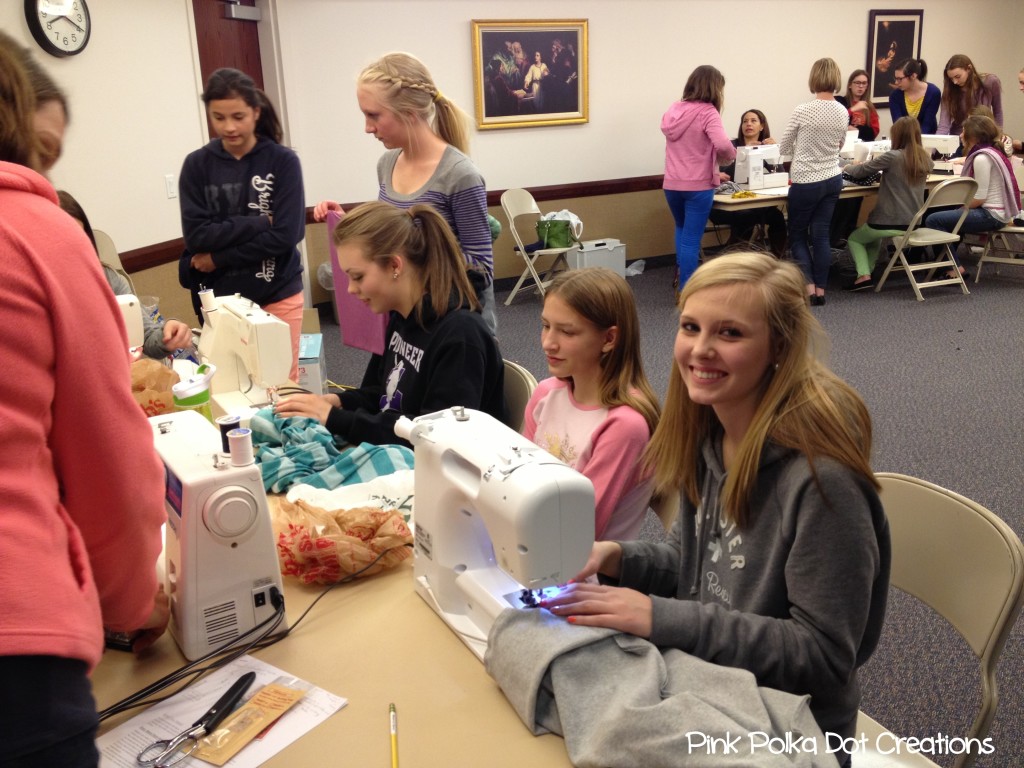 It was fun to see all the different colors and fabrics that the girls used for their skirts.  Their personalities really come out when you see the colors, stripes, polka dots, and florals that they picked.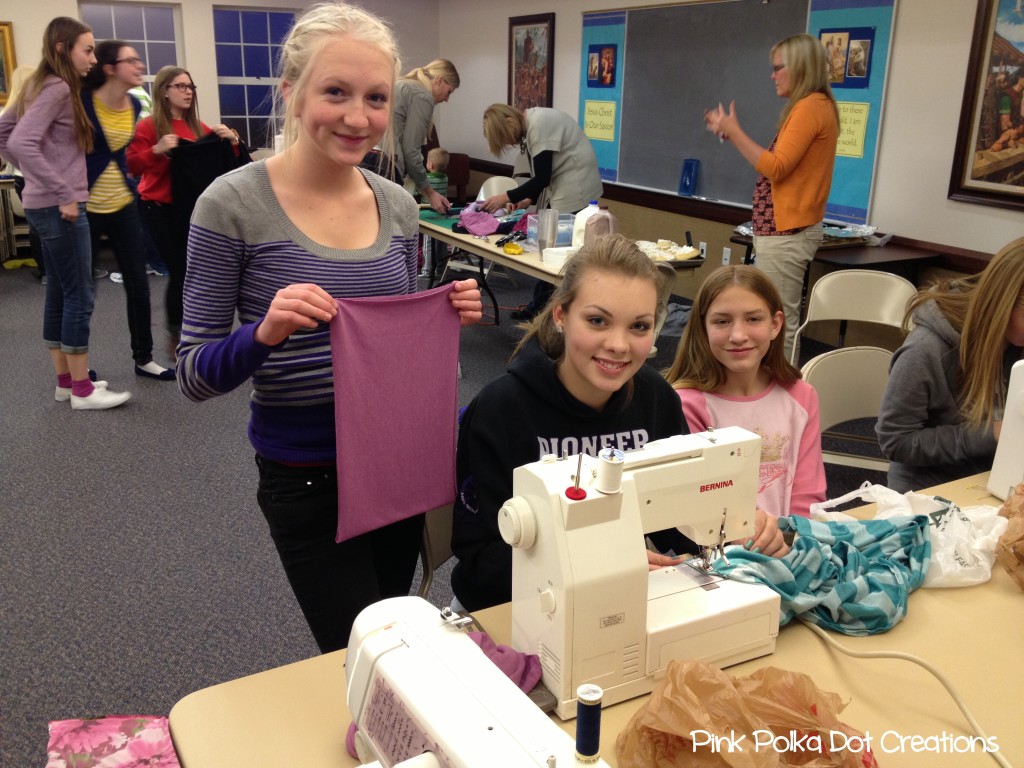 How cute is this polka dot?  But I am a little partial to polka dots! :)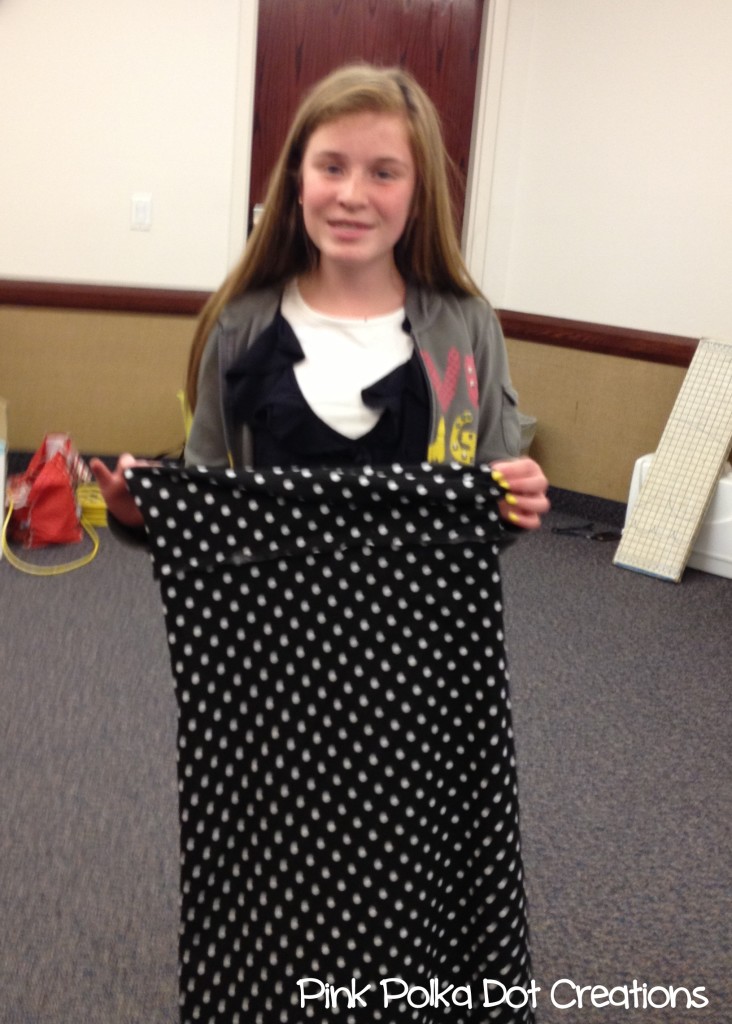 What is a night of sewing without some wonderful treats…fresh homemade cinnamon rolls!  (Are you kidding me?  Look at how heavenly these rolls look!)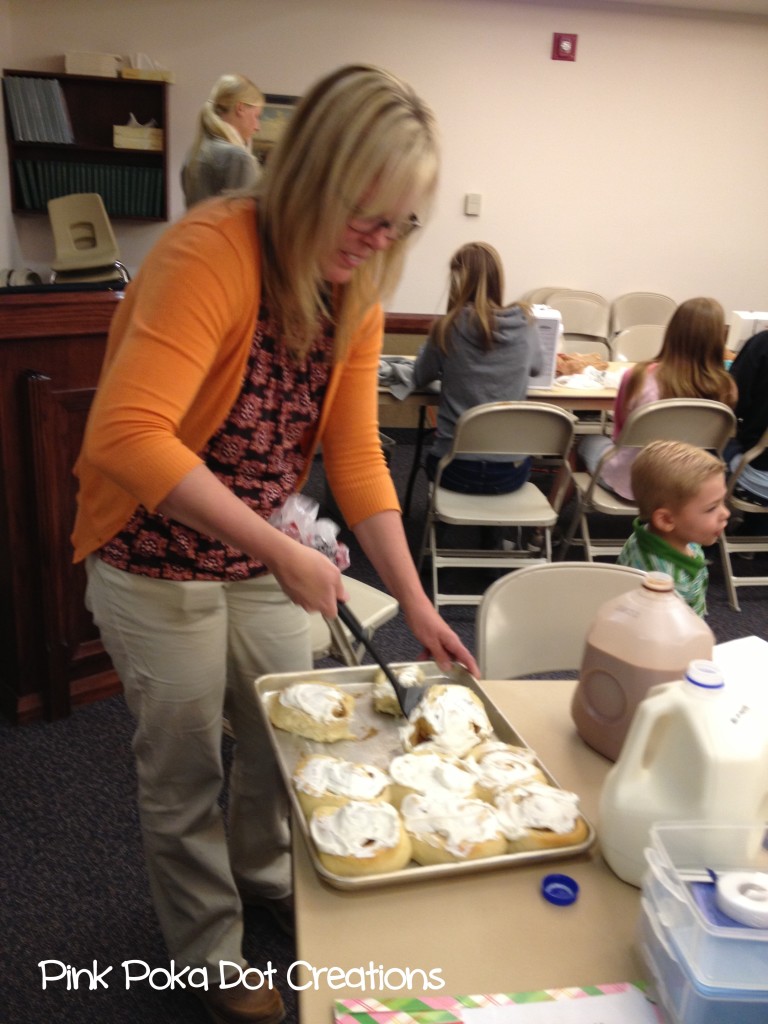 This was a fun night and I am so glad that these girls wanted to learn to sew.  Sewing is becoming a lost art and I am glad that they were willing to make this fun project.  I wanted to have a fashion show, but did not get to it quick enough.  Several of them wore them to church on Sunday though!
I want to thank these girls for letting me come and be with them.  It is always fun to teach something when your students are so willing to learn!  I hope that you can find time to sew something soon, and better yet, teach it to someone else!
Have a Happy Wednesday!  Love Ya!
Please keep in touch…follow me on facebook and pinterest!