Tag Archives: appliqued quilt
I finished my Halloween Table Quilt last weekend! Hurray!
I feel like I have been sewing non-stop lately, but I have been able to get a lot done, so I am not complaining! My husband went hunting last week so I did no cleaning or cooking for a couple days. It was nice to just be on my own timetable and do whatever I wanted when I wanted! I have two more quilts that I want to get done. A Fall/Thanksgiving quilt and my Christmas Stitched quilt. Oh, and I have another minky/baptism quilt, (but for a girl this time) coming up the first part of December! So I have 3 more to go!
But here is my Halloween Table Quilt. I think that it turned out pretty cute. I love all the details in this little quilt. It is good for a wall hanging or for a table quilt: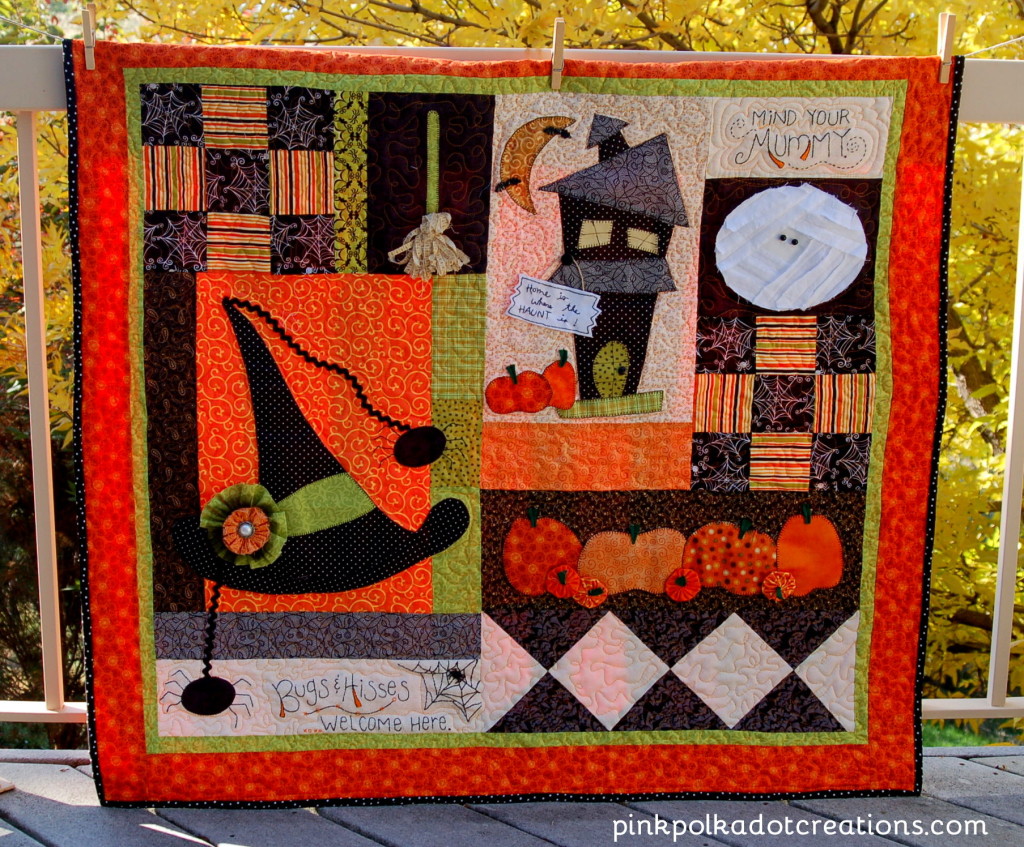 I have another quilt post today! :)
Here is the quilt that my daughter made for her daughter. She sewed this quilt top several months ago and we just needed to add the outside borders to make it a little bigger, then I quilted it for her and sewed on the binding, because she said the binding would take her another month to do! She exaggerates!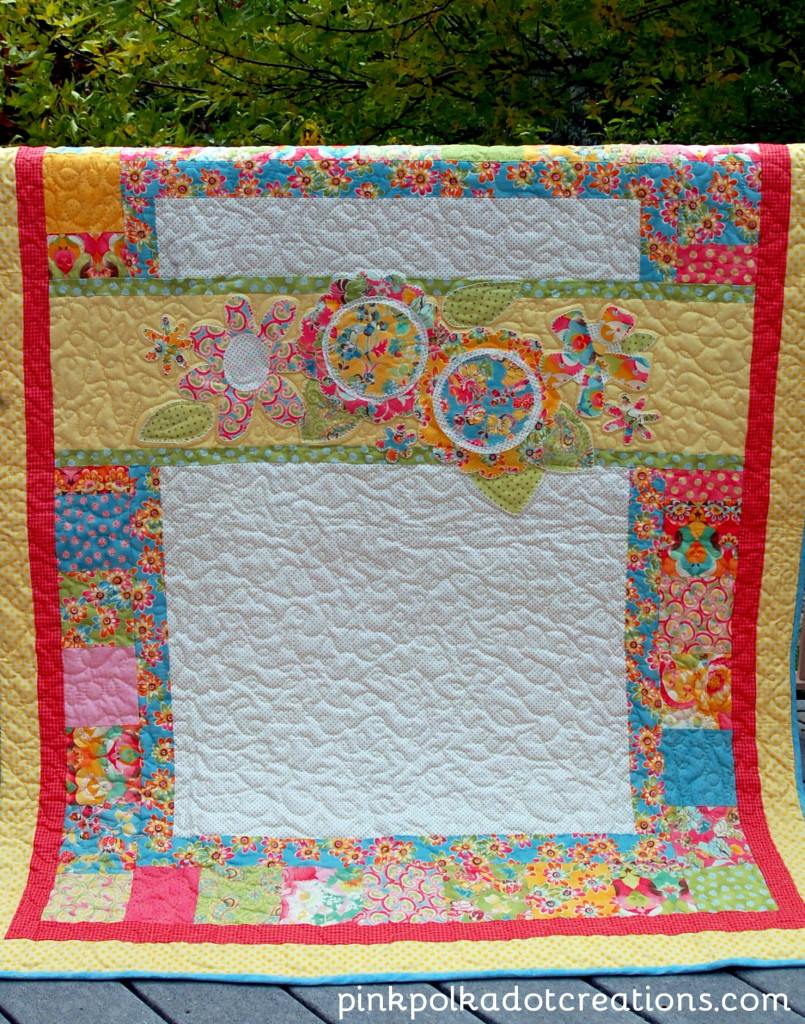 Continue reading