August 2017 Visiting Teaching Handout
My oh My…where has this summer gone?
I know that I have had a busy summer and we still have several big events to go, but can it really be August already???
School will be starting in about 3 weeks and I, for one, am not ready for everyone to be back on a schedule! I haven't even had time to play yet!
But, this month the visiting teaching handout for The Church of Jesus Christ of Latter Day Saints is about "Living a Consecrated Life."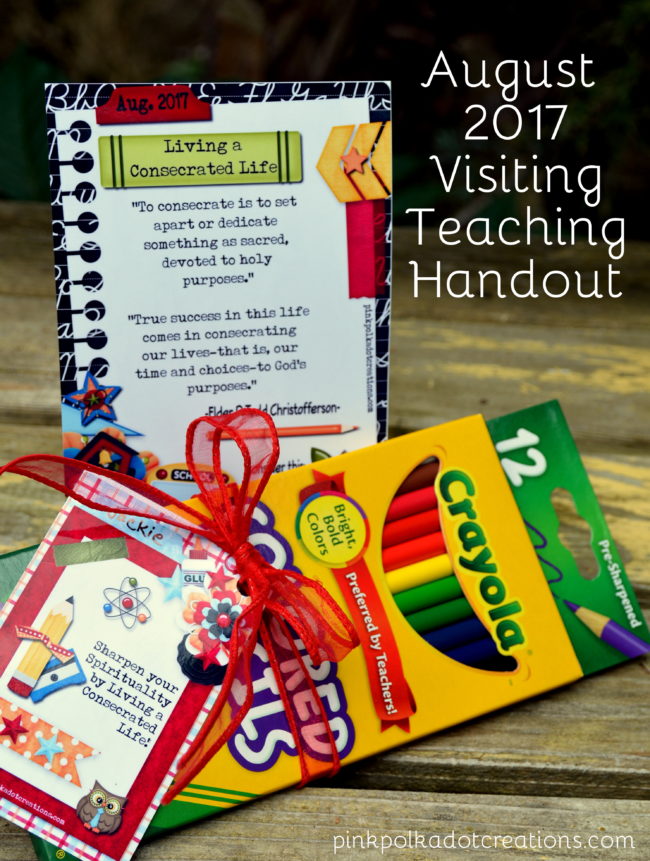 Continue reading