Tag Archives: conference reading challenge
The 40 Day Conference Challenge Starts Today!
Today is the day!

Tomorrow is the last day of the 40 day Conference Reading Challenge!! How are you doing?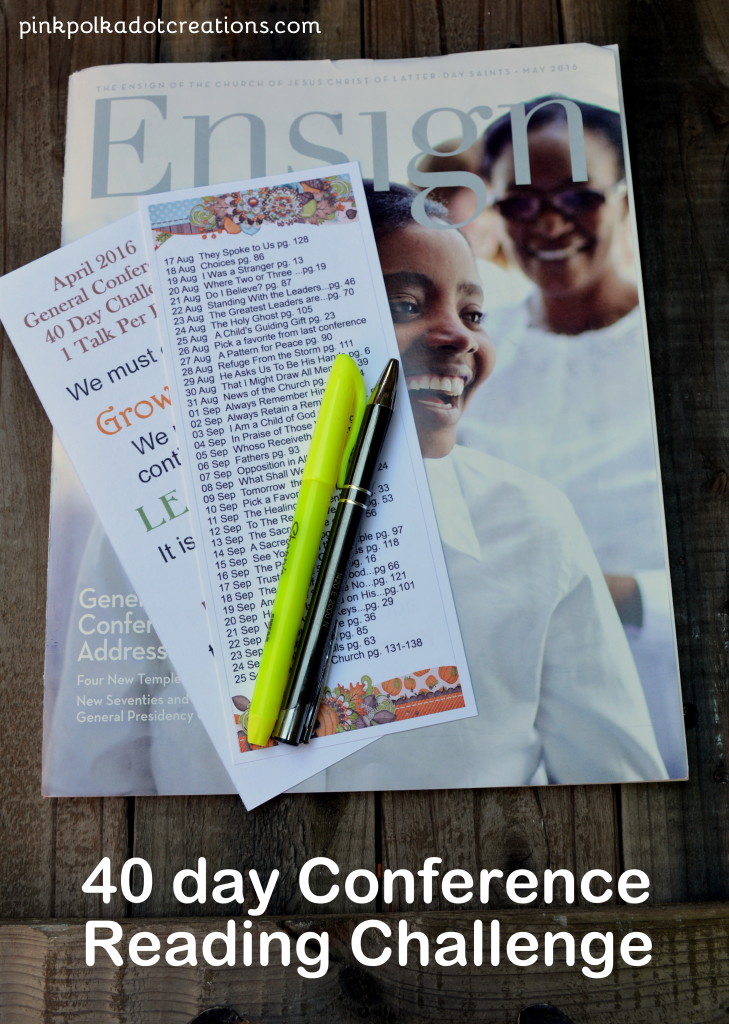 Okay everyone…Are you up to the challenge??? I have the new 40 day Conference Reading Challenge. This bookmark is for the October 2015 Conference, from The Church of Jesus Christ of Latter Day Saints.
I actually was able to get it out a little bit earlier than planned, so you have plenty of time to print them off and get everything ready! I know that there are quite a few of you that are printing for your ward or stake, so I wanted to give you plenty of time to get them out to everyone! The reading starts on Feb. 17th and ends on Easter Sunday, a week before the next April Conference!