Dec. 2016 Visiting Teaching Handout
I hope that everyone had a wonderful Thanksgiving weekend! I spent the time getting all of my Christmas decorations up and so now I am ready to move on to the next big holiday!
Tis the season!
I hope you enjoy the Dec. 2016 Visiting Teaching handout for this month. The Dec. message from The Church of Jesus Christ of Latter Day Saints, is: "Family Joy is Found in Righteousness".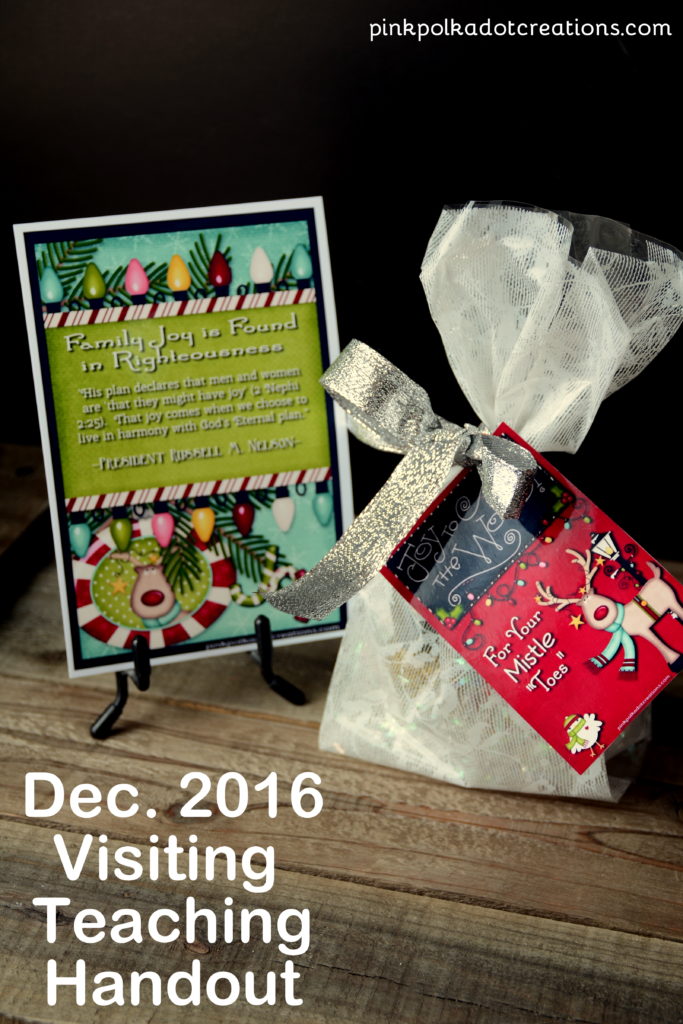 Continue reading