Tag Archives: flower arrangement
I have a Super Easy Table Centerpiece, just in time for your Holiday table! :)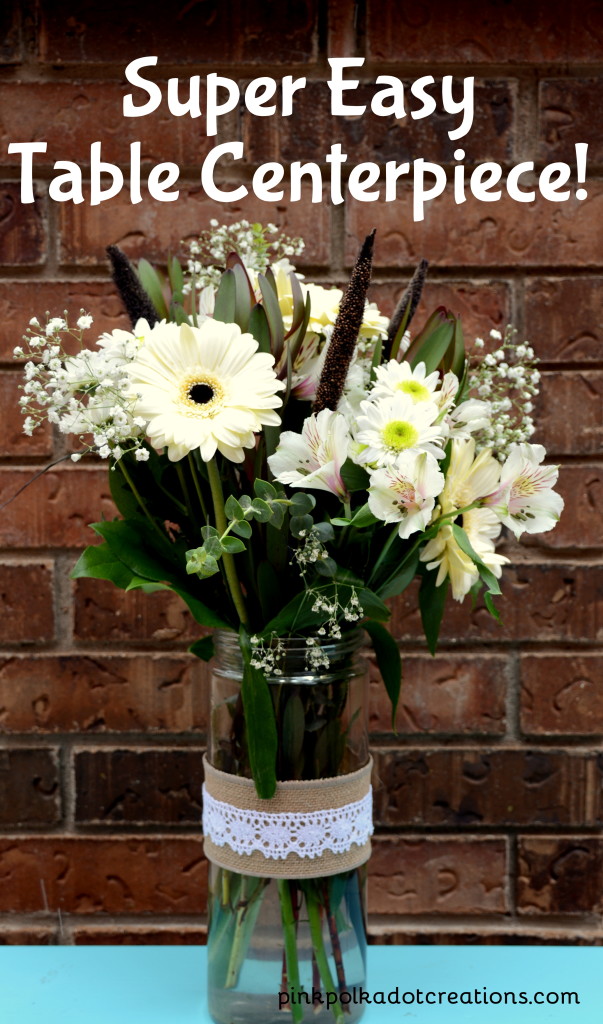 Continue reading

Yesterday I got to meet Kristi from I Should Be Mopping the Floor!   I do a guest post once a month for her blog, so I felt like I knew her already!  If you have never visited her site you are missing out, she has some great ideas and beautiful pictures!  Take a minute and check it out!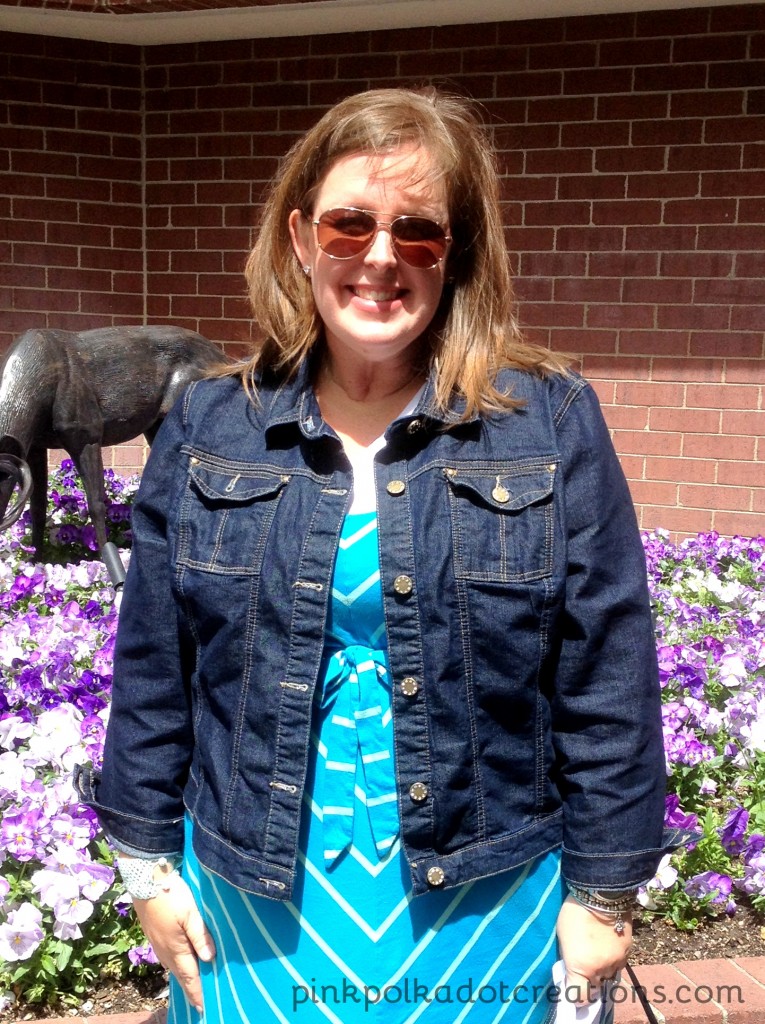 She is in Utah for a blogging conference close to my home, so we made arrangements to get together for a short time.
She was so sweet and I felt like she could be my sister (although she would be a younger sister!).  She has helped me a great deal with my blog and is so willing to share her information on things that I can do to improve.  But she is also just a kind, fun, sweet person to be around and the time went by way too quick!
We were able to visit while we made a stop at Gygi's, one of my favorite places to visit.  I got some lemon flavored chocolate that I want to try out really soon… think lemon dipped strawberries for Mother's Day!  After that stop we went over to the Blue Lemon for lunch, another one of my favorite places to eat.  So I gave Kristi a very short tour of a couple of my favorite places in SLC.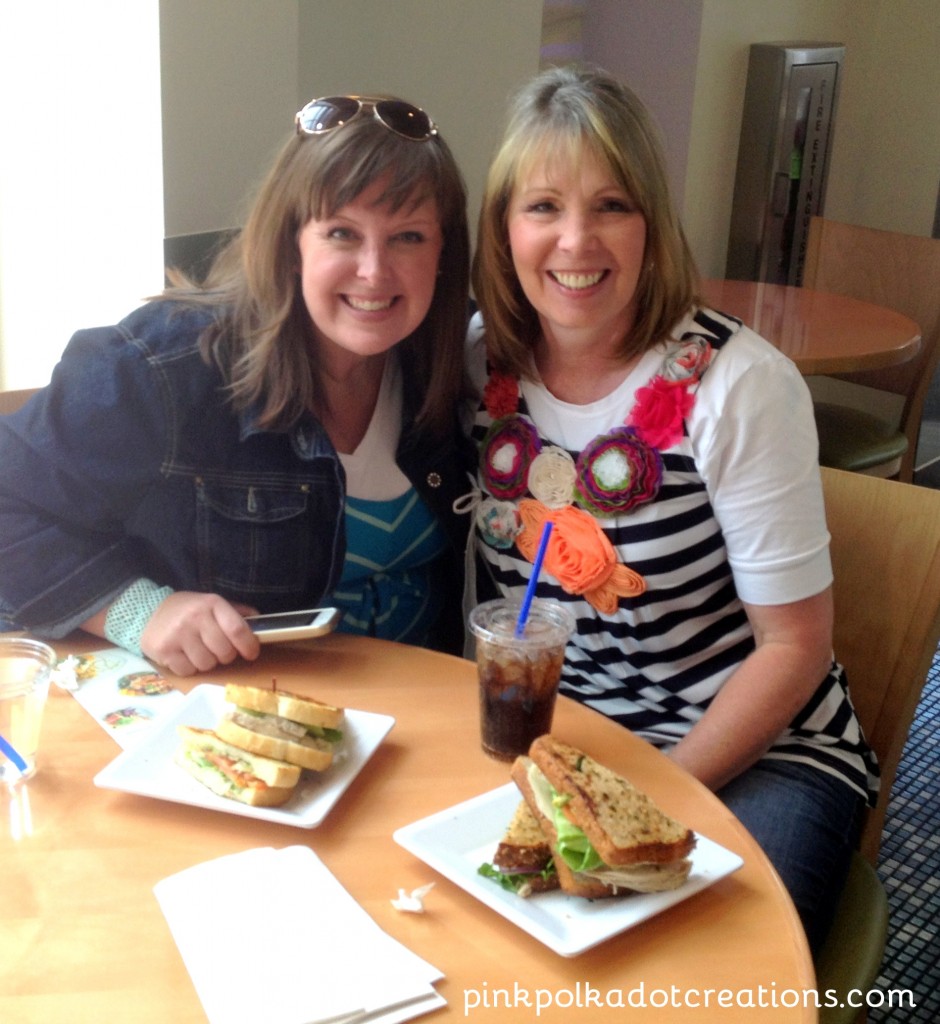 I had a wonderful time and I am so glad that I got to meet her!  Thanks Kristi! :)
After I let her off to go back to her blogging conference, I made a little detour over to Trader Joe's since I was so close, I could not pass up the opportunity to just go over there and browse and do a little shopping.  Of course, I bought some of their flowers, just because… and I brought them home and arranged them.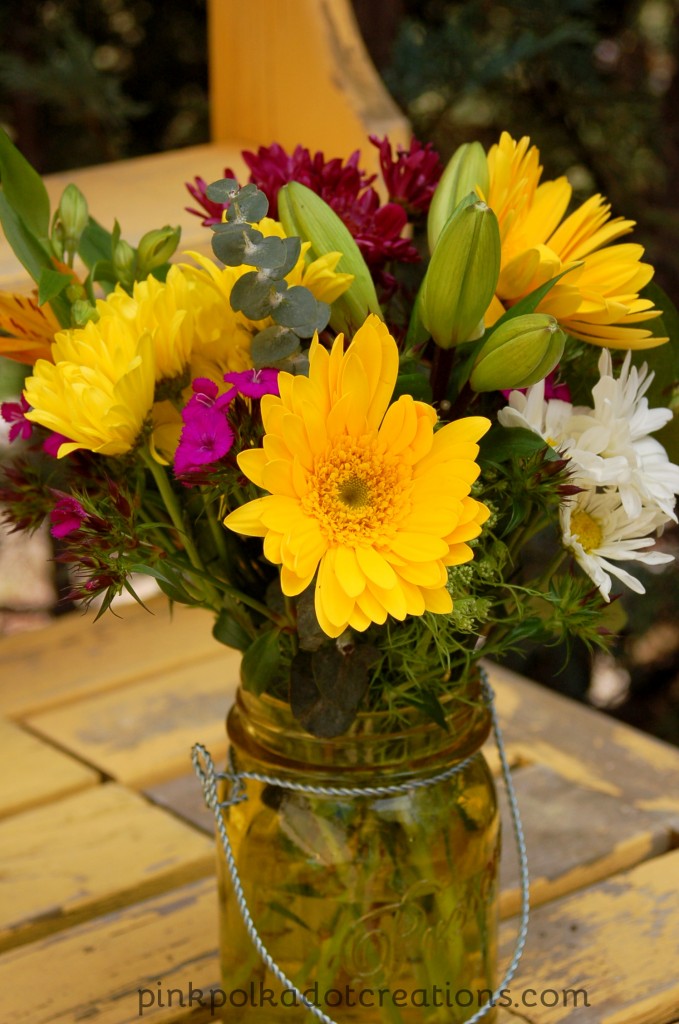 I love the bright yellows and purple is this fun arrangement!  I got the yellow mason jar at Steinmart and have just been waiting to put a fun floral arrangement in it!  It is amazing how happy a bunch of flowers for $5.99 can make this girl! :)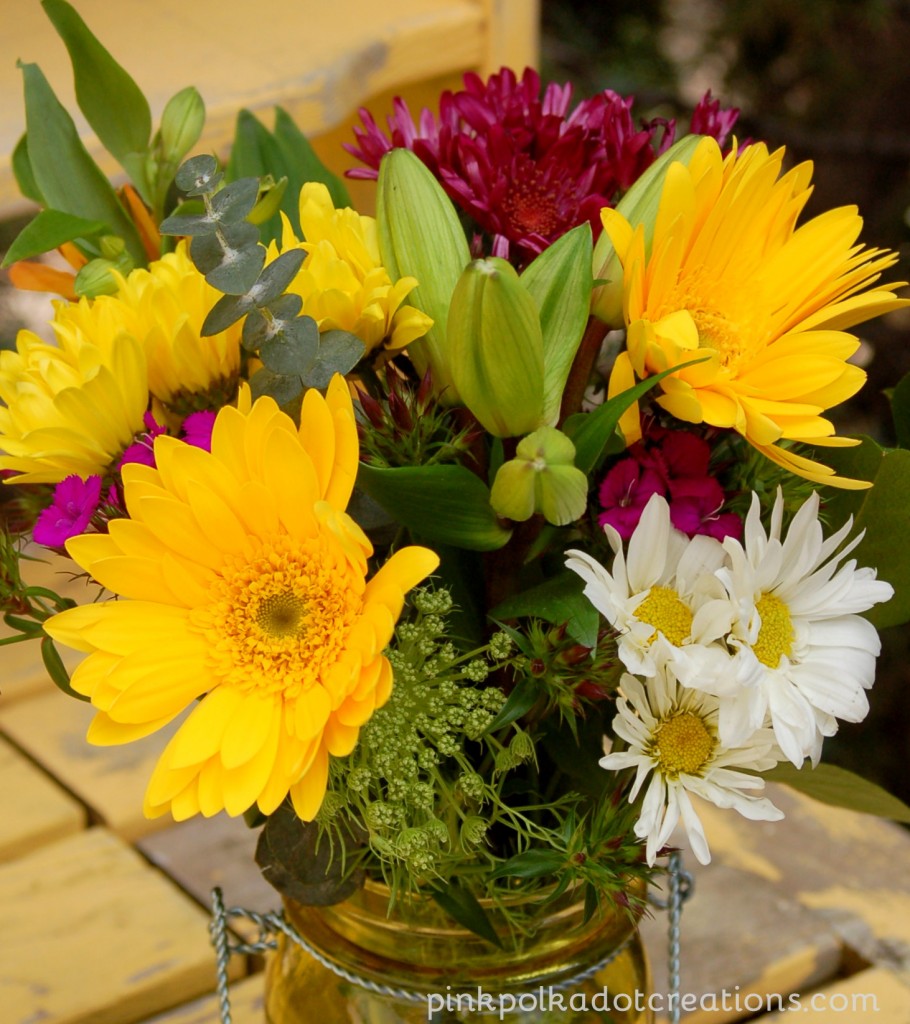 So I got to spend the day with a great friend, we had good food, did a little shopping and flowers to top it all off.  I would say that this was pretty much a perfect day!
I hope that you get to spend a perfect day with someone you love real soon!
Have a great weekend everyone!
Thanks for Visiting!  Love Ya!
Keep in touch…Like on Facebook and Pinterest