I found this fun little saying at Home Goods when we were on our trip in Arizona last week! It just brought a smile to my face when I saw it and I thought of all of my cute little grandkids and it reminded me of them!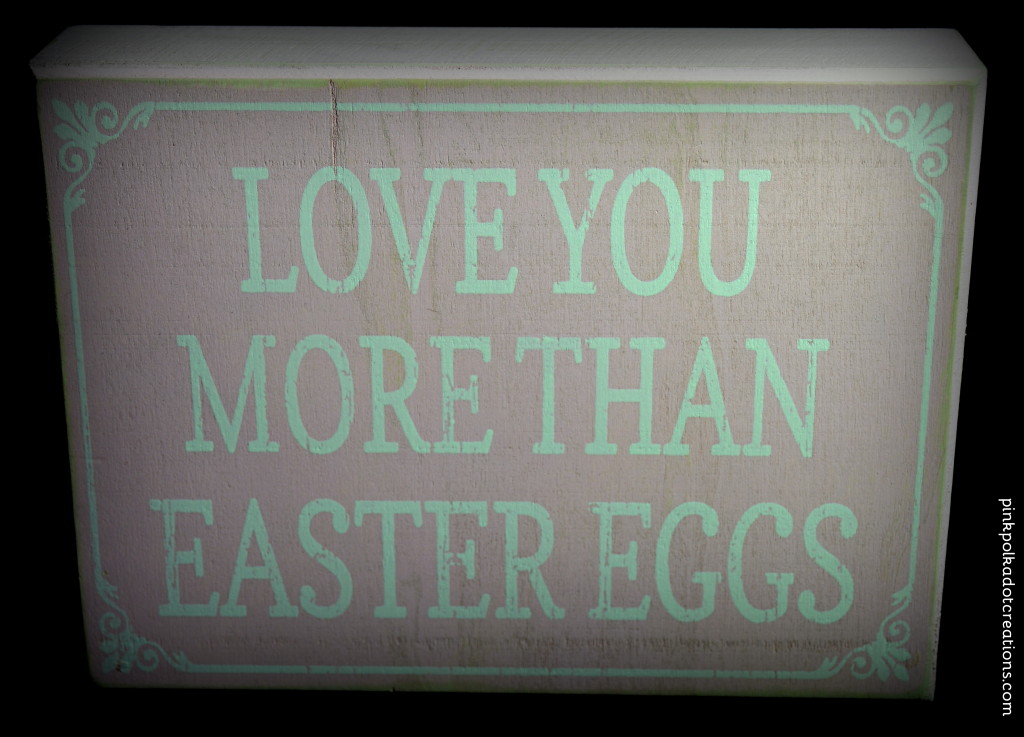 Isn't this a fun little saying?
I put it beside one of my fabric bunnies on a table in my entry way. I love the springy pink color and it just brings a smile to my face every time I walk by and see it.
Do you have any fun spring sayings that make you happy? I would love to hear them if you want to share!
I have been busy finishing some of the projects that I was working on while we were on vacation, and some of the new ones that I just got!! I tell myself that I have to hurry and get my everyday work done first and then I can play! :) We have a ton of yard work to do now, since our weather has been wonderful, so I try to work outside a little bit every day and then I play when I am done! This is good incentive for me to get my work done fast! :)
Hope you are having a great Thursday! Tell someone you love, that you love them more than Easter Eggs today!
Here is one more Easter thought that I posted year!
This is a fun printable that you can print and frame to put with your Easter decor! Go to the link for the full size printable.