Pantry Organization
Have you ever heard of how people pick a word to represent what they want to work on for the new year? This is something that I have never done before, but this year I decided that my word is going to be:
Organize
Lots of people get organized right after Christmas, but I am hoping this will be a year long goal.
I have already started planning in my planner and written down different areas of my home and my life that I would like to get better organized.
The first project that I have done for the new year is my pantry organization!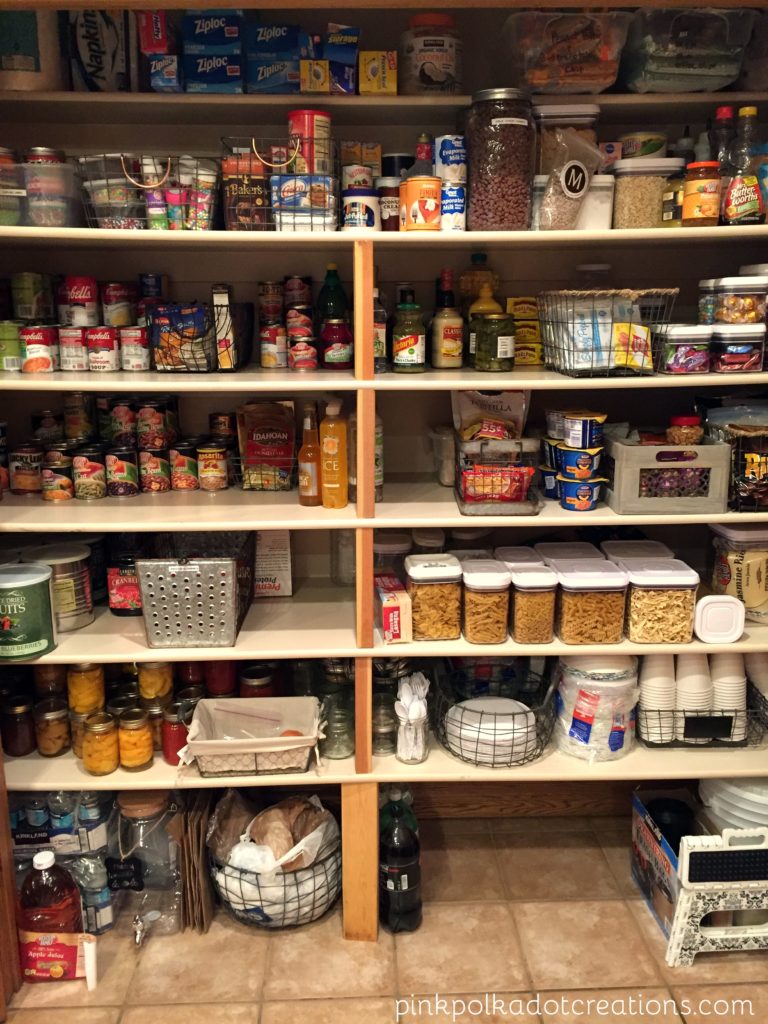 This is what it looks like now!!!