Can you believe that it is almost August already?? Where did the summer go? Well…I guess that it is time for the August 2015 visiting teaching handout, for The Church of Jesus Christ of Latter Day Saints.
This month the message is: Divine Attributes of Jesus Christ-Meek and Humble. You can see the entire message by clicking on the title.
I decided to use a quote and a scripture this time. The scripture is from Luke 22:42 and the quote is from Elder Ulisses Soares.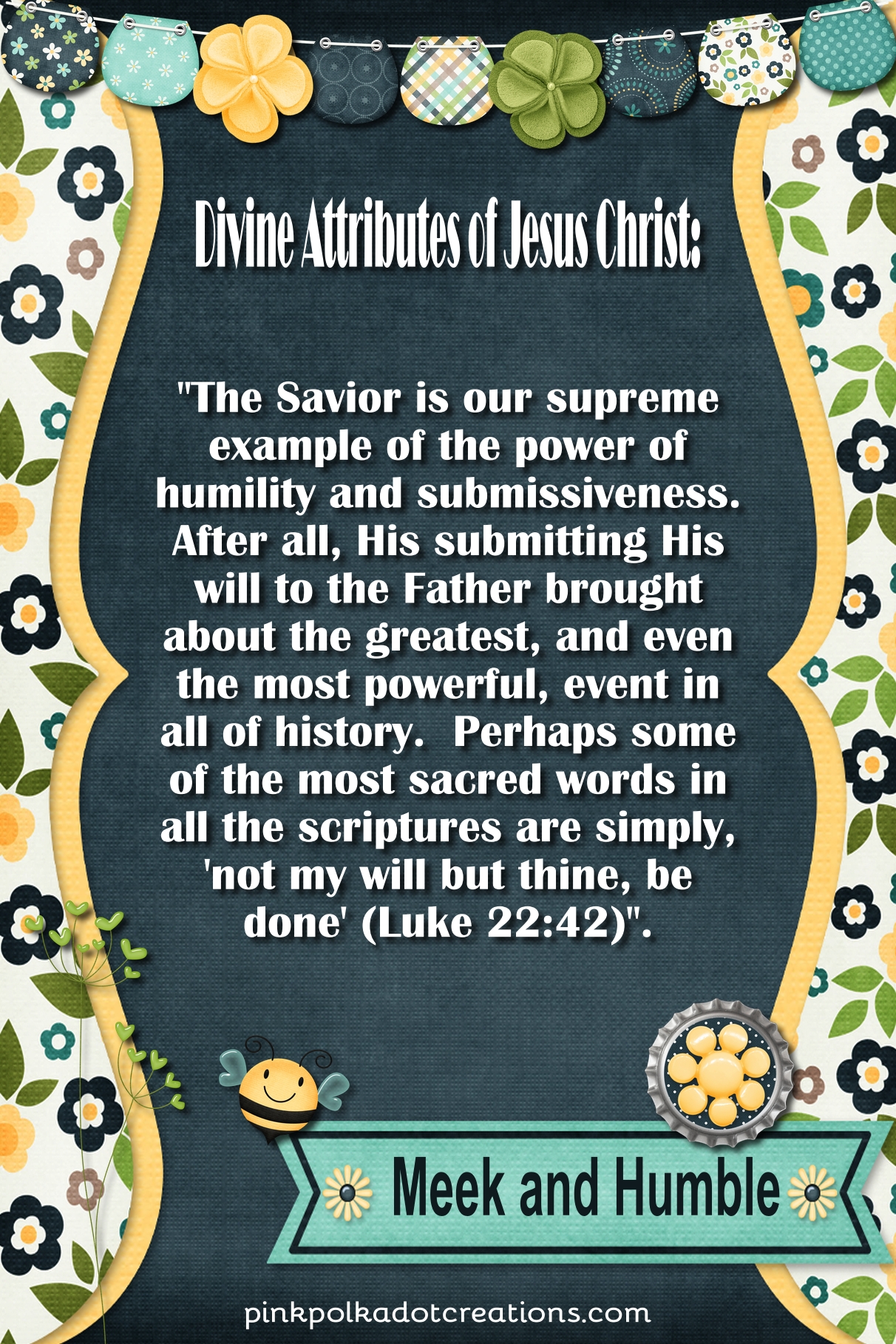 Continue reading