I made these snowman cupcakes yesterday with a cute way to package them. But today I am going to show you how I made them…
I found this cupcake mix at the grocery store and I decided that I wanted to try them.  I made the cupcakes according to the directions, except I added applesauce instead of the oil. (a weight watchers tip that I use all of the time!)  These cupcakes have a filling in the middle like a "Twinkie" and they are really pretty good, and they come in chocolate also!  This box makes 12 cupcakes, which was perfect for what I wanted.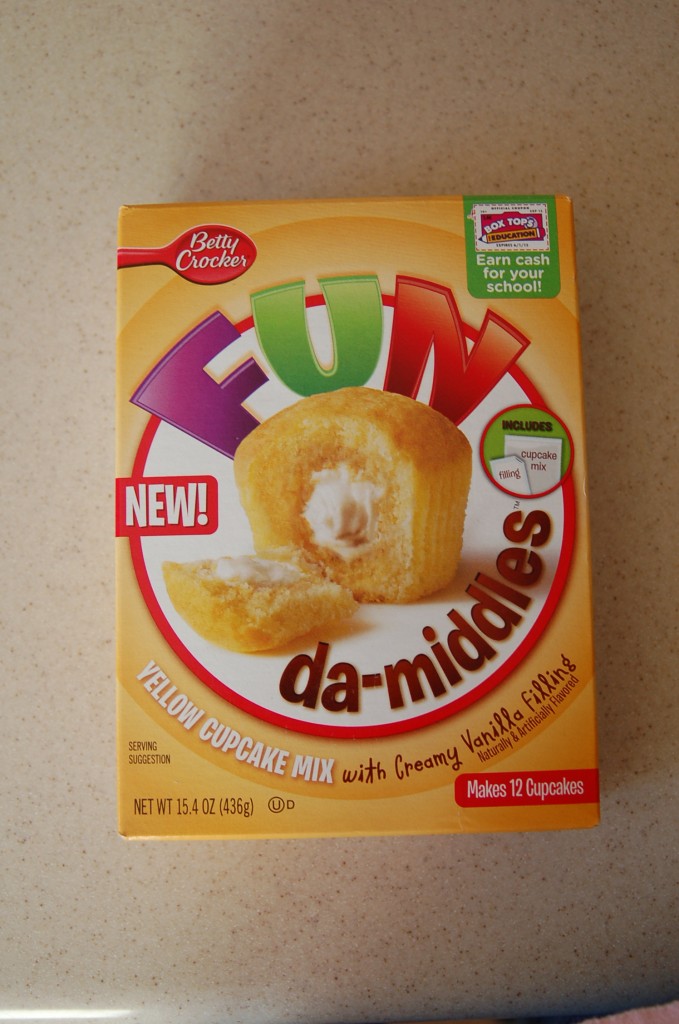 After the cupcakes cooled I frosted them using this super duper idea I found on pinterest! You really need to take a look at this, because it is AMAZING!  The Mind-Blowing Cake Decorating Tip: how to have mess-free icing bags!  If you hate decorating with icing because of all the mess and clean up then this idea will totally change your way of thinking!
Mind-Blowing Cake Decorating Tip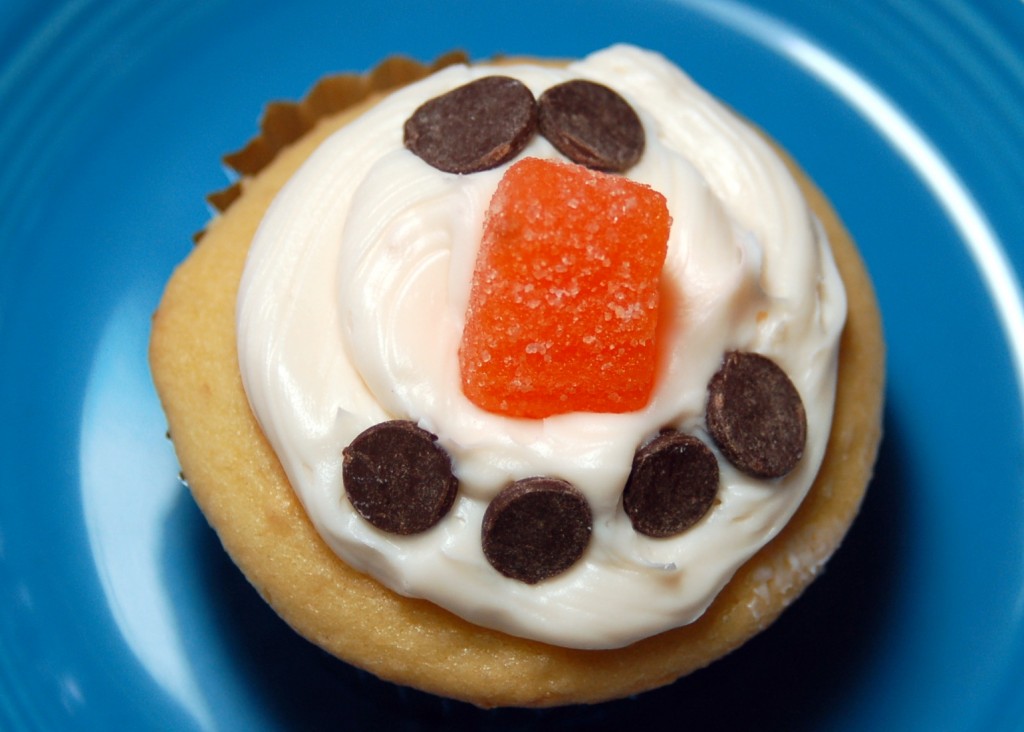 After I frosted the cupcakes I used orange slices for the nose, (Cut in half) and chocolate chips for the mouth and eyes.  I was going to dip the cupcakes in edible white glitter before putting the faces on, but I totally spaced it.  But they are really cute with the glitter!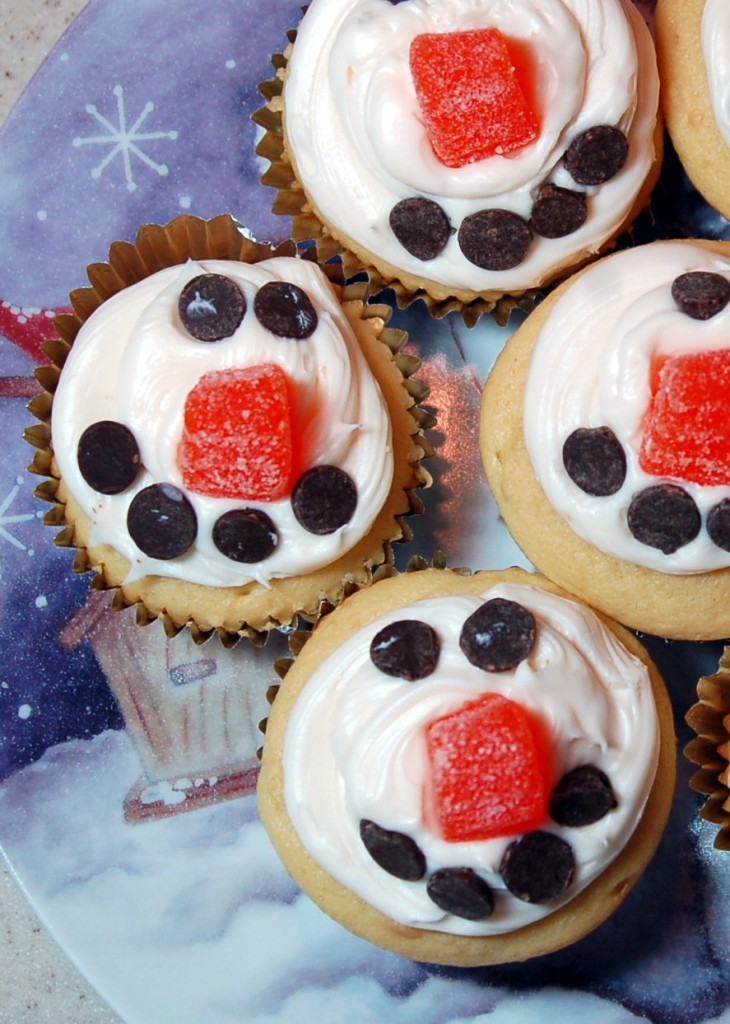 Here is my little family of snow people!
Look at how yummy these cupcakes are with the filling in the middle!
Then I put them in a clear 9 oz plastic cup and into a cellophane bag and tied them up.  They are fun for a  little gift to give to your friends, teachers, neighbors, or perhaps even for yourself!  You need a treat every now and again, right?