I got some Chinese take out boxes at a Gygi's a while back and they are perfect for putting a treat or small gift in.  You can find them at most party supply stores, restaurant supply, craft store or even your favorite Chinese Restaurant! I love that they are a perfect size for cookies, cupcakes, jewelry, treats like candy, popcorn, or nuts!  So I decided that I needed to make a heart to put on the front of them to give away for Valentines Day!  Here is my version of the love birds!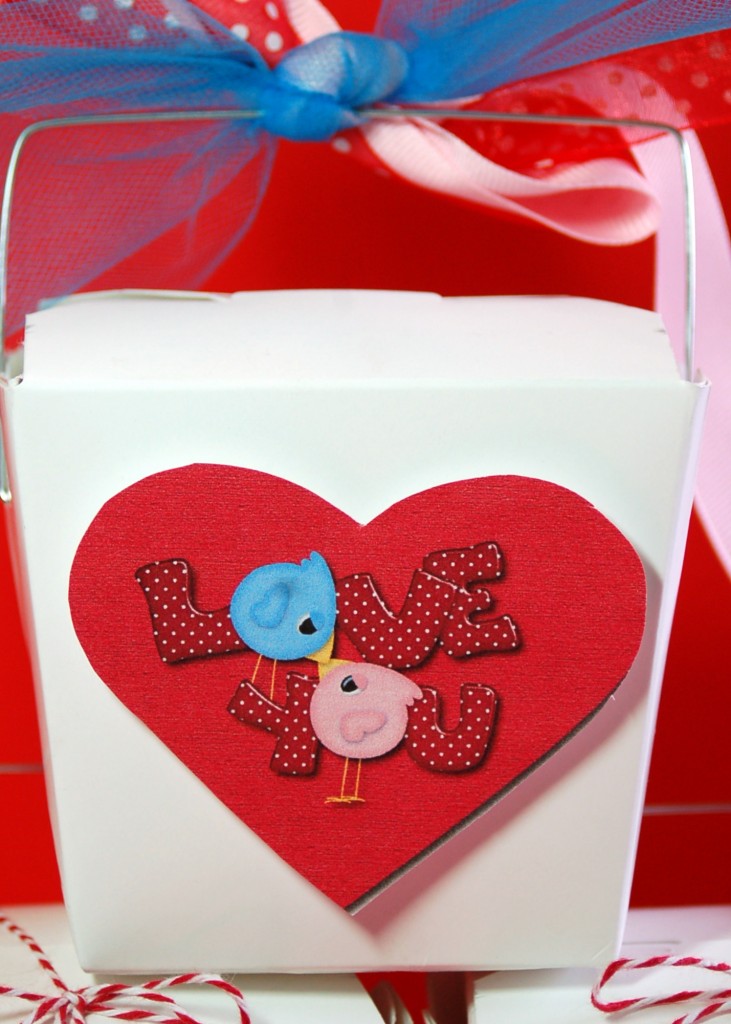 I made three different styles and they look cute with ribbon tied on the handle or wrapped around the box with bakers twine.  You can decorate as lavishly as you would like or keep it as simple as bakers twine!  I used pop dots on the back of the heart to give it a little bit of dimension, but you could also just glue it directly to the box.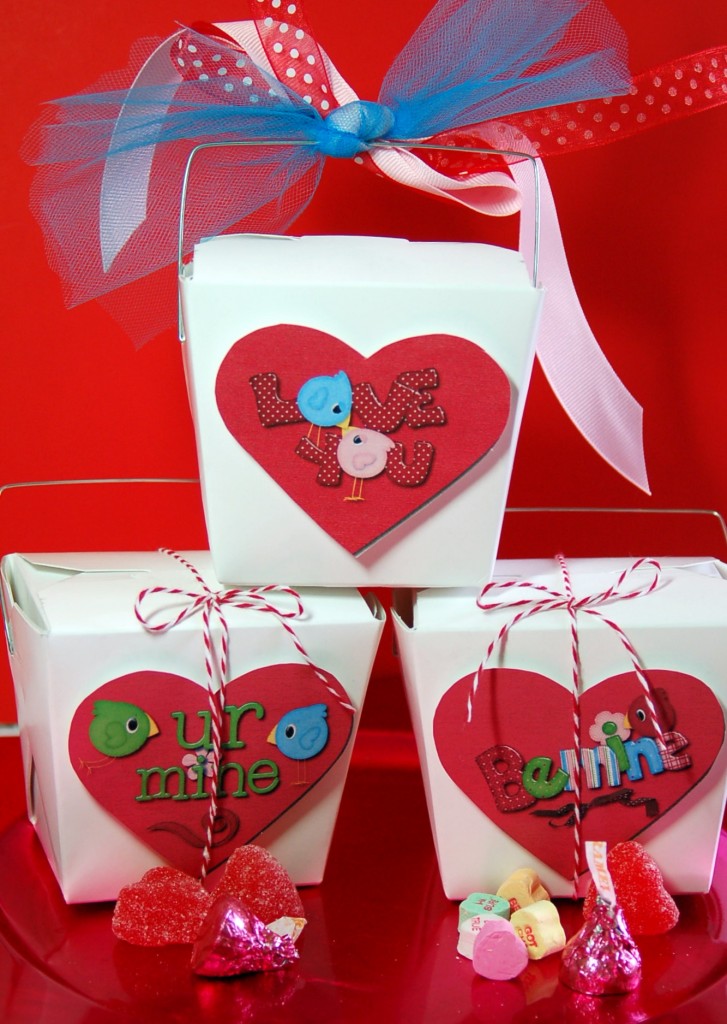 So does anyone want to make some Valentine Chinese Take Out Boxes?
To print, just right click and go to copy, open your favorite program like Word or Presentations, right click again and go to paste.  Then simply print.
I hope that you are all having a great Monday.
Thank you for stopping by today!