I have not done very much decorating for Thanksgiving, but I did make these darling Ruffled Thanksgiving Turkey Dishtowels to decorate my kitchen with!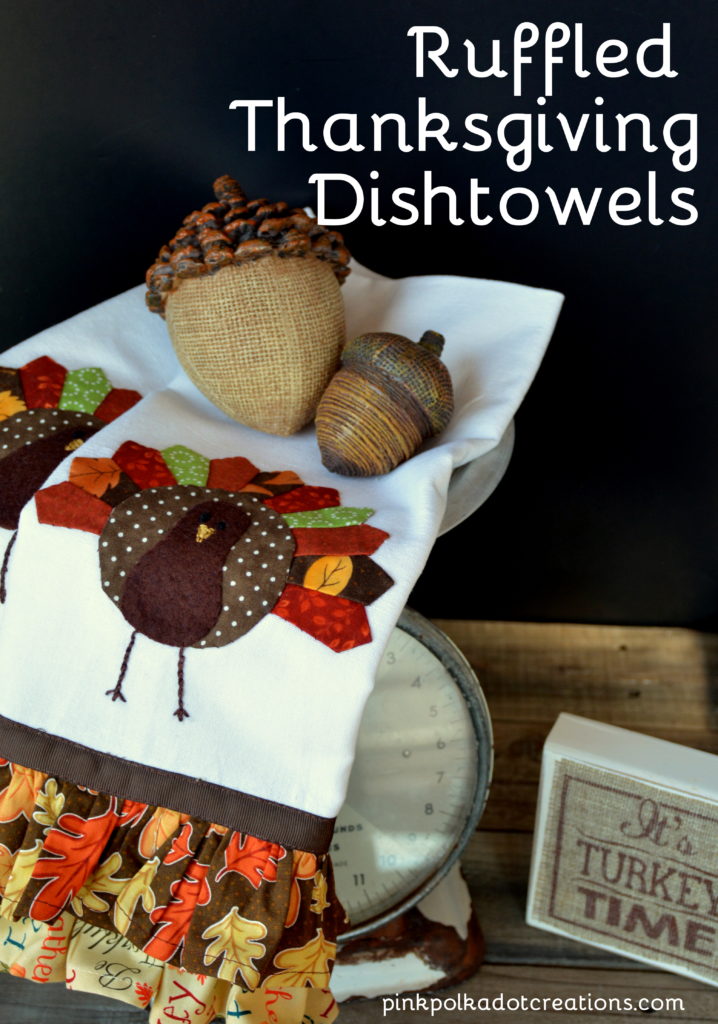 I found a free pattern at Just Sew in Highland, Utah. I already had most of the fabric, so it was a no-brainer!
I love to add a little of the holidays into my kitchen, because that is where I spend most of my time! Even if I am just passing through…they will bring a smile to my face!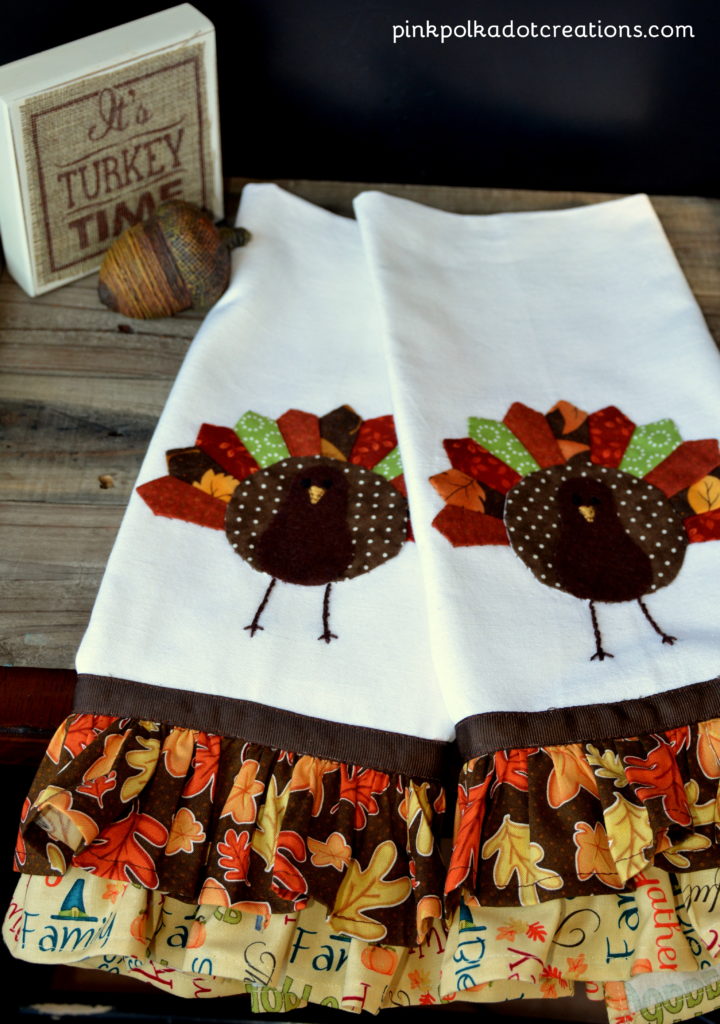 As I said, this was a free pattern, but if you would like to make your own Ruffled Thanksgiving Turkey dishtowels they are pretty simple to make. You have to know how to make a Dresden plate. The feathers for the turkey are a 2 inch Dresden blade piece. You will make 11 of them and sew them together. Then you simply need a 3″ circle for the body that you applique on top of the partial Dresden plate and a turkey head. I did the head out of felted wool.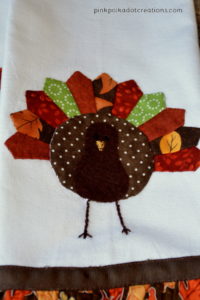 After everything is appliqued on, you can embroider legs, eyes and the beak.
The directions for making the ruffled dishtowels are simple. Cut your fabric 3 1/2 " wide x the width of the fabric. Cut off the selvages. Hem both short edges and on long edge of each strip. Gather the strip to fit the width of the towel.
Stitch the ruffles to the bottom of the towel, overlapping them so you can't see the upper edge of the bottom ruffle. Top-stitch twill tape or ribbon over the gathered edge of each ruffle to give it a finished look.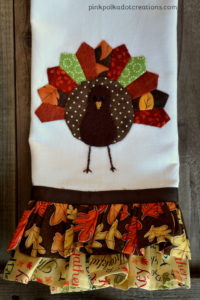 There you have it! A fun, easy way to bring a little bit of the Thanksgiving holiday into your kitchen!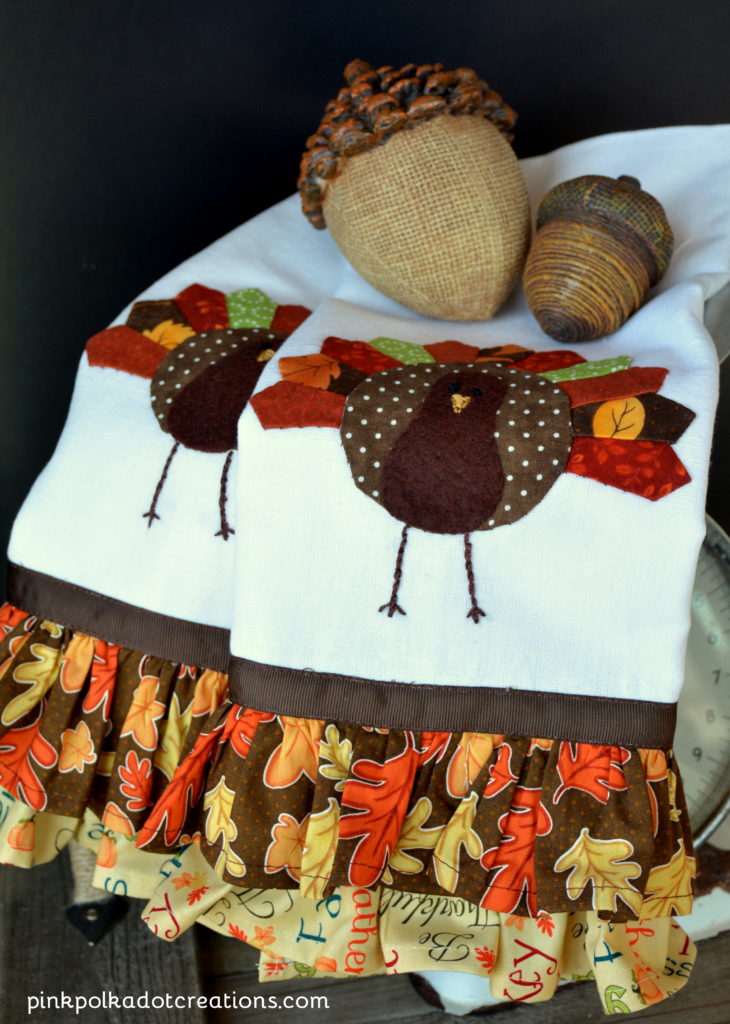 Do you need some of these Ruffled Thanksgiving Turkey Dishtowels in your kitchen for the holidays? You still have plenty of time to make some. They are quick and easy and oh so festive!
Are you hosting dinner at your house this year? These would be a fun decoration or they would make the perfect hostess gift to whomever is hosting your dinner!
Thanks for Visiting. Hope you have a Thankful Heart Today!
If you liked these ruffled dishtowels, you also might enjoy some for Christmas!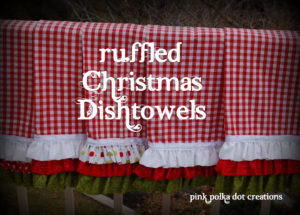 Ruffled Christmas Dishtowels and Dishcloths
or