I am excited today, to show you a really fun, easy way to decorate your windows for the holidays. This project is not only easy and inexpensive, but it is a great way to add some Christmas decor to your windows that looks festive not only from inside of your house but the outside as well! It is super easy to do and I had almost everything I needed already at home! Bonus!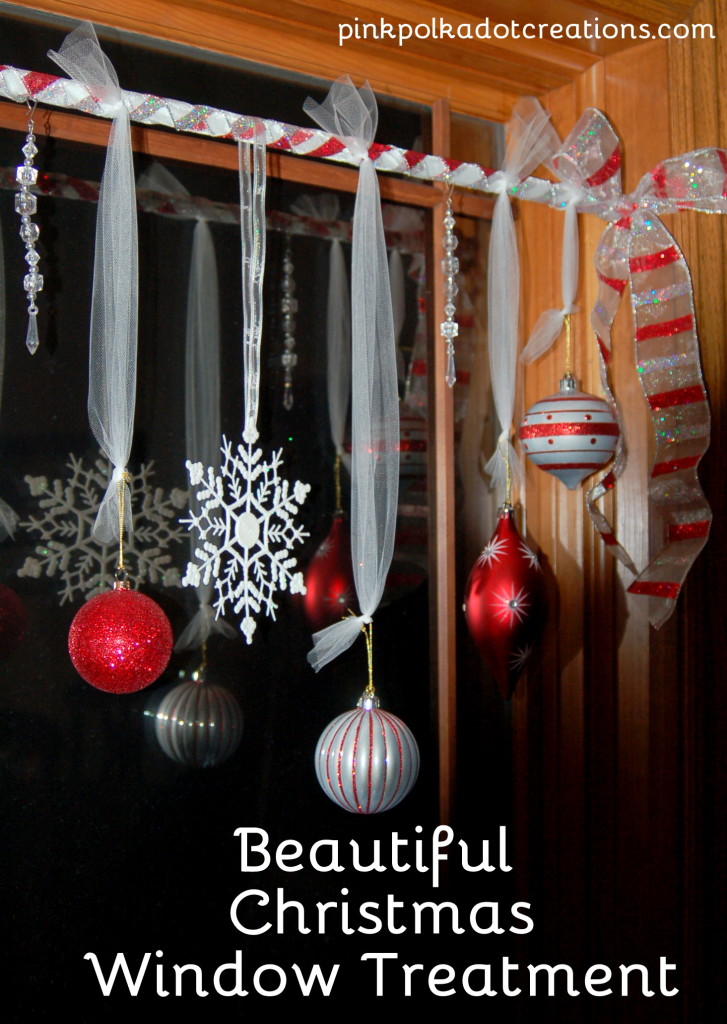 So does anyone want to make your own Christmas Window Treatments?
Here is what you need to get started: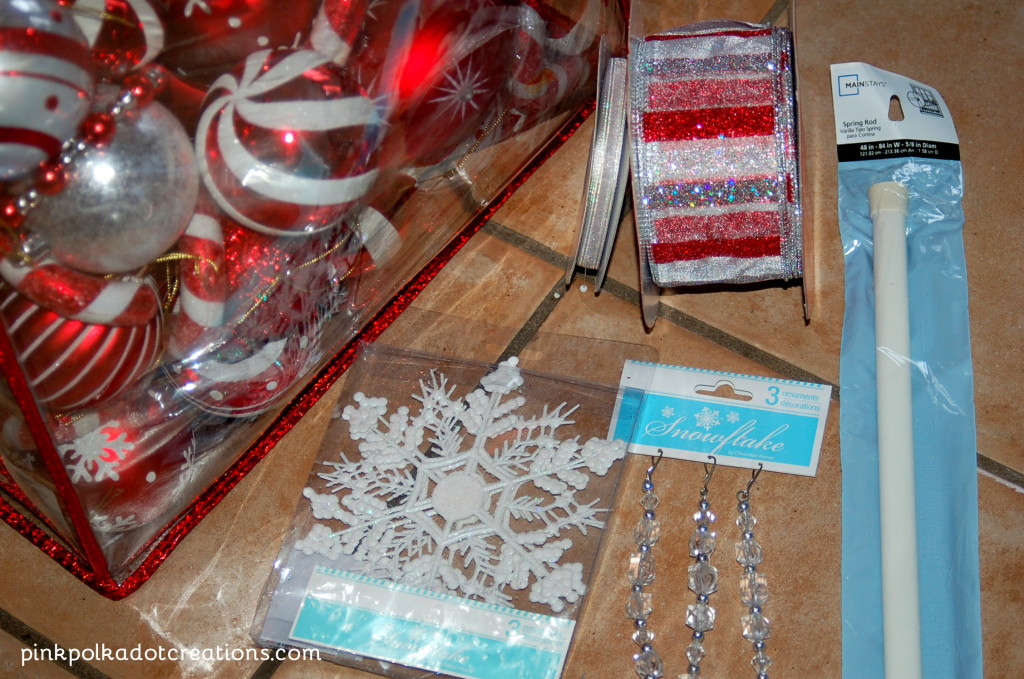 You will need a spring rod curtain rod, that fits the inside measurement of the window(s) that you want to decorate, ribbon, ornaments, snowflakes and jeweled icicles. I got these snowflakes and jeweled icicles at the dollar store! Of course you can choose whatever embellishments that you would like to use. I think that a homespun window treatment would be darling also. (I forgot to take a picture of the tulle that I used to tie the ornaments onto the rod with. You could also use ribbon or strips of fabric for this.)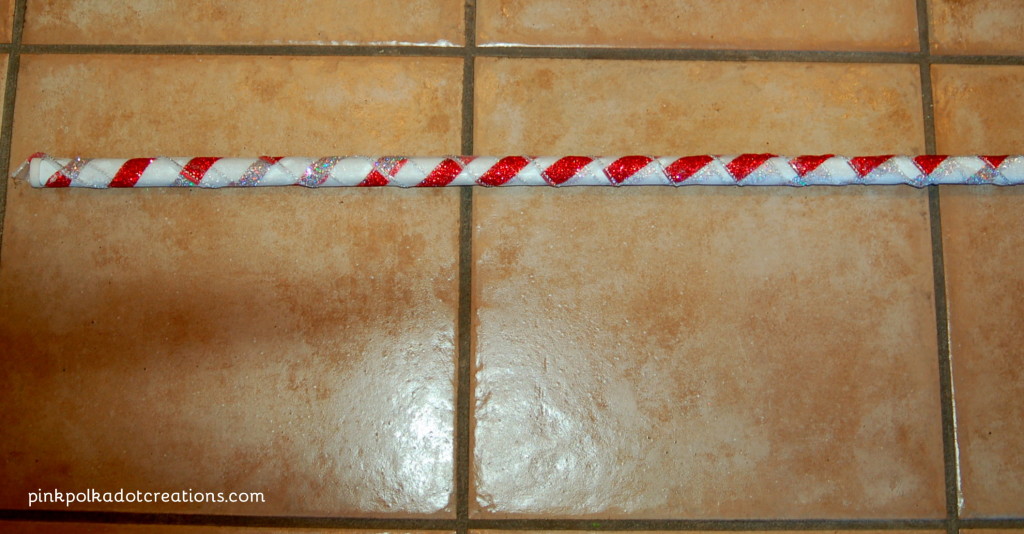 Begin by wrapping your rod all the way across with a ribbon. Then put it on the window that you are going to decorate . I put it at eye level to work with. It is easier to hang the ornaments with the rod already up.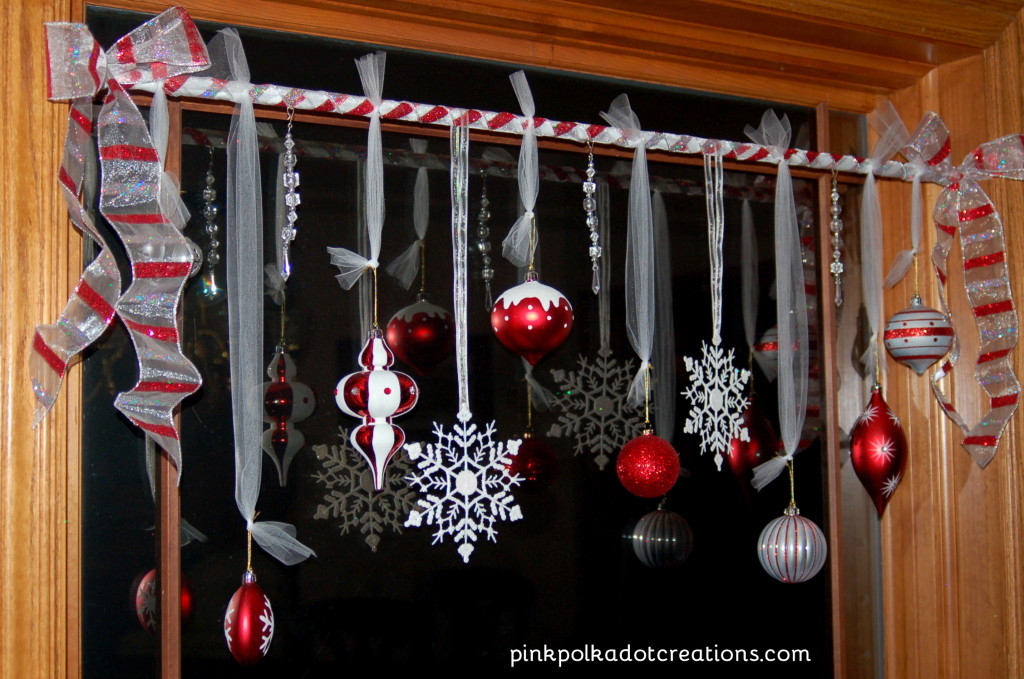 Then just start tying all of the ornaments, snowflakes, icicles, bells, whatever you want, at different heights all the way across the rod. I just tied a knot in the tulle to tie it onto the rod. Trim your tulle and tie a big bow in each corner. Stand back and admire!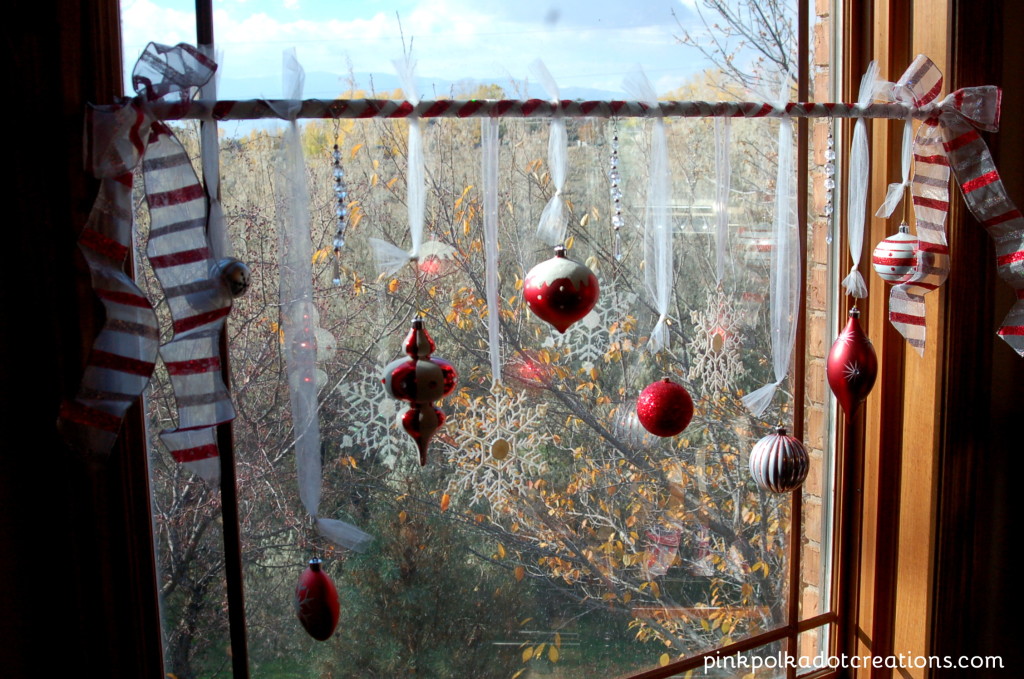 This project was a little bit tricky to photograph because of all the back lighting from the window. But it looks just as cute in the daytime as it does at night! If you have outlets nearby your windows, you could also add a string of lights to this!
So are you ready now to go and make your windows festive for the holidays?

Have a Beautiful Day! Love Ya!
You can also Keep in touch…Like on Facebook and Pinterest!