I love the smell of fabric softener especially on my sheet and towels, so when I saw this idea here I decided that I really wanted to try this out!  It is a very simple, inexpensive way to make your own fabric softener and it only has 3 ingredients!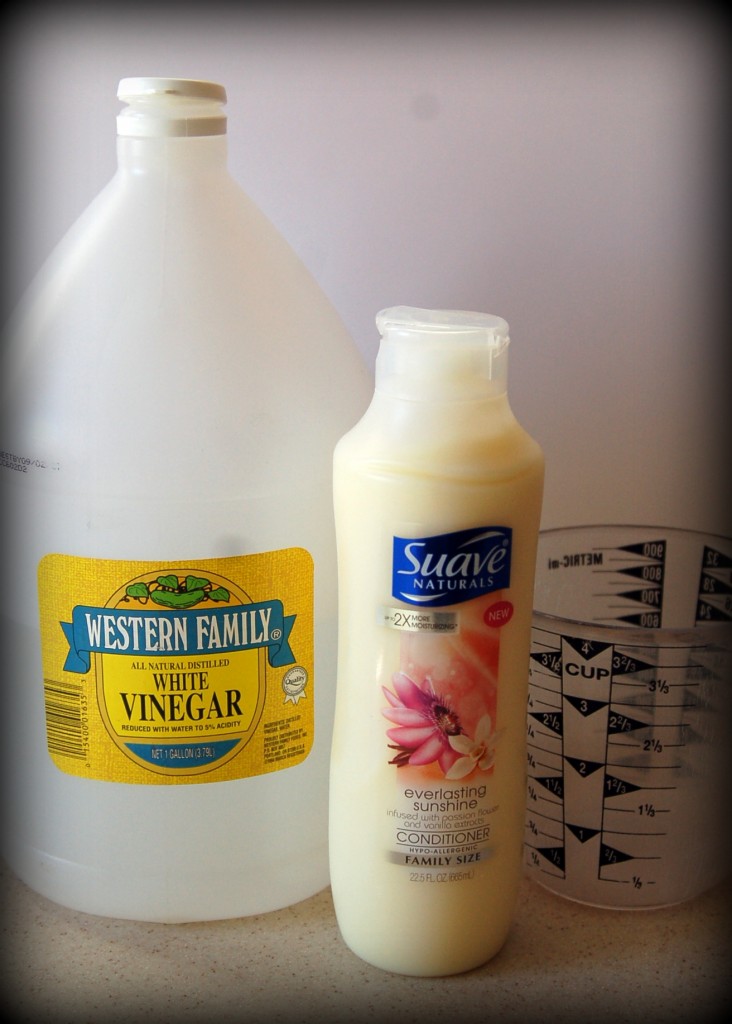 Recipe:
6 cups HOT water
3 cups white vinegar
2 cups Hair Conditioner (I used Suave, but you can use any that you like the smell of)    Whisk the hot water and conditioner together.  Make sure that the conditioner is completely mixed with the water and there are no clumps.  I just did mine in this empty ice cream bucket.  You might have to stir for a couple of minutes to get all the lumps out.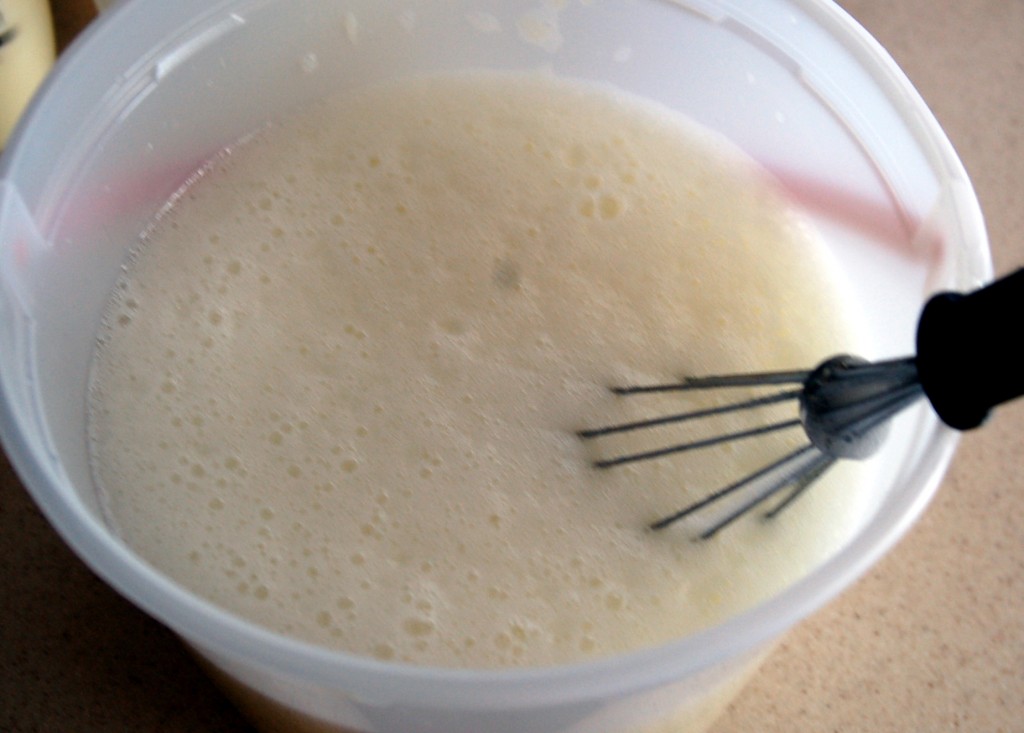 Add Vinegar and mix well (I read that the vinegar is the actual softener- the conditioner I think is just for scent.  Vinegar also helps with static sling).  I put mine in an  big empty Downy bottle and you use it just like you would any liquid fabric softener!  This makes quite a large batch, so if you do not have a big bottle or container to pour it into, you may only want to make half a batch.
I like how inexpensive this was to make.  You need to pick a conditioner with a lot of scent if you are a smell freak like me.  This particular scent is not a real strong one, so next time I make it I will go for a different scent.  But as far as the fabric softener goes, it works like a charm and it is so much cheaper to make your own!