The weather here in Utah has been unseasonably warm, while I know the people in the East are buried in snow…It is crazy! But our warm weather has gotten the spring bug in me. I have been out working in my yard, I cut off all my raspberry plants and raked all the leaves and junk out of my garden. I still need to trim all my old perennials and get the fertilizer going! But I am enjoying this beautiful weather to work in.
This year, I did not put out any Valentines decorations, so I am ready to get the spring/Easter stuff out already! I went to the American Crafts scrapbook sale with my friend, Sharee, and we got some really fun papers, so I just had to make something with it! This is what I came up with!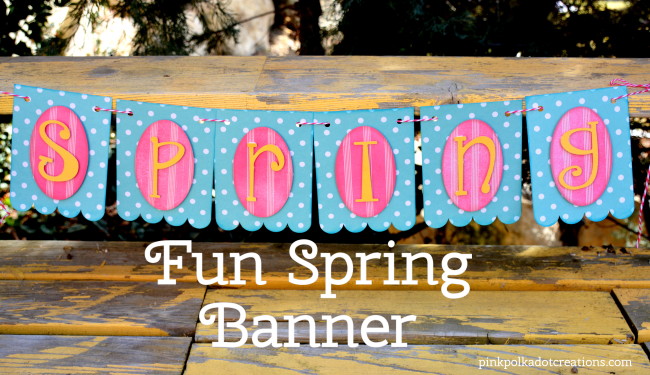 I love these wonderful spring colors! They are just so bright and pretty that they make me smile!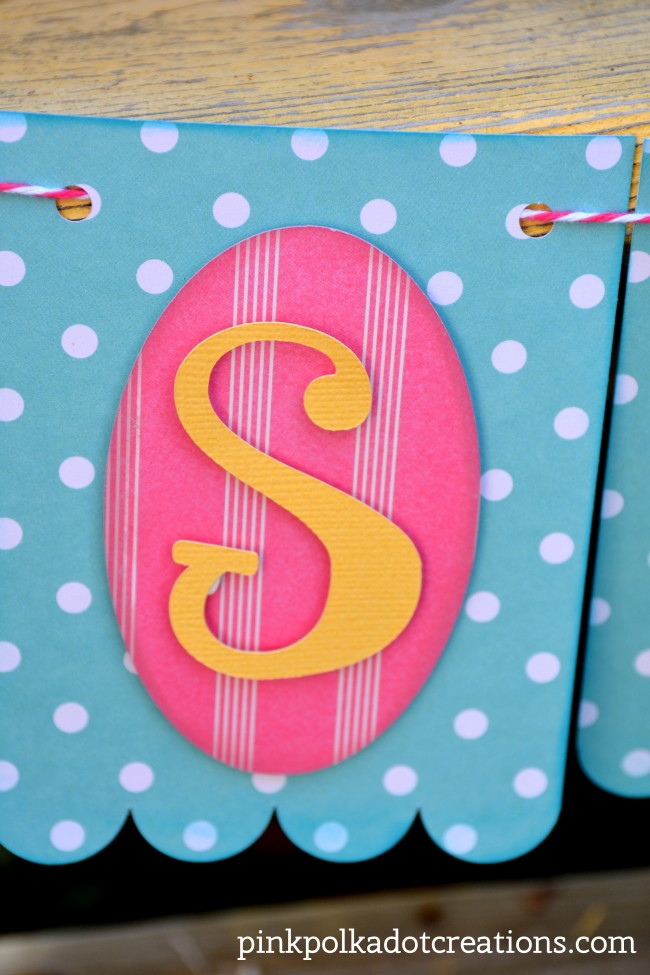 Here is a close up of the papers! Do they make your heart sing too?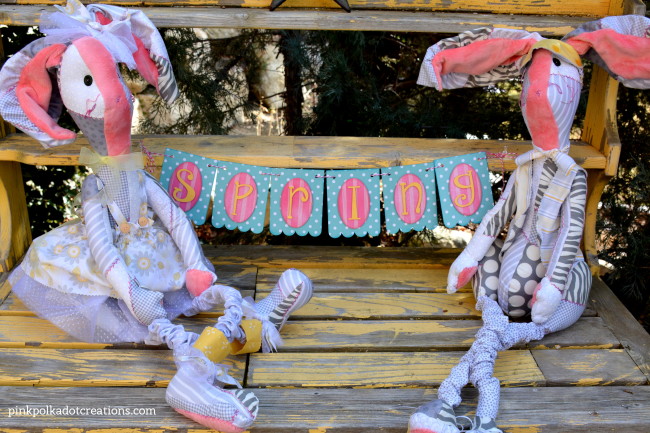 Here is my banner with my cute little bunny friends: "Prissy and Pete"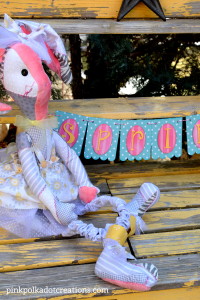 So do you want to make your own "Spring Banner"? They are so easy and I have included the pattern for you, so all you have to do is find some fun scrapbook paper and start cutting!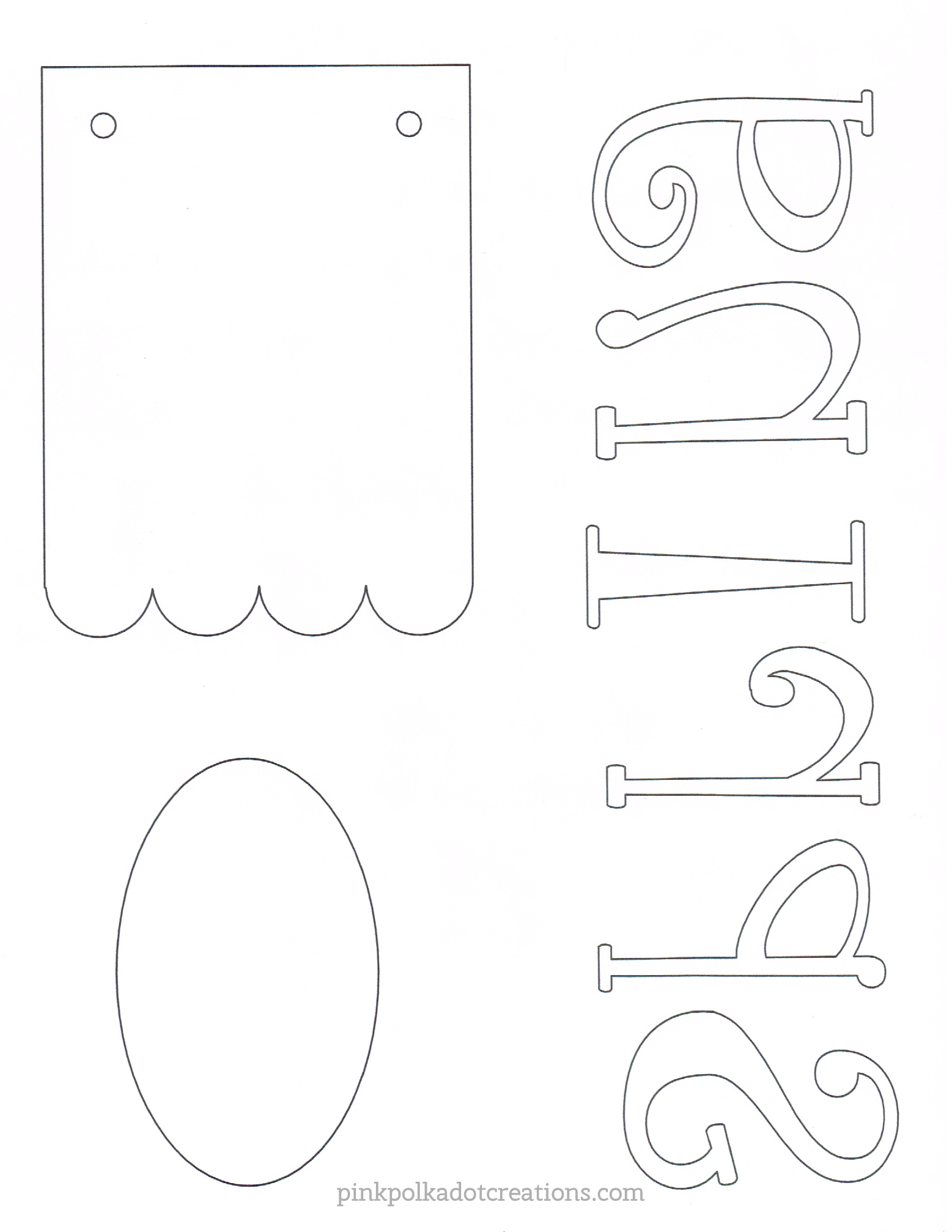 To save this as a jpeg image, right click over image and go to "save image as" then save in a folder. You can then print your patterns. This is formatted to an 8.5 x 11″ page.
Or here is the PDF download: spring banner. The font that I used for this lettering is called Janda Quirkygirl. I designed this pattern on my Silhoutte machine, but you can just cut out your own without a machine.
You will need 3 different colors and patterns of paper. To make your banner, cut out 6 of the scalloped banners and punch the holes in the top. I also inked all of the edges. Then cut 6 of the ovals and ink those edges. For the letters, you can cut out the ones that I have here. I reversed the letters so you can just cut your paper from the backside. You could also use stickers or you could cut your own letters if you have a cutting machine. I used pop dots on each layer including the letters. String together with bakers twine or ribbon, and you are done.
This spring banner looks fun in my cupboard, but if I would have been thinking, I would have made the pink the background and the blue the ovals, oh well…I still love it! This would also be fun for any holiday, party or celebration that you might be having, just change up the colors and the sentiment.
So now you have is a fun little spring project to do this weekend! :)
(as if you need more to do this weekend, right?)
Hope you have a Great Weekend! Thanks for Visiting.