Yesterday I promised that I would give you the perfect thing to end your Valentines Countdown, so here it is!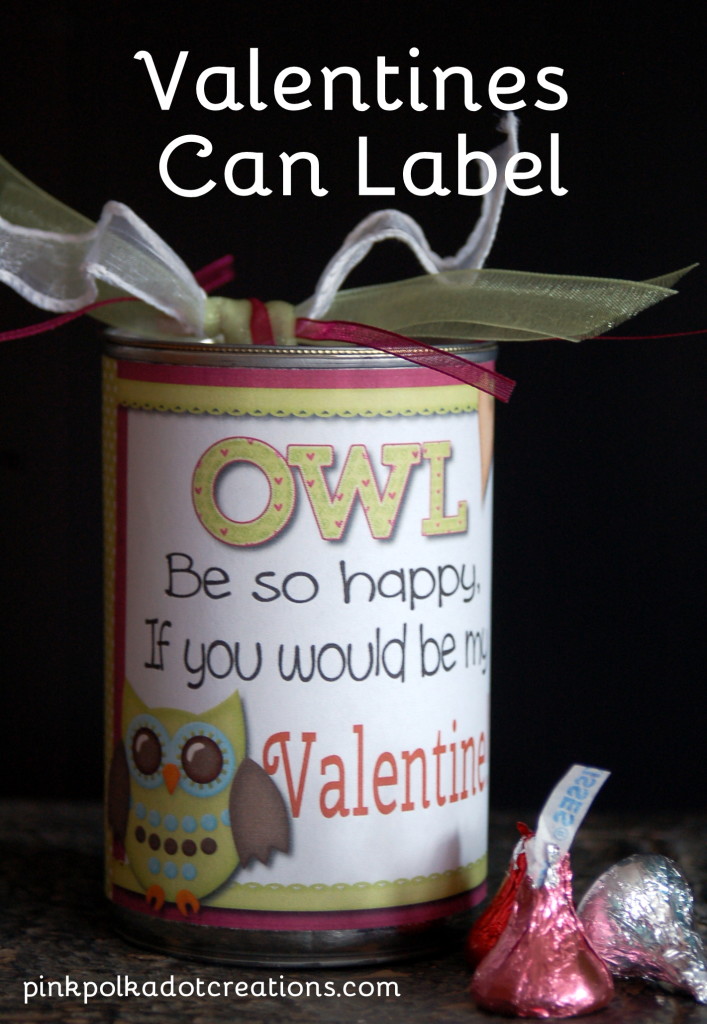 A Valentines Soup Can!
What Valentine wouldn't love receiving this on Valentines Day filled with his or her favorite goodies, trinkets or love letters etc?
You can customize these to each individual person.
You simply open a 10 3/4 oz pop top can of soup either with a side can opener like this: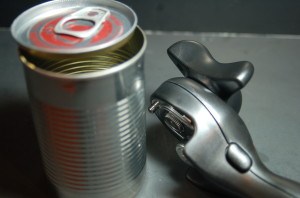 Or cut the bottom out with a regular can opener. Empty contents out and wash and dry can thoroughly. Fill the can with any goodies that you like and then hot glue the top back on. (or the bottom, depending on which can opener you use)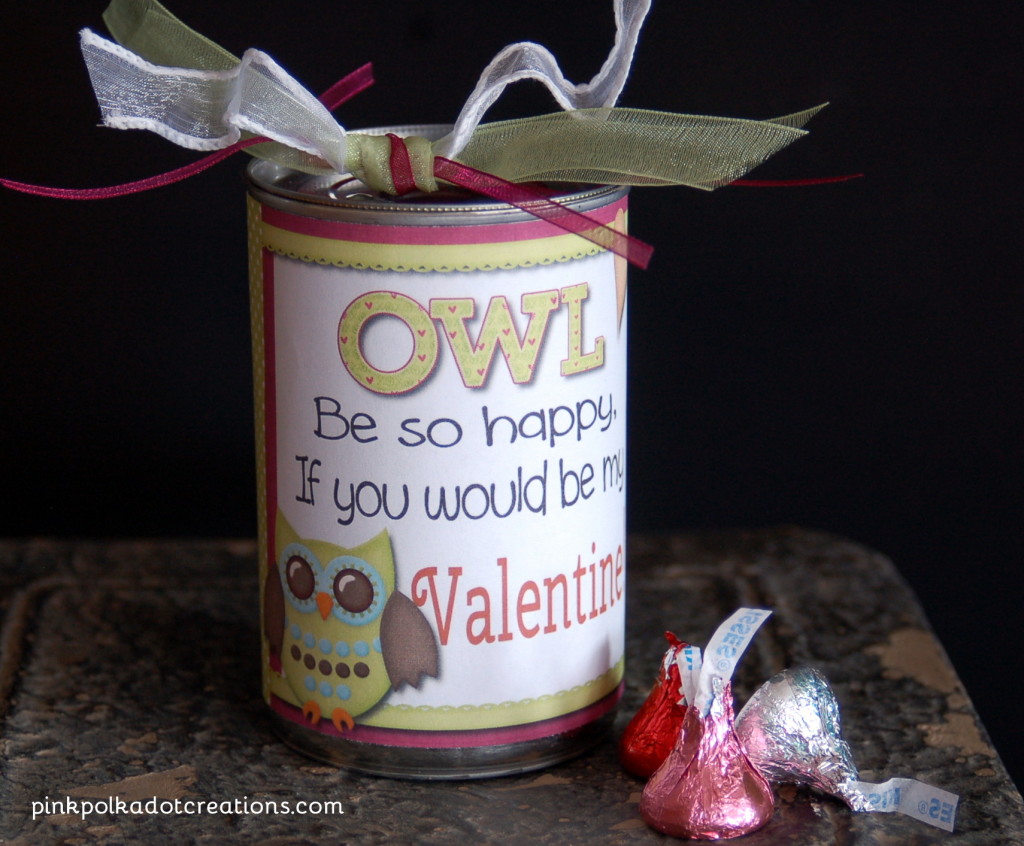 Print the label and tape it around the can.
Very carefully tie some ribbons on the pull tab, without lifting it enough to pop it open!
Here are the labels. They are fomatted to 8.5 x 11, so you can just print them yourself. I print mine on regular paper because it will wrap around the can better than card stock paper will.
To print, just right click over image and go to "save image as" then save in a folder. Or you can right click over image and go to "copy image" then open your favorite program like Word or Presentations and right click again and go to "paste". Make sure that your image takes up the whole page across so that they will fit the can.
If you are using a larger can you will need to resize the image to fit your cans.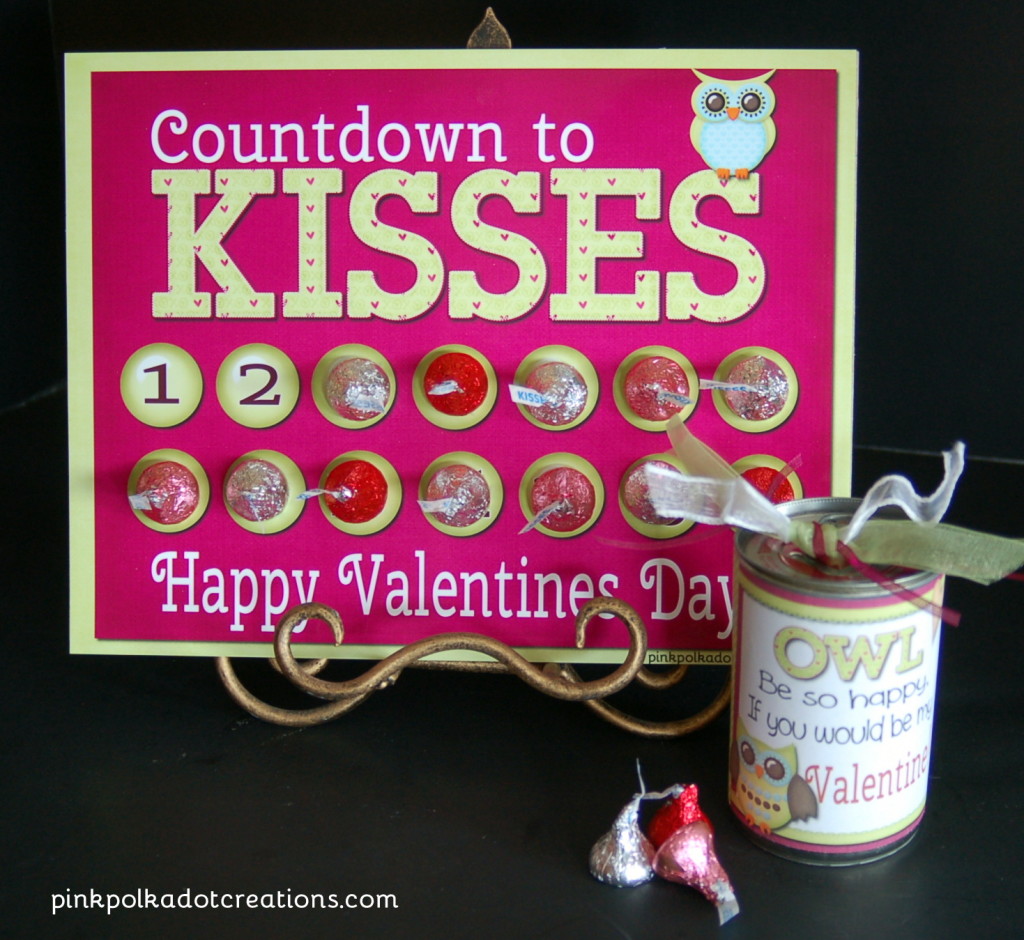 So there you go for a perfect way to end your countdown and to show your little Valentines how much they mean to you! So start saving your soup cans so that you will have enough for Valentines Day!
I hope that you are all having a great day.
Why don't you show yourself a little love today and do one thing that you love to do, but you never take the time to do it! :)
Thanks for visiting. Love Ya!
Keep in touch…Like on Facebook and Pinterest
PS. I have been having a lot of trouble with my shop. If any of you would like to order anything, please e-mail me directly at rita@pinkpolkadotcreations.com