This post brought to you by Arby's. All opinions are 100% mine.
KING'S HAWAIIAN sandwiches are BACK and now available at Arby's (for a limited time)!
I was given a gift card to go try out one of the Arby's King's Hawaiian sandwiches. So I chose the King's Hawaiian Roast Beef sandwich and I have to say that this is one of my personal all-time favorite sandwiches that they have! I love the simplicity of the roast beef that is piled high along with the sweetness of the King's Hawaiian bun! YUM!
They also have the King's Hawaiian Roast Beef and Swiss Sandwich which is piled high with roast beef, topped with swiss cheese, crunchy pickles and creamy dijon spread.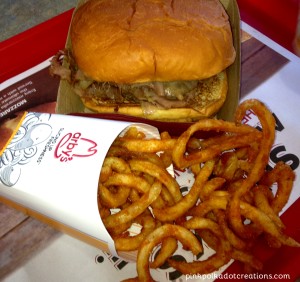 Beef and KING'S HAWAIIAN Roast Beef & Swiss!
One bite of this delicious new flavor combination and you'll be in heaven. Just because you live on the mainland doesn't mean you can't get a taste of Hawaii!
This time of the year when all of our schedules are so busy and hectic, it is nice to be able to go and get a sandwich that is made hot to order and taste fresh. I added some of those yummy curly fries and a diet coke and I was good to go again! :)
Be sure to head to your local Arby's as soon as you can to experience the KING'S HAWAIIAN sandwiches! They are only available for a limited time!
Even better, grab a friend and make it a lunch date!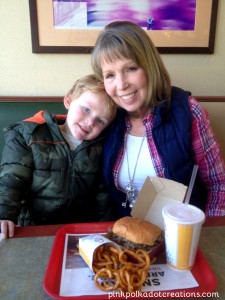 Did you know that you can follow @Arby's on Twitter?
Has anyone else tried the new King's Hawaiian Sandwiches yet? If so, which one was your favorite? Leave a comment and let's see which of these two sandwiches is everyone's favorite!
I hope you have a great day and can spend it with someone you love!