I went shopping the other day at a little specialty grocery store called, Meiers Meats & Fine Foods, in Highland, Utah. They always have such fun little treats, cookies, breads, and cute gift ideas…as well as wonderful meats!
I picked up a bag of mini cinnamon chips and just could not wait to try them out in some cookies! You can buy cinnamon chips at most groceries stores in the baking aisle by the chocolate chips.
I tried these out on my husband, who was skeptical at first, and then ended up loving them. Then I tried them out on a granddaughter that thinks there in nothing better than a Snickerdoodle cookie and she also was hooked on these!
This recipe is from On Sugar Mountain and it has the addition of cornstarch, which she says will keep your cookies soft and fresh for a longer time. I don't know if that is true because these cookies did not last long enough to find out! :)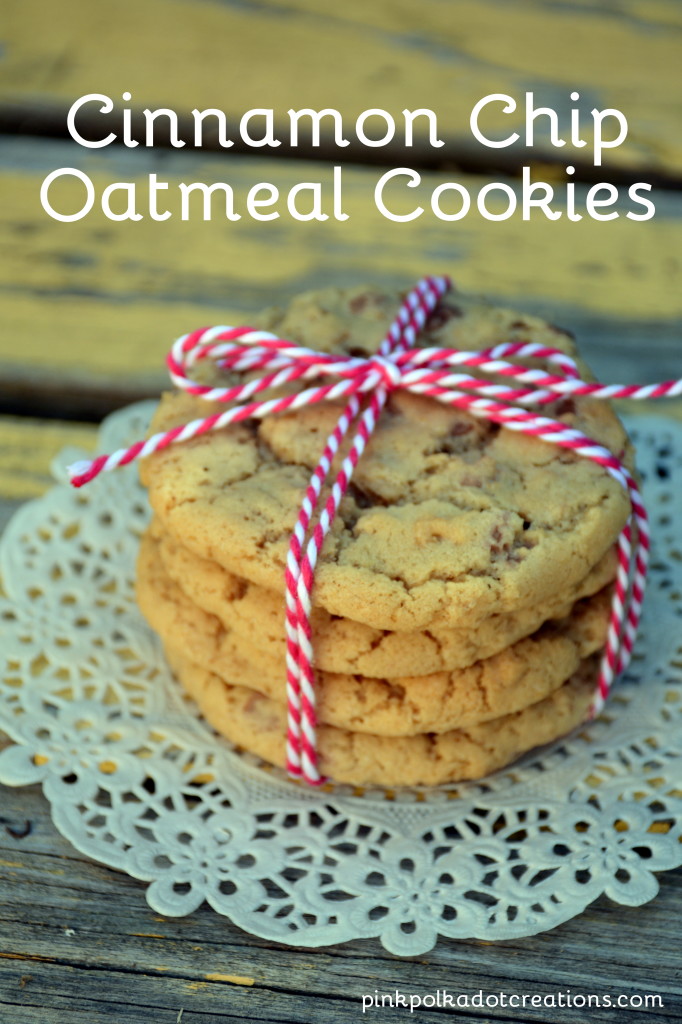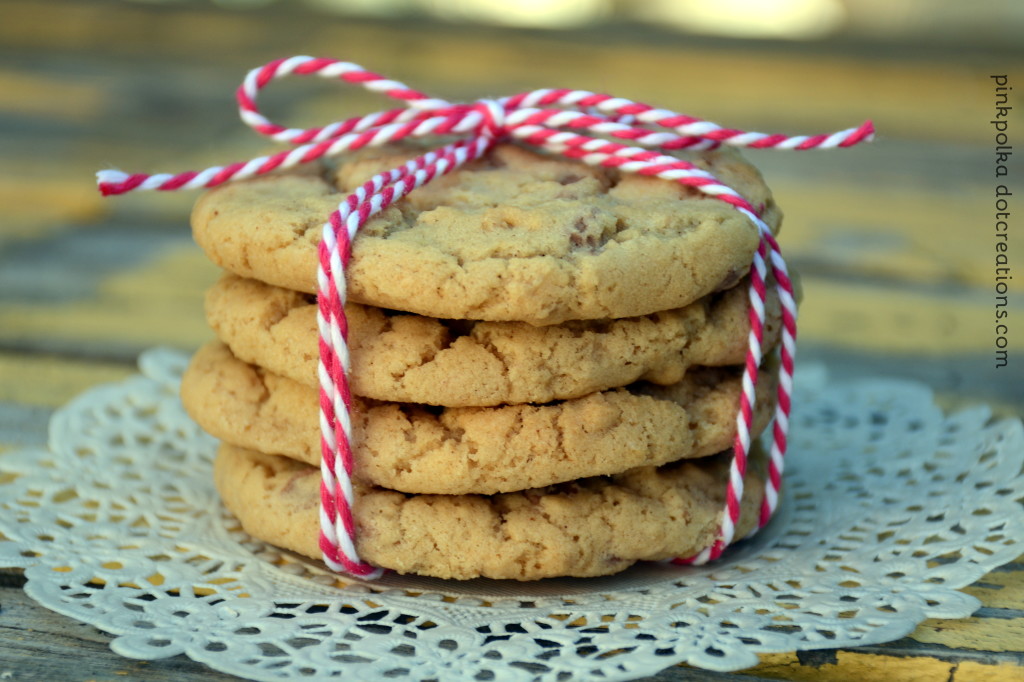 Cinnamon Chip Oatmeal Cookies
2015-03-26 20:01:45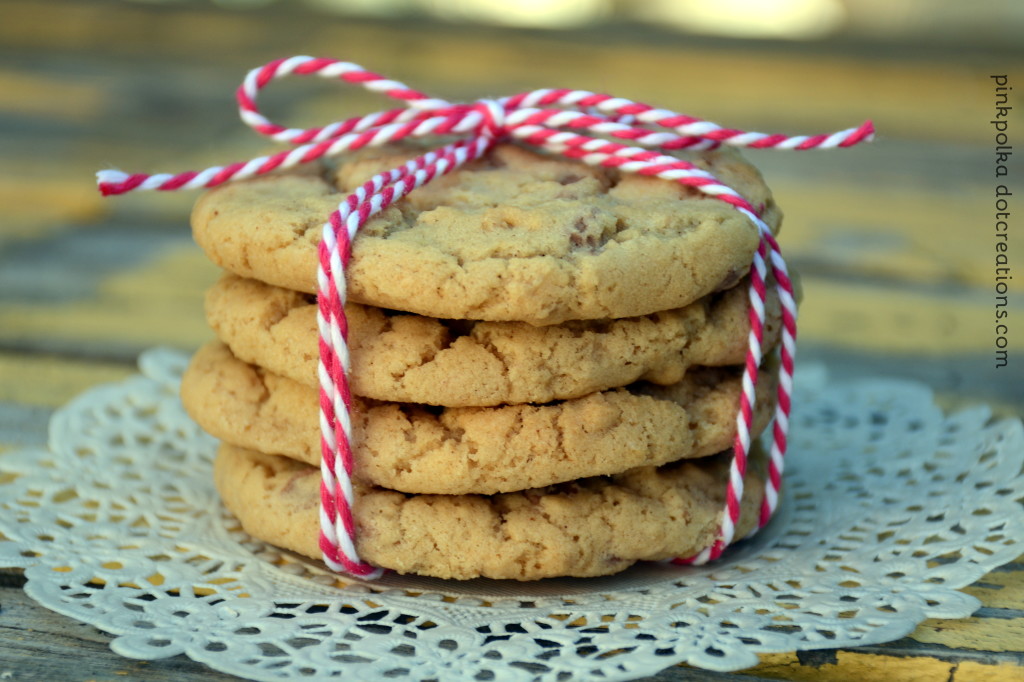 Serves 24
A delicious chewy, cinnamon chip oatmeal cookie. They make a great after-school treat or late night snack! The addition of cornstarch keeps these cookies soft and chewy.
Nutrition Facts
Amount Per Serving
Calories 114
Calories from Fat 39
Trans Fat 0g
Polyunsaturated Fat 0g
Monounsaturated Fat 1g
Total Carbohydrates 17g
6%
Sugars 9g
Protein 2g
* Percent Daily Values are based on a 2,000 calorie diet. Your Daily Values may be higher or lower depending on your calorie needs.
Ingredients
1 1/4 cups flour
3/4 cups oats
1 teaspoon baking soda
2 teaspoons cornstarch
3/4 teaspoon salt
1/4 teaspoon ground cinnamon
1/2 cup butter, softened
1/2 cup brown sugar, packed
1/2 cup granulated sugar
1 egg
1/2 teaspoon vanilla
3/4 cup cinnamon chips (I used mini chips)
Instructions
1. Preheat oven to 350 degrees F. and line cookie sheets with parchment paper. In a medium bowl, combine flour, oats, baking soda, cornstarch, salt and cinnamon.
2. In the bowl of your stand mixer (or a large bowl) beat butter and both sugars for 3-5 minutes until light and fluffy. Beat in the egg and vanilla until well incorporated, then slowly mix in flour mixture until dough comes together. Fold in cinnamon chips.
3. Scoop out rounded tablespoons of dough and place at least 2 inches apart on prepared cookie sheets. Bake for 10-12 minutes or until edges are just beginning to brown, then remove from oven and let cool for 5 minutes on cookie sheet before removing to wire rack to cool completely.
Pink Polka Dot Creations http://pinkpolkadotcreations.com/
These are perfect for an after school snack or a late night snack! :) They are soft and chewy with just the right amount of cinnamon! These would be perfect for an Easter Picnic!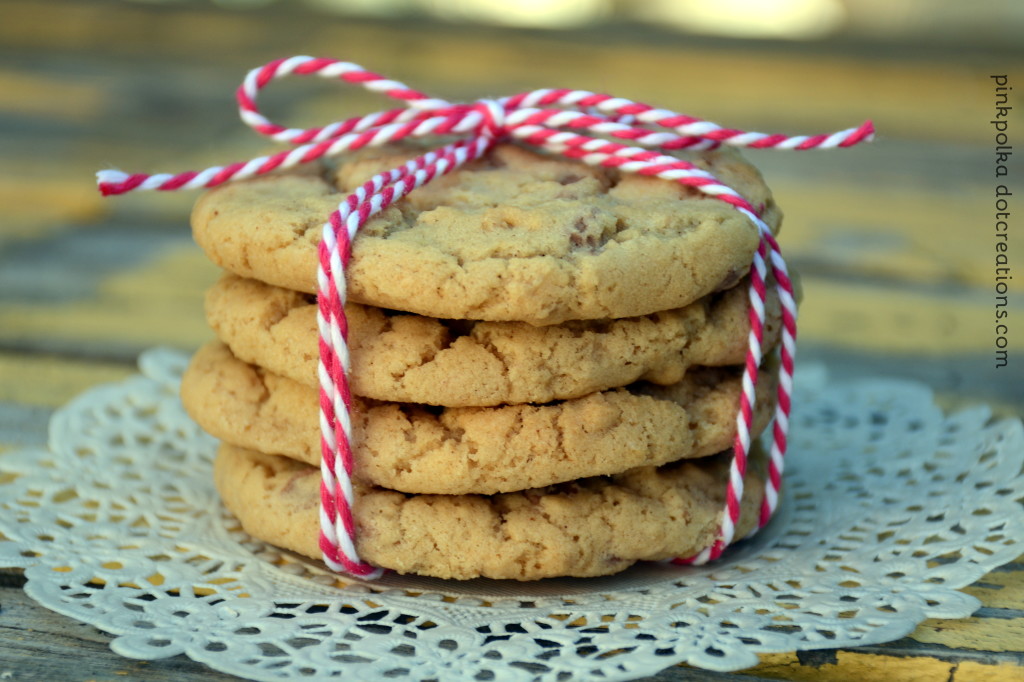 Try these out on your family this weekend…it may just become one of your favorites too!
I hope that you have a great weekend. We are going to be doing our Easter Party/dinner this weekend because we have some that are going to be out of town next weekend. So you know what I'll be doing…getting ready for our annual Easter Egg hunt and dinner! Wish me luck!
Thanks for Visiting today…have a great weekend whatever you are doing and hopefully you will get to do it with those that you love!