Today is the first day of school here in our area and even though all of my kids are grown and out of the house, it is still a holiday!  It was a tradition for me to call my sister on the first day of school every year and wish her a Happy Mother's Day, because we had decided year's ago that the first day back to school should be the "unofficial" Mother's Day!  You know that I am just kidding…kind of!
To help get all the grand kids off on a good start I made them all  back-to-school boxes!  Even though some of them are not in school yet, I couldn't leave anyone out!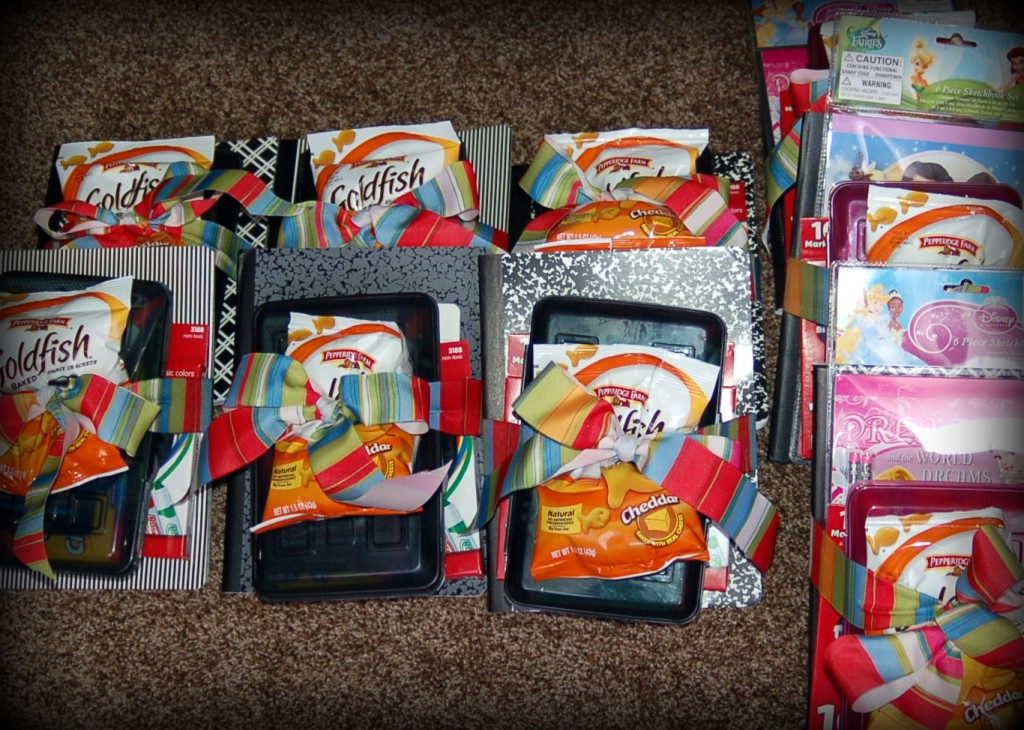 I included crayons, colored pencils, bottled glue, glue stick, pencils, scissors, markers, notebook and goldfish for a snack!  In the older boy boxes I wanted to be a really cool grandma, so I included a pack of Pokemon cards, so they could do a little trading with their friends! :)  ( I had to call one of the moms to find out where to even buy them, because I am so out of the loop!)  The boys of course loved them and so I really was a cool grandma…well sort of.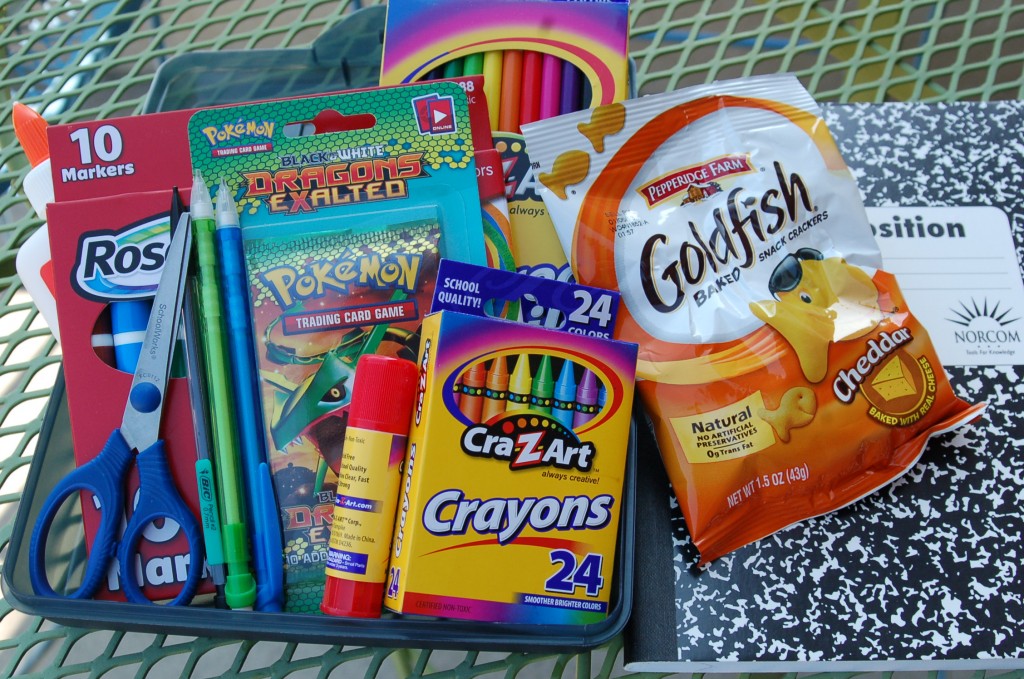 In the girl boxes they got the same things, but they got a lipstick pen, and a princess school pack, so I even scored with the girls!  It was a good day.
So to all of you moms out there if today is the first day of school, or if it is coming up soon, I hope that you will take a few minutes to celebrate this "unofficial" holiday!
Happy Mothers Day!