Well, I don't know about you, but I had a very productive weekend. I was able to get all the Christmas put away and I went to town on cleaning my house! I got my steam cleaner going and I got everything sparkling clean! Well, at least the main living areas. :) I am still working on organizing my closet, I have been waiting for a jewelry organizer to come in the mail, and it came on Saturday, so now I can complete that little project! :)
One of the projects that we did during the holidays with a couple of the granddaughter was another "grandma sewing class". One of my granddaughter's kept asking me if I would do another sewing class, so we decided to do pillowcase doll dresses! The girls each got a "Fur-Real" monkey friend for Christmas, so we thought it would be fun to make some dresses for each of the dolls.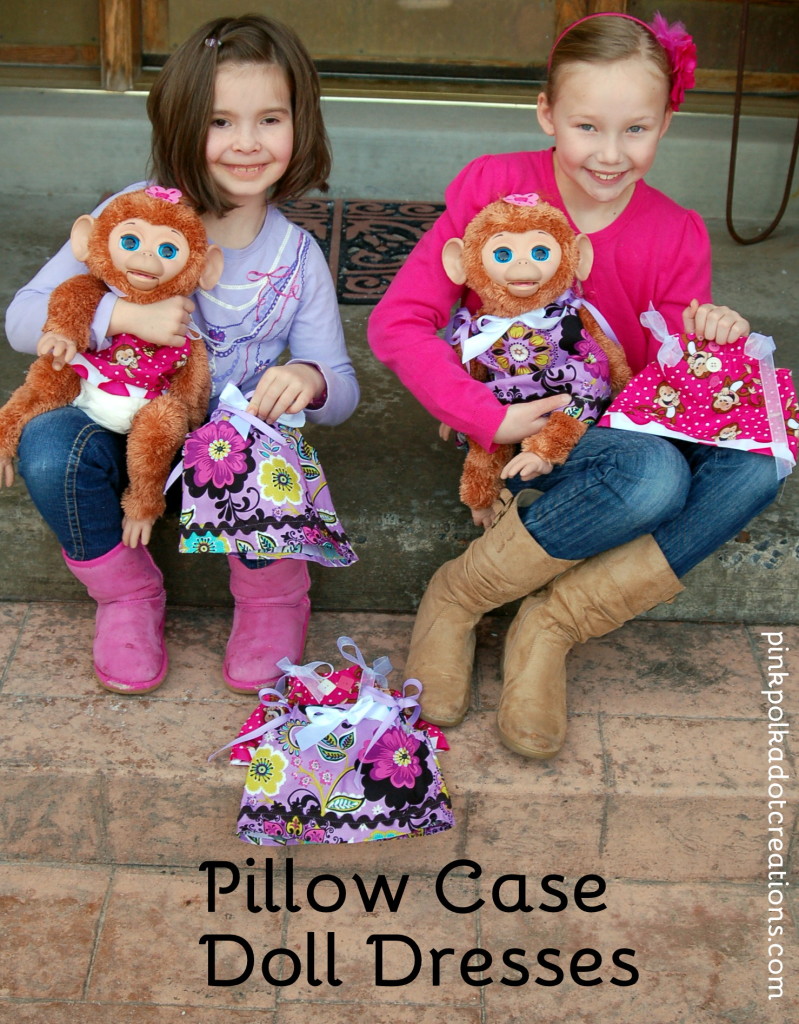 To make these dresses we just made a simple pillowcase the size of the dolls. We added a straight border to one, and just added a little length and a ric-rac border to the other one. We cut out the armholes and made a casing along the top to thread the ribbon through! Pretty simple. The girls got to sew with the serger and I did all of the top-stitching. They had a great time! One of my granddaughter's was not here, so the girls wanted to make her dresses too. We had enough fabric for a third dress but we ran out of time, so they made me promise that I would sew the third dress and give them to them on Sunday when they all came for dinner!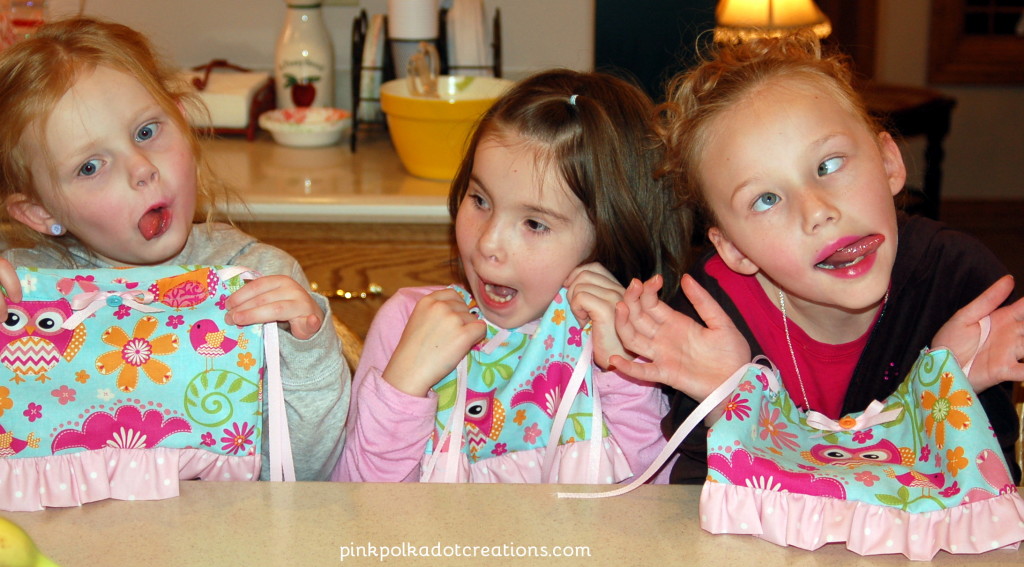 I really did not get a good picture of them with these dresses, so decided to use this silly picture. For some reason, we always have to take funny face pictures whenever we take pictures! Do your kids do that or is it just our weird family?
This third dress has a ruffle on the bottom and they were excited to now have 3 dresses for their little monkeys!
I think that these three girls are my little monkeys!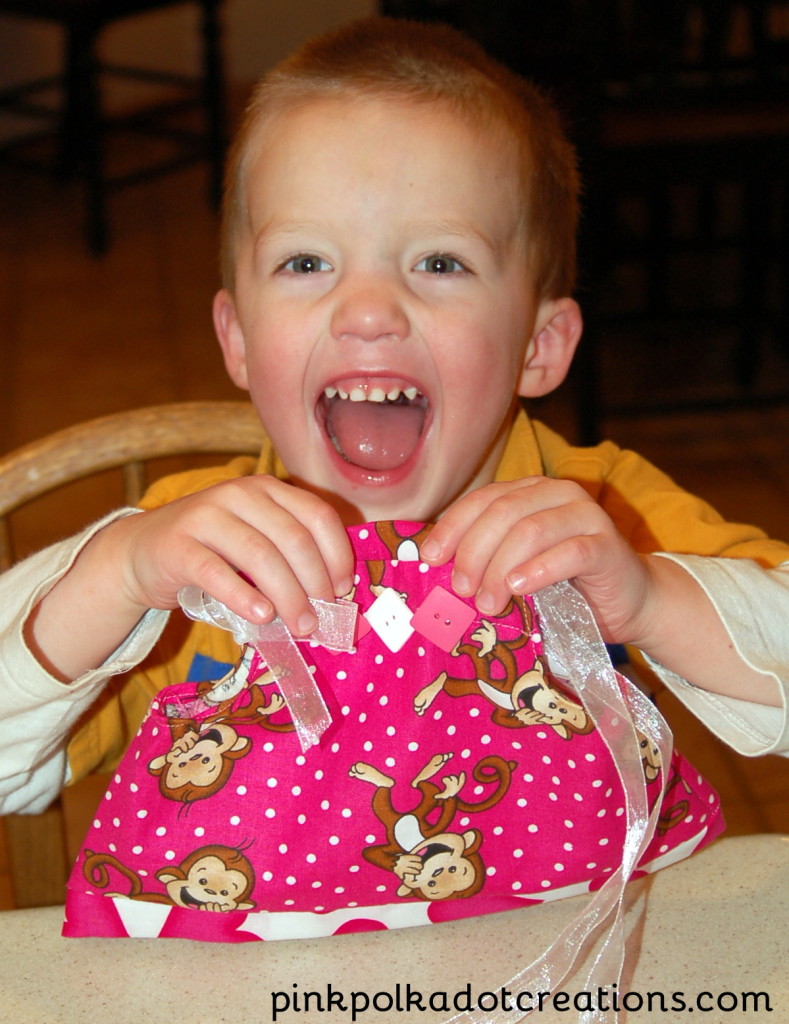 And not to be outdone…here is another one of my little monkeys!
Aren't kids the greatest! They just make me smile!
Hope you have a great Monday, thanks for visiting today! Love Ya!
Keep in touch…Like on Facebook and Pinterest
PS. I have been having a lot of trouble with my shop. If any of you would like to order anything, please e-mail me directly at rita@pinkpolkadotcreations.com