I made a Sock Monkey Strip Quilt and I think that it turned out pretty cute! I bought this quilt kit a couple of years ago and I am just now getting it put together. I only paid $25 dollars for the kit, at a yard sale and it included everything but the back fabric, which I got on sale for $10 at JoAnn's, so this was a killer deal of a quilt!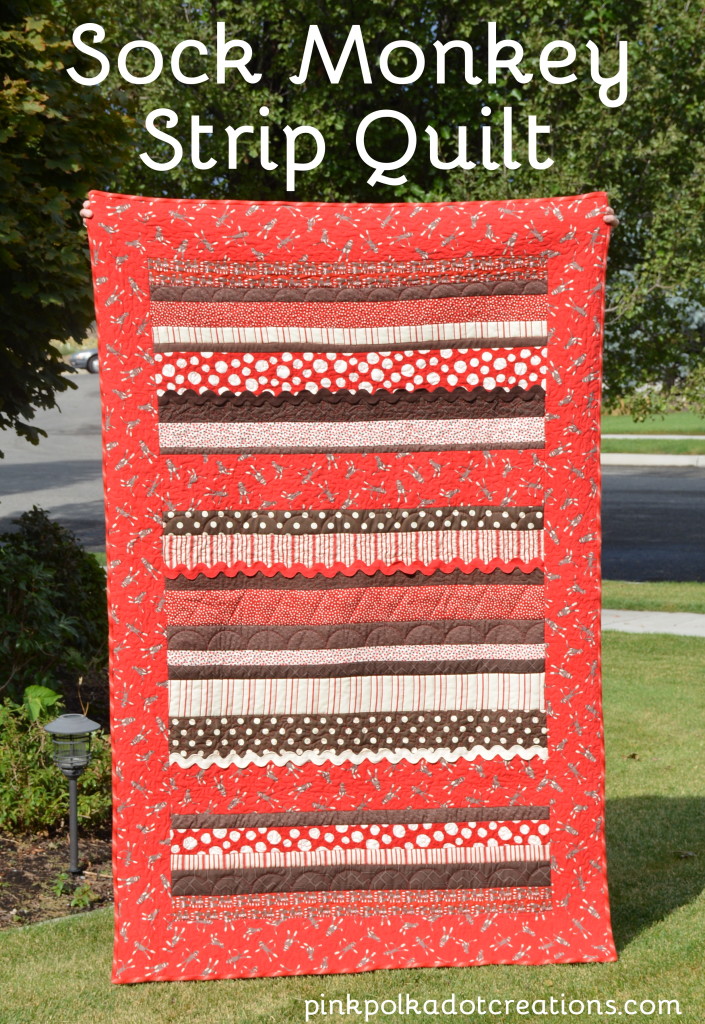 I love the sock monkey fabric so I made it the focal point by making those strips the widest and adding the border in that same fabric. I really did not have a pattern for this except the package said it was a strip quilt…so I got online and looked at a couple of examples and I learned to make your focal fabric the widest and your darkest fabrics the narrowest. Other than that you just cut strips the width of the fabric. I cut my fabric from 6 inch strips down to 1.5 inch strips. It was kind of fun to lay this out and put together. The wide ric-rac was included in the kit so I just spaced them out and sewed them on after I had completed the quilt top, but before adding the borders. You can make this quilt any length that you would like and can make it wider by adding borders.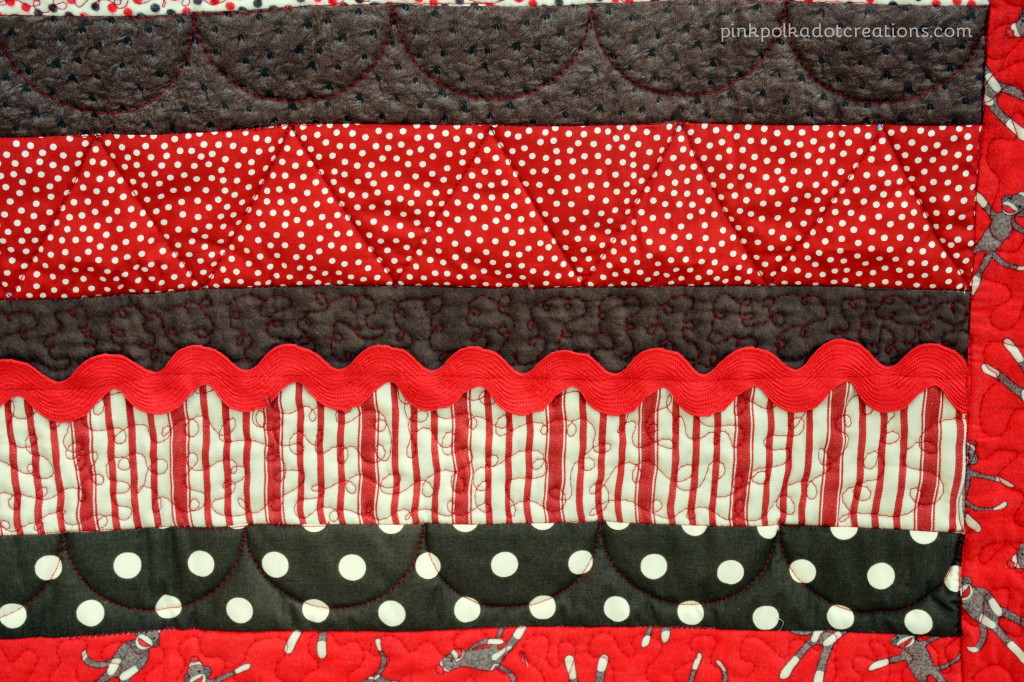 Here is a close-up of some of the fabrics and the quilting that I did!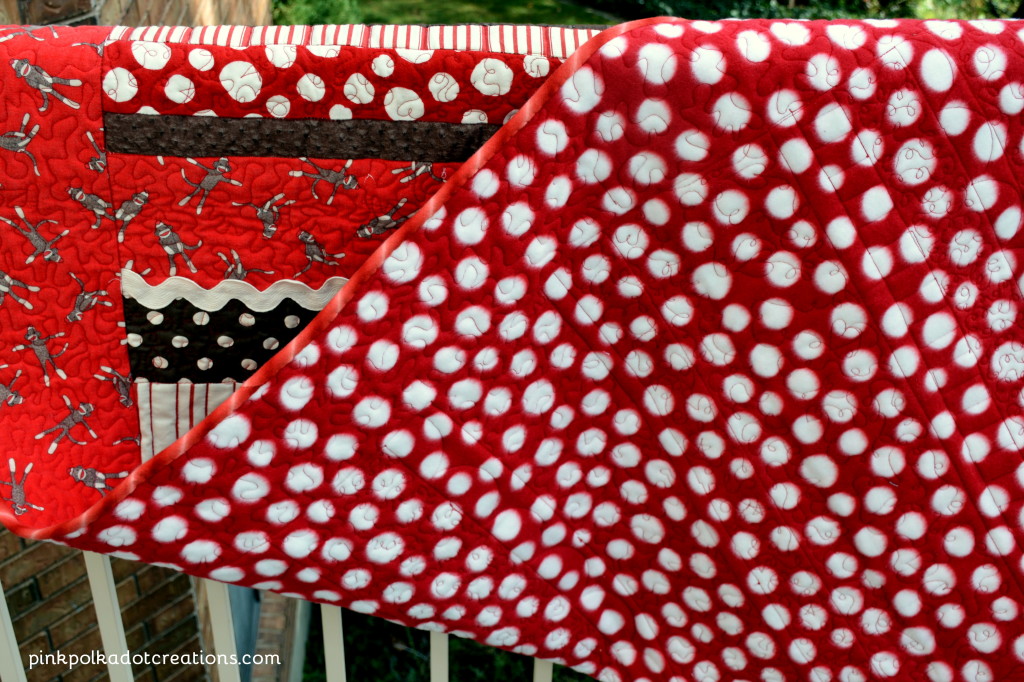 I put a red polka dot fleece fabric on the back so that it is nice and cuddly!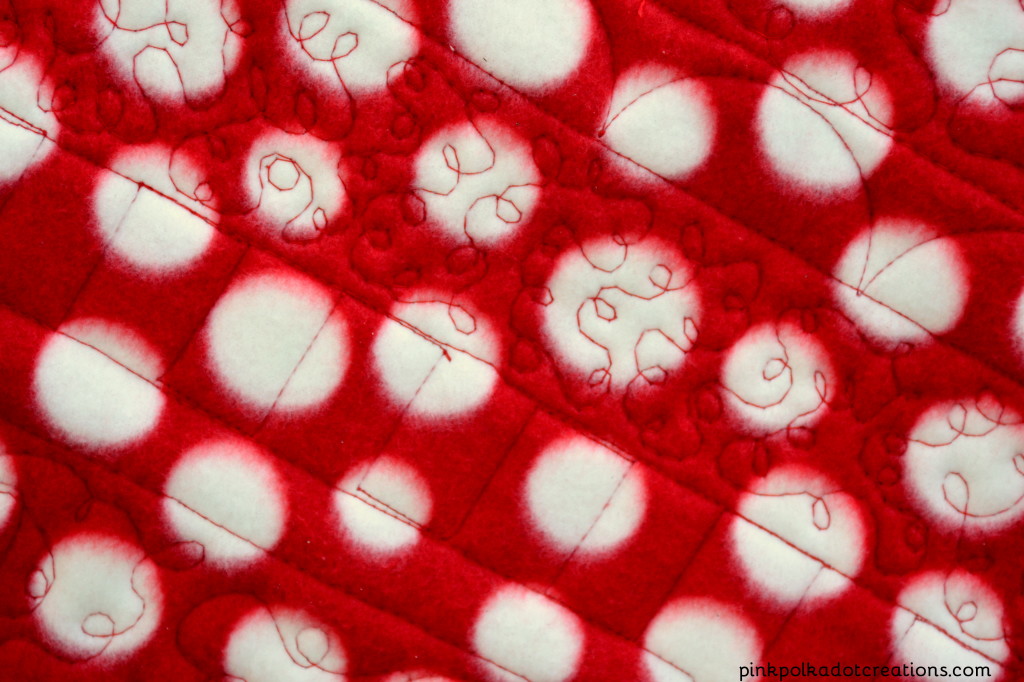 I made this quilt so that I could practice my quilting skills with the ruler and with templates…as you can see, I need to practice a lot more, but I am thrilled that I at least know how to use them! It was a super fun quilt to practice on and I really don't think that the recipient will mind that it is not perfect! :)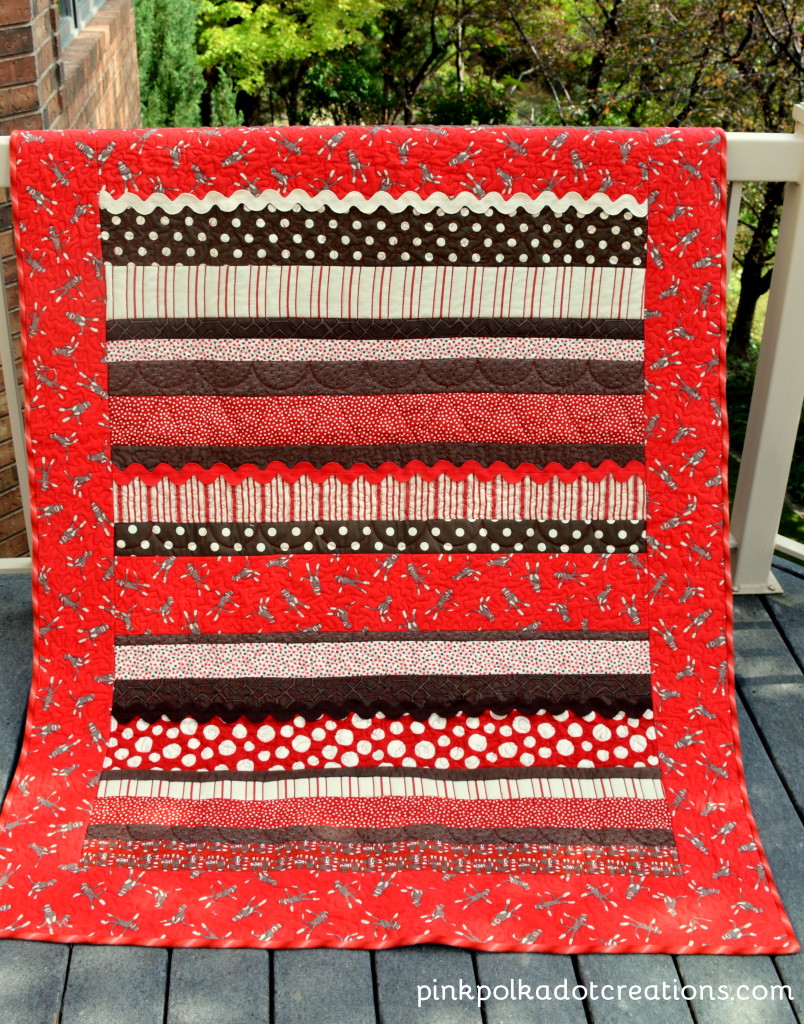 So this is my Sock Monkey Strip Quilt. I am enjoying my quilting machine more, now that I have learned a few new techniques to use on it! I have several quilts that I need to get quilted since we got back from our Girl's quilting Retreat…but it will be good practice for me. I am just going to do an all over pattern for those, I will not try to do rulers on someone else's quilt!
I am on the hunt for a cute sock monkey doll to go with this quilt, so if any of you have seen a cute one please let me know! :)
Hope you are having a super day…Thanks for Visiting!