The message for this month is a great message to teach us all how to be better visiting teachers, but for the message to give your sisters I chose to concentrate on the title, "Love, Watch Over and Strengthen".  It is a great message for anyone and this title exemplifies what we should be doing in the church!
 I included the 9 different steps to help us be better sisters on the flower petals.
To print, right click on the image and go to copy.  Open your favorite program like Word or Presentations.  Right click again and go to paste.  You can re-size to any size.  I printed mine in 4″ x 6″.  I like to print on photo paper or glossy card stock paper.
I thought that this would be fun to give with some fresh cut spring flowers!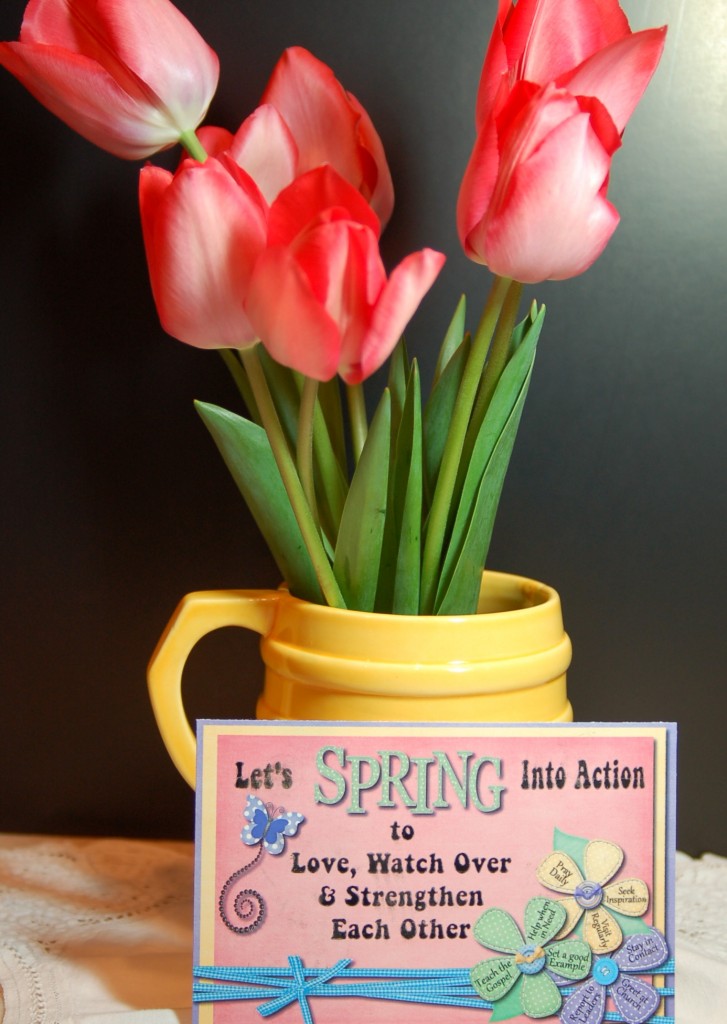 Or a fun potted pot of blossoms in spring colors!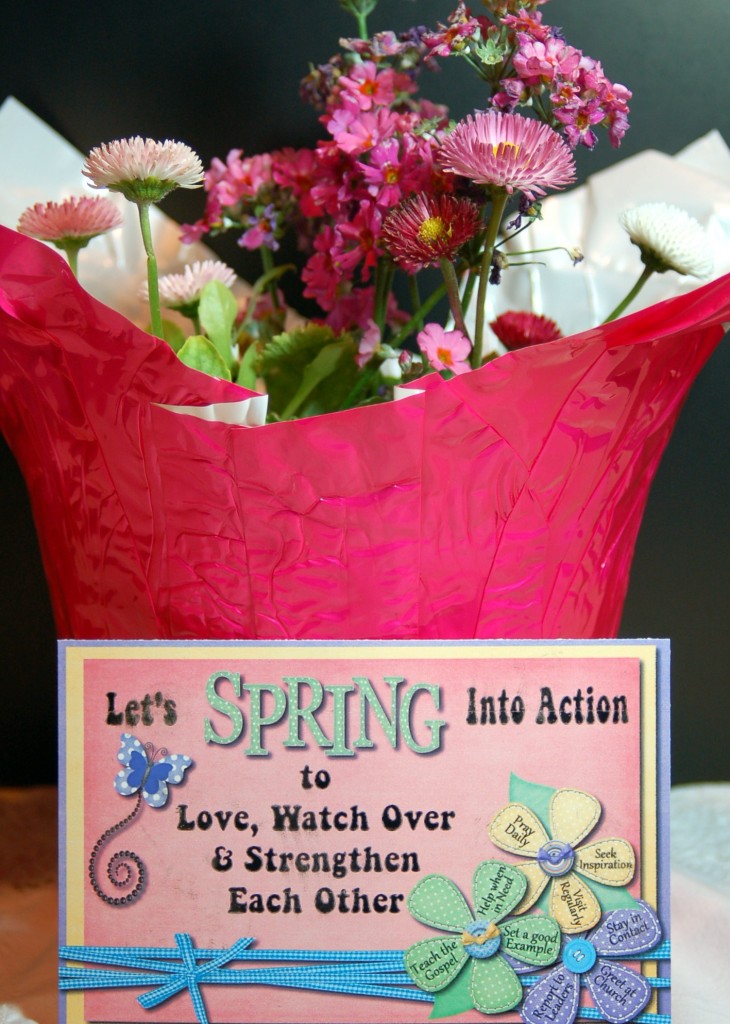 Or some Oreo cookie flowers like here, just change the heart gumdrop to some fun spring colors or group some jelly beans for the center. Perhaps a big sugar cookie cut into a flower would do the trick.  Anything to bring a bit of Spring into the lives of your sisters!
Of course the visit is the most important thing that you can give to your sisters, these other ideas are just suggestions.
Happy Visiting!