It is the 1st of April…so it is time once again for my visiting teaching handout!
This month the message for visiting teaching for The Church of Jesus Christ of Latter Day Saints is: "Without Guile or Hypocrisy."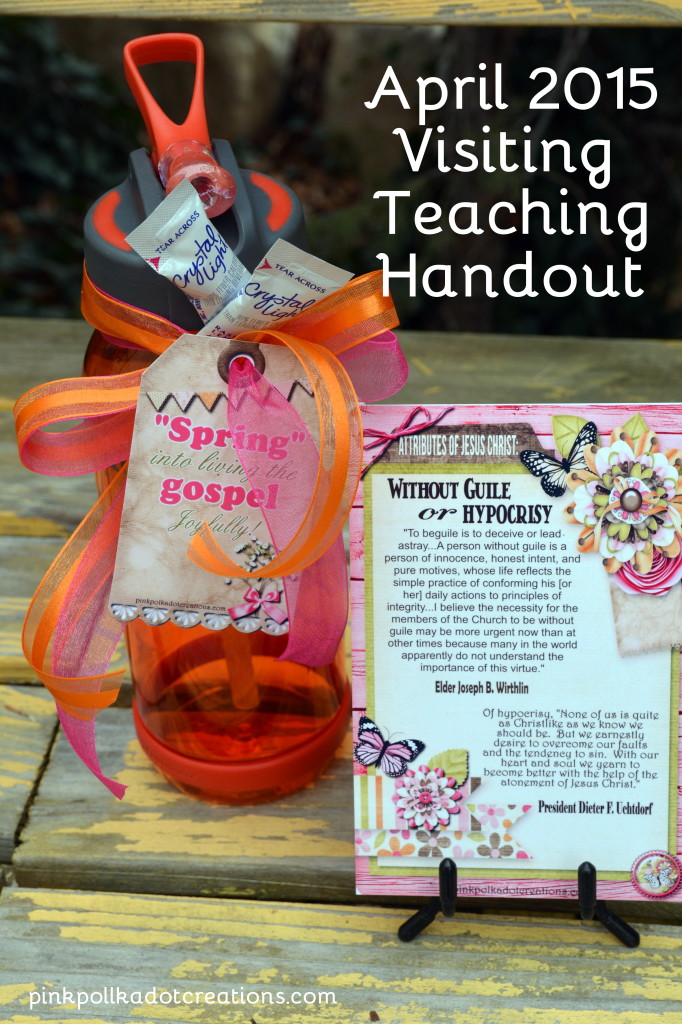 I included two different quotes this month. One from Elder Joseph B. Wirthlin about being without guile and one from President Uchtdorf on hypocrisy. They are both such good quotes and go together for this month's message.
Here are the printables. They are all formatted to a 4 x 6 size. You can print your own, or you can send them out to your favorite photo processing center.
Here is the blank card for those of you that would like to translate. This blank card would also be darling for a spring invite, a note, or a fun little tag to tie onto a gift.
These tags are also formatted to a 4 x 6 size with two to a page. I like to print these on the photo paper as well to make a nice glossy tag!
And here are the blank ones if you do not want the saying that is on the other ones!
To print these as a JPEG or photo, right click over image and go to "save image as" then save in a folder and you can print from there. For those that would like the PDF format, here is the download for that:
April 2015 Visiting Teaching Handout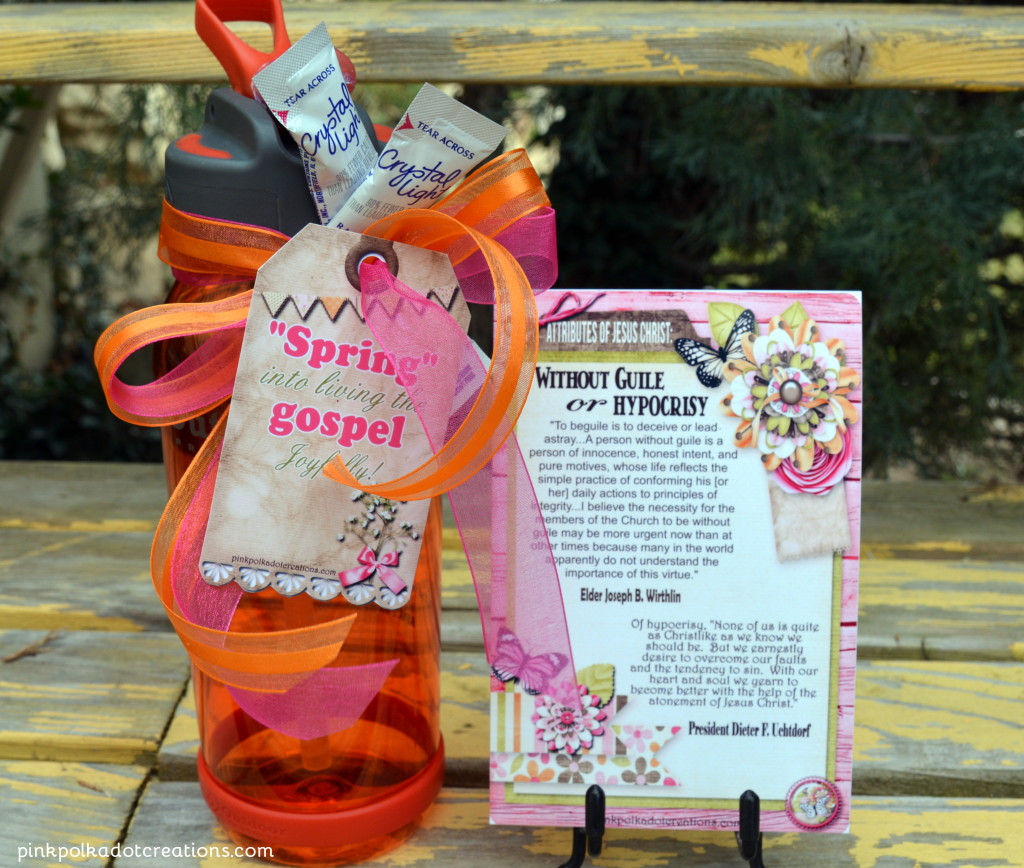 I thought that it would be fun to tie a couple of Crystal Light packets to a water bottle and tie it with the tag. Of course you can do anything that you would like, but I just liked the "spring" tag with the water bottle! :)
And just remember as always…it is not the handout that counts…it is the visit!
Thanks for visiting me today and Happy Visiting this month!