It's time for the April 2016 Visiting Teaching Handout for The Church of Jesus Christ of Latter Day Saints.
This month the theme is "Daughters of Our Eternal Father". I chose the quote from Carole M. Stephens that talks about that we all belong to and are needed in the family of God. I love the question that was at the end of this article, "How does knowing that you are a daughter of God affect your decisions?" That really makes you stop and think, does it not?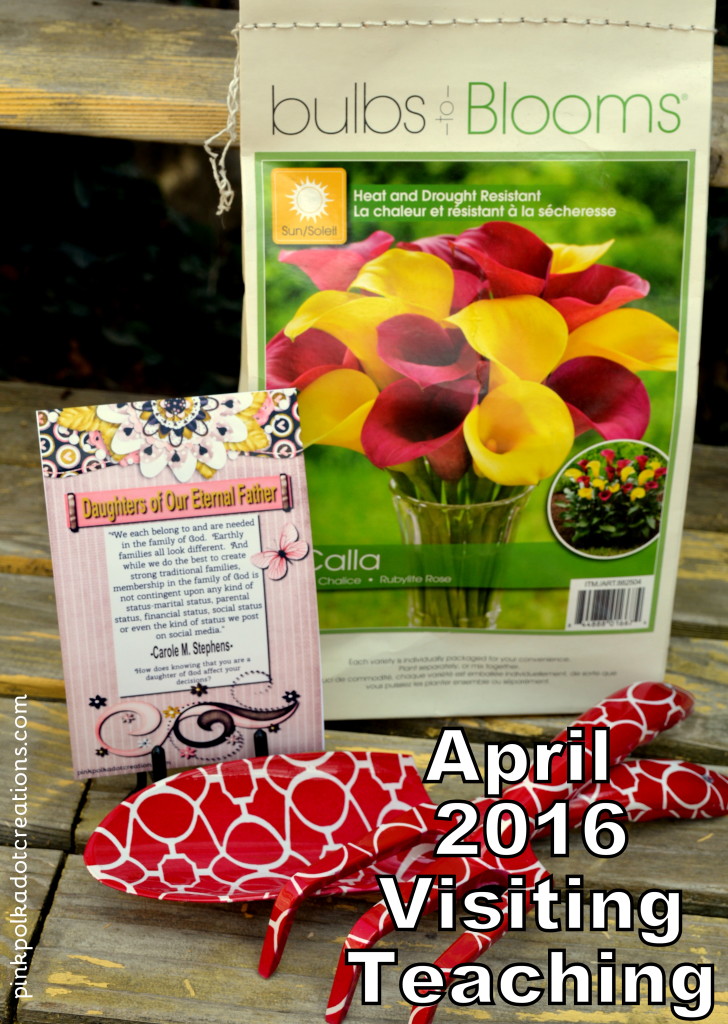 Here is the 4 x 6 printable.
To print as a jpeg, right click over the image and go to "save image as", then save in a folder. You can then print your own or send it out to your favorite photo processing center.
Here is the blank card for those of you that would like to translate, or if any of you need a fun card for something else! :)
For those of you that would like the PDF download, just click on the links below.
I thought that it would be fun to add something "gardening" or flowers because it is spring! You could add bulbs, garden tools, gloves, seeds, or just a bunch of fresh tulips, if the sisters you visit do not like to work in the garden! You could also just add a fun spring treat. But as always, it is not the handout that is important…it is the visit! Make sure the sisters you visit know that you love and care about them!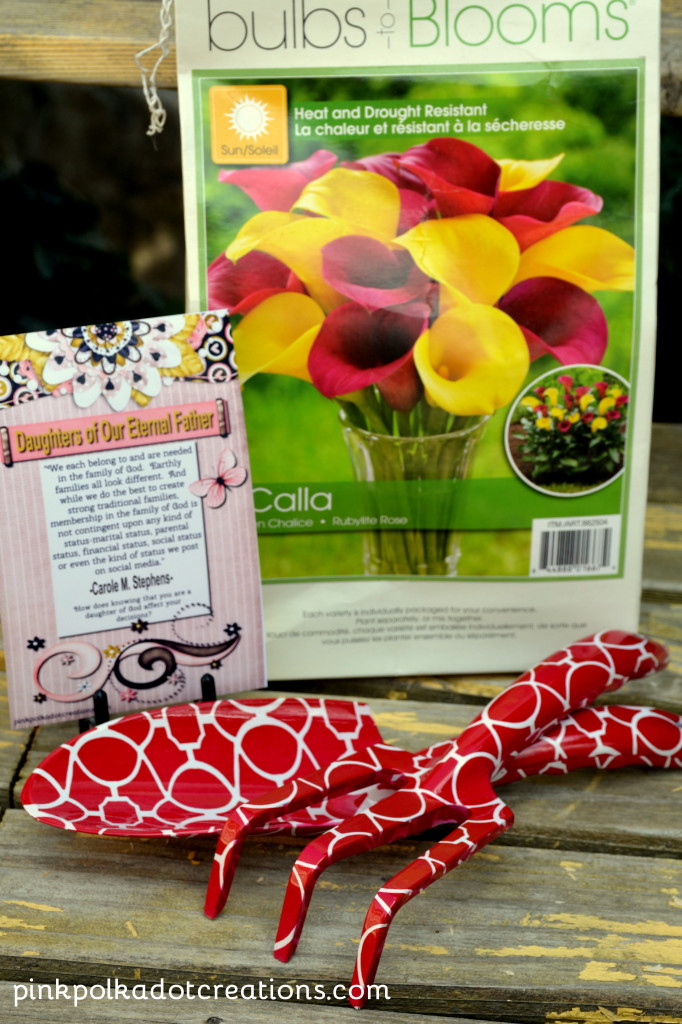 So that is the April 2016 Visiting Teaching Handout. I found these fun garden tools at Target, aren't they darling? I am going to keep these! I am getting anxious to start planting…but it is still too early here in Utah. It snowed two days ago for heavens sake! I might just have to plant a few cold weather plants so that I feel better! :) Do any of you have spring fever and want to work out in your yard?

Hope you have a great day!
Thanks for Stopping By…and Happy Visiting this Month!
The images for these handouts are from "justsoscrappy.com", from the "Isn't She Lovely" collection. They are used with a CU licence