Are any of you out there melting as much as we are here in Utah? It is definitely the dog days of summer! Maybe that is why I have had lemons and lemonade on my mind all week…and that is what I have chosen for the theme for the Aug. 2016 Visiting Teaching Handout for The Church of Jesus Christ of Latter Day Saints!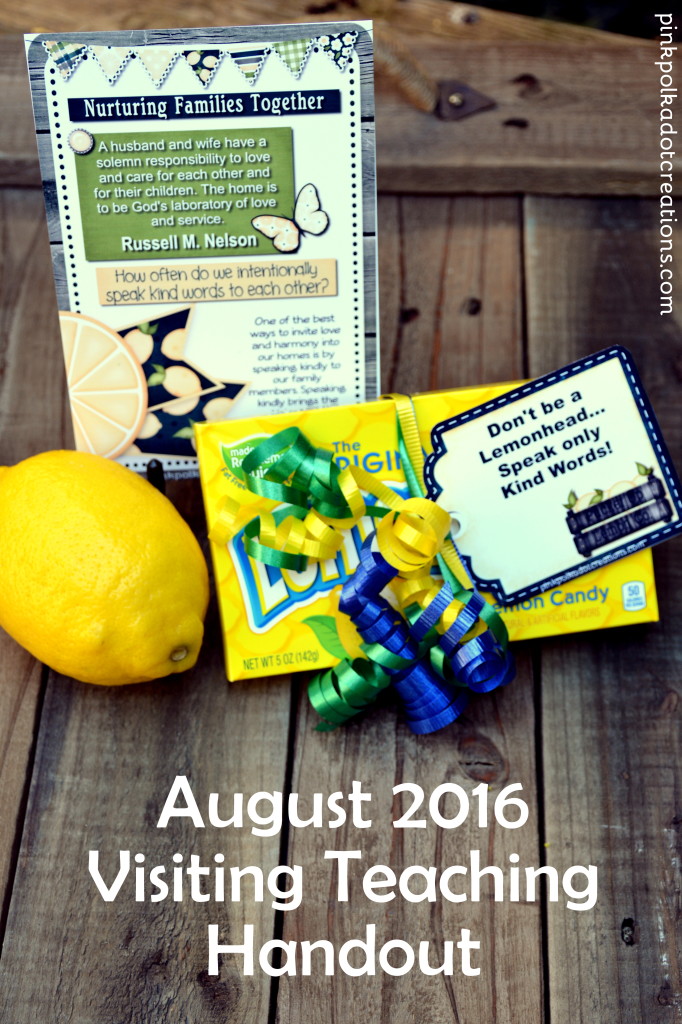 The message this month is Nurturing Families Together. I included the quote from Russell M. Nelson about a husband and wife's responsibility to love and care for each other and their children. I also added the quote from Linda K. Burton about how to invite love and harmony into our homes by speaking kindly.
The thought question for this month is…How often do we intentionally speak kind words to each other?????
I used a theme of lemons for this month and this is what I came up with for the message card:
To print this as a jpeg, just right click on the image and go to "save image as", then save in a folder. You can then print it, or send it out to your favorite photo processing center. All of the handouts are formatted to a 4 x 6 size.
Here is the blank one for those of you that would like to translate.
I made some tags to tie onto a box or bag of Lemonheads that go with the message.
And again I have some blank ones for those that would like to translate or write your own thing on these tags. A few other things that you could write are,
"Hope you have a Lemonade kind of Day!"
"Hope your day is Sunny and Bright"
"Turn your Lemons into Lemonade"
You could tie your tag onto a package of lemonade, lemon cookies or cupcakes, lemon lip gloss, lemon lotion, a candle or anything that you can think of that is lemon!
For those of you that would like the PDF, just click on the link below: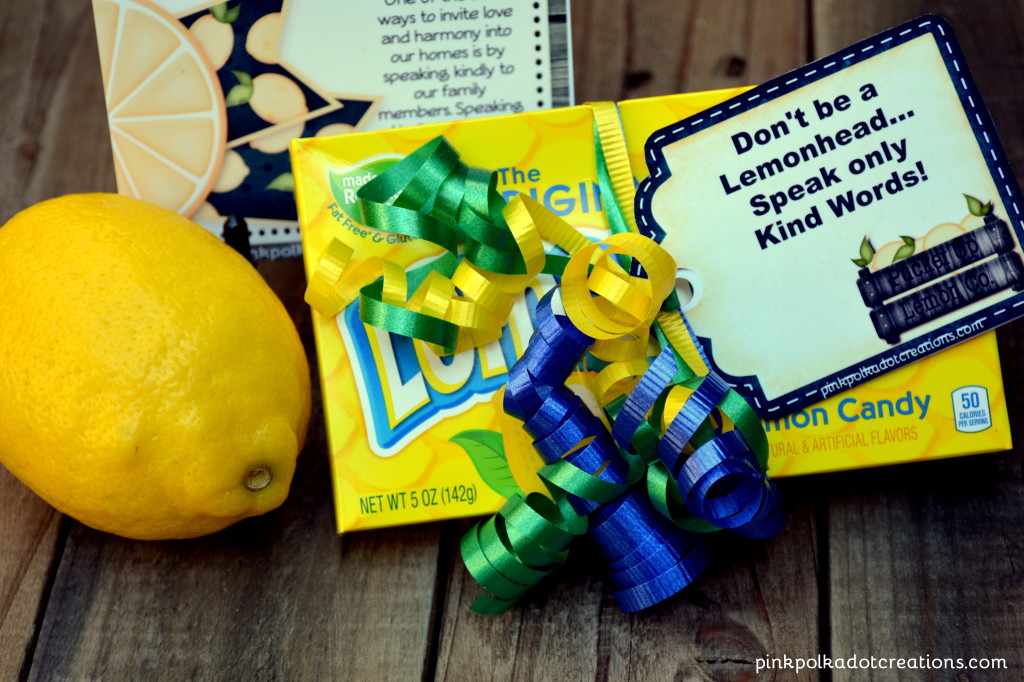 That is my Aug. 2016 Visiting Teaching Handout. I hope that you will enjoy it. Feel free to use this, but please remember that all of the VT handouts are for personal use only!
I hope that the sisters you visit will feel your love for them!
Happy Visiting This Month!
The images for these handouts are from "justsoscrappy.com", from the "When Life Hands You Lemons" collection. They are used with a CU licence