The visiting teaching message for this month for The Church of Jesus Christ of Latter Day Saints is titled: Attributes of Jesus Christ: Without Sin.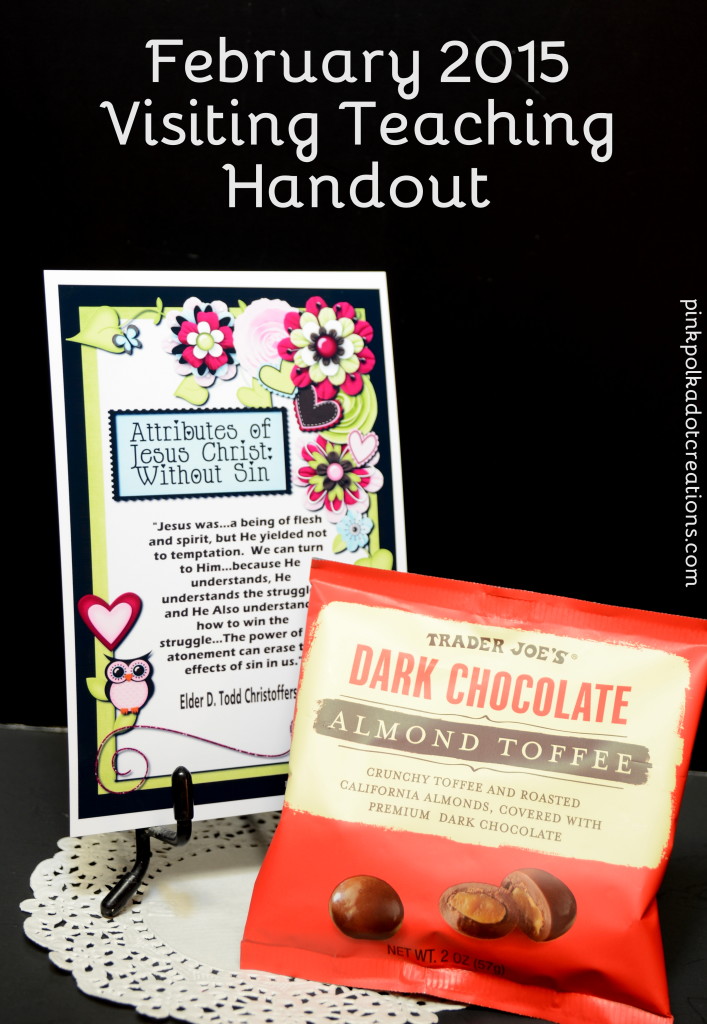 Here are the printables. One with the message and of course a blank one for you to use as you wish for your personal use!
I loved this quote from D. Todd Christofferson about how the Savior understands each one of us and how he knows our struggles and he understands how to win the struggle! Through the power of the atonement He can erase the effects of sin in us! What a powerful message!
Here is the blank card for those of you that would like to translate or for those of you that need a blank card, tag, or handout!
To print this as a JPEG, right click over the image and go to "save image as" then save in a folder. You can print from there or send it out to your favorite photo processing center. This is formatted to a 4 x 6″ size.
Here is the download for those of you that would like the PDF format: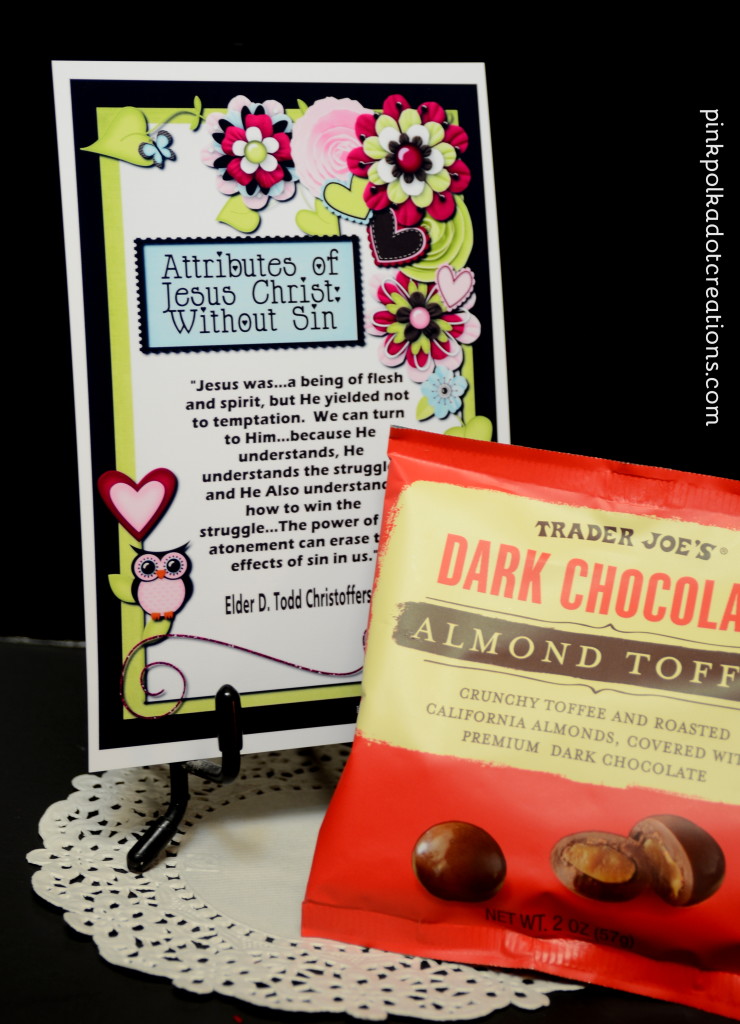 I have had 3 crazy busy weeks these last weeks, so I simply paired my card with a fun bag of candy from Trader Joe's. I am sure that you can think of many fun Valentine treats or little gifts or trinkets that you could use, or make.
Here is another idea that you could use for a fun handout for the month of February: Cinnamon Cookie Crunch Popcorn from Our Best Bites.
Of course, you do not really have to take something every time…it is the visit that is important!
Happy Visiting This Month!