The message for this month is titled "Watchcare and Ministering through Visitiing Teaching"  I love the quote by President Monson about, how small acts of service are all that are required to lift and bless some one else.  We do not have to do big, grand things, but it is our small acts that bless others!
So this is the quote that I used for this months handout:
To print, just right click on the image, go to copy, then open your favorite program like word or presentations, right click again and go to paste.  Then you can print it the way it is or you can re-size it to whatever size you want,
Because it is winter time here in Utah, (even though we have had very little snow this year!)  I decided to tie this message to a snowman cupcake!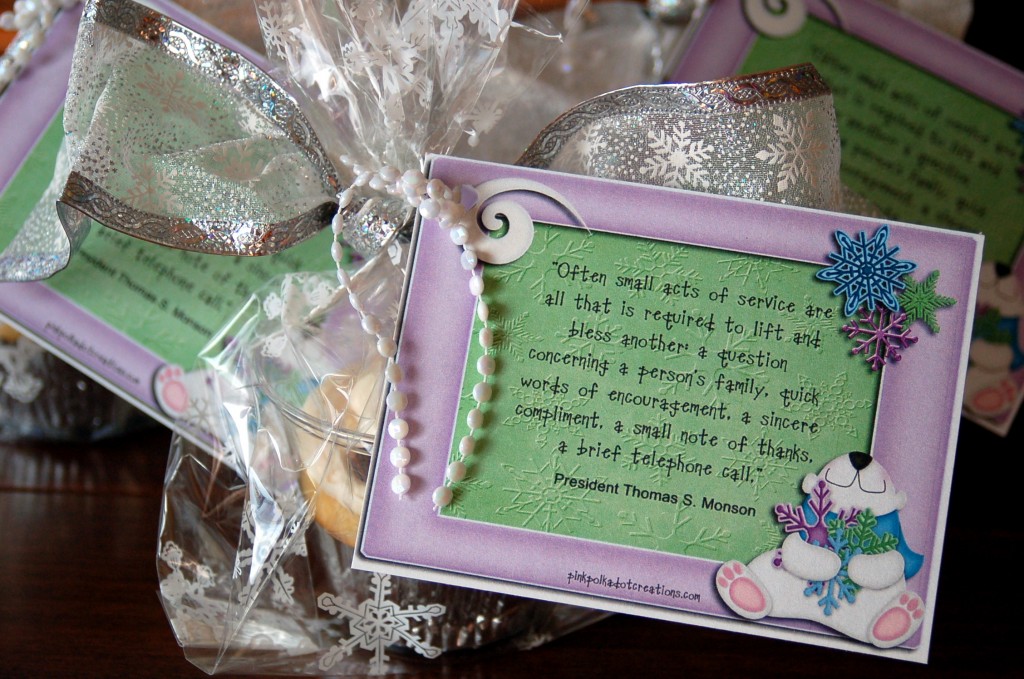 I love this idea, that I found on pinterest on how to package a cupcake in a clear 9 oz cup, then put into a clear bag and tie with a ribbon!  How cute is that?  You could also tie a plastic spoon to the package if you wanted to.
This idea is also a cute thank you idea…Thank you "snow" much!
Come back tomorrow for a super idea on how to frost your cupcakes with no mess!  I'm serious!  I tried it today and it works like a charm.  So stayed tuned…