Jan. 2016 Visiting Teaching Handout
Happy New Year Everyone!
I hope that you are having a great day.
Here we are at the first of a new year and another month…so it is time for the Jan. 2016 Visiting Teaching Handout, for The Church of Jesus Christ of Latter Day Saints. The theme this month is "The Family: A Proclamation to the World.
I chose to go with a "Frosty" theme, since it is winter here, and what a winter we are having!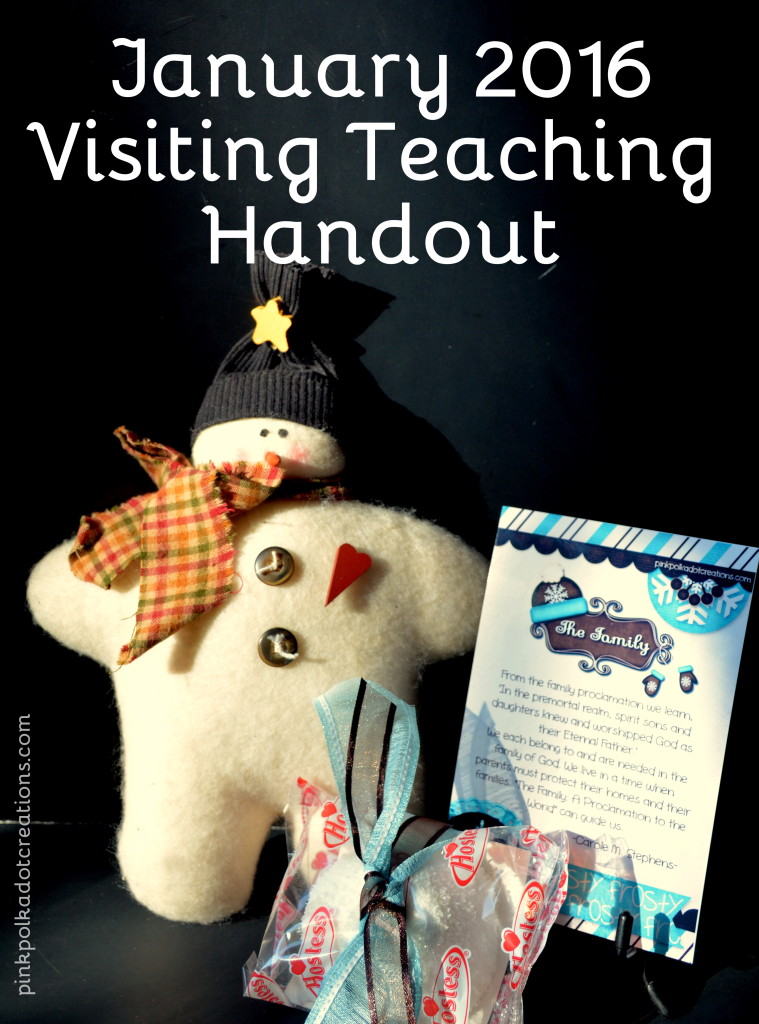 I focused on the quote from Carole M. Stevens because I love that it talks about the premortal realm and how we all lived with our Heavenly Father and loved and worshipped Him…That includes everyone of us on the earth! We all belong to an eternal family and we are all needed!

Here is the Jan. 2016 visiting teaching handout message card. It is formatted to a 4 x 6 card. If you would like to print as a jpeg, picture, right click over the image and go to "save image as" then save in a folder. You can then print your own or send it out to your favorite processing center.
Here is the blank card for those of you that would like to translate or for those of you that need a cute "frosty" card, invite, or handout!
For those of you that would like the PDF download, simply click on the link below:
Jan 2016 VT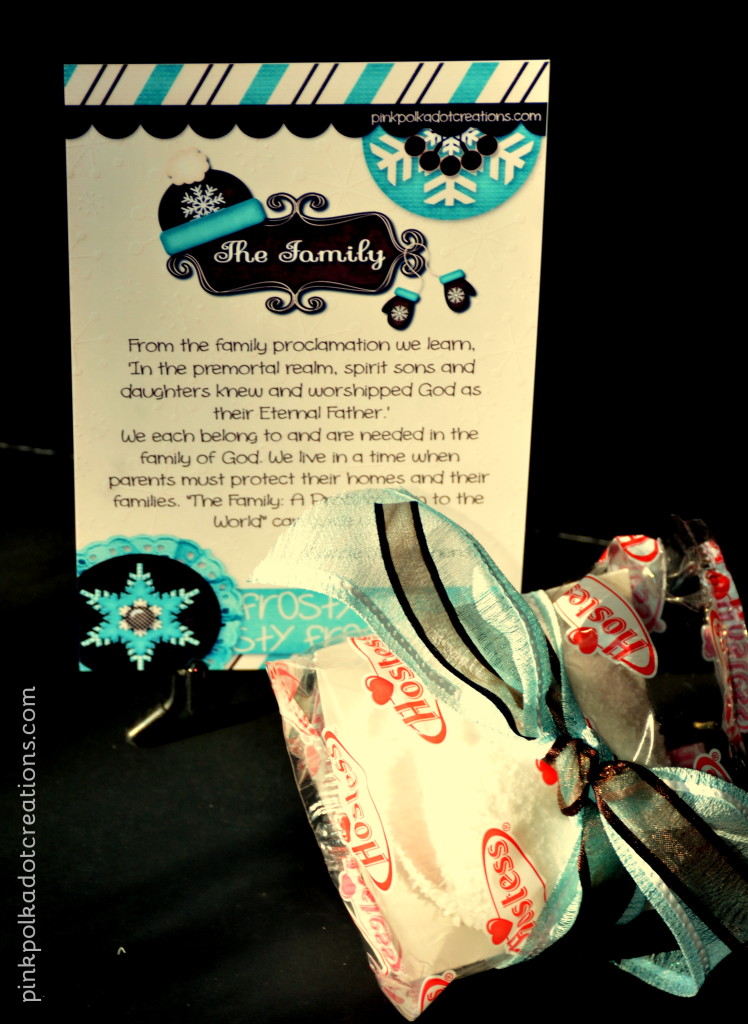 I tied a bow onto a Hostess "Snowball" for a fun little treat. Another idea that you could do is to find a fun picture frame and frame the proclamation and then tell your sister that she could swap it out for her family picture as a reminder of how important families are!
As always…it is the visit that is important…not the handout! Make sure that your sisters know how much you love and care about them! Let's all make a goal at the first of this new year to do our best with our visiting teaching!
Thanks for Visiting Today!