Today I have my Jan. 2018 Visiting Teaching Handout ,
for The Church of Jesus Christ of Latter Day Saints.
With all of the new changes to the visiting teaching program, I am not quite sure how to handle the handouts any more!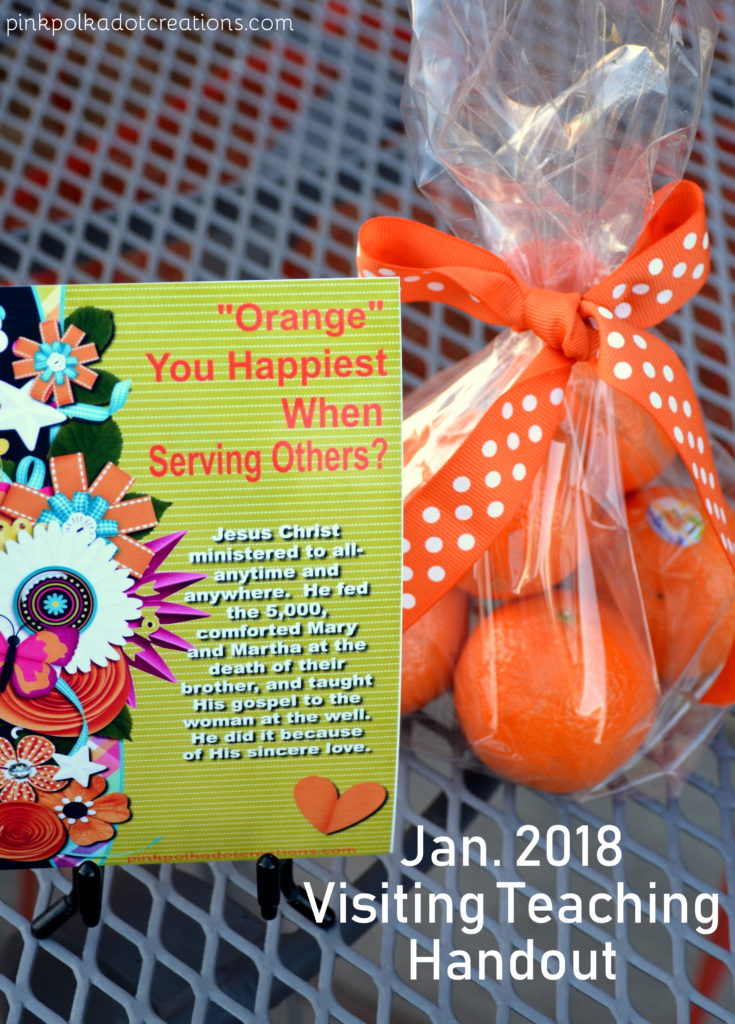 The message should be one that you choose for your individual sisters. But, I picked this message from the article in the "Visiting Teaching Principles ."
I think that the most important thing as I have said all along is the visit…not the handout.
With the new changes, the consider this question in this article is: "How do we stop worrying about "what counts" for visiting teaching and instead focus on what each sister needs from her visiting teachers?"
Please make sure that the sisters you visit know how much you care about them and love them!
Here is the card for this month. It is formatted to a 4 x 6 size. If you would like the jpeg image, right click over the image and go to "save image as" Then save in a folder. You can print from there or send it out to be printed.
And this is the blank card for those of you that would like to translate, or those of you that would like to put your own message on this card! It could also be used for a note card, an invitation, or a reminder card. Please remember that all of my printables are for personal use only. Not for resale.
For those of you that would like the PDF download, simply click on the link that you would like to use:
Some cutie oranges are what I chose to put with this handout. They are bright and cheery for the month of January, which can sometimes be a depressing month! You could add anything orange to this little handout. Let your imagination go wild! :)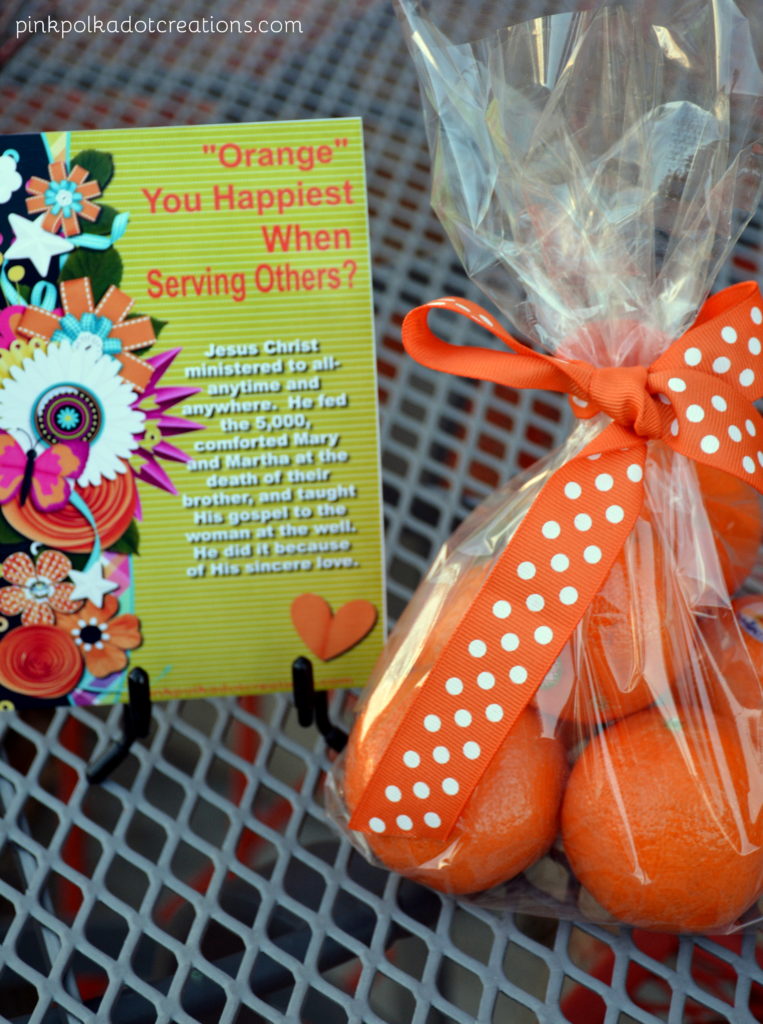 So that is my Jan. 2018 Visiting Teaching handout!
Orange you Happiest When Serving Others?
Do any of you have suggestions for what to do in the upcoming months for the message? I am open to any and all suggestions!
Please, just make sure the sisters you visit know how much you love them!
Thanks for Visiting!
Images for the visiting teaching handouts can be found at "justsoscrappy.com". From the "Live in Color" collection. They are used with a CU license.