This month's message is about Missionary work.
I love the quote from Pres. Uchtdorf, so that is my focus for this month's handout.  Since it is winter here in Utah, I went with the winter/snowman theme!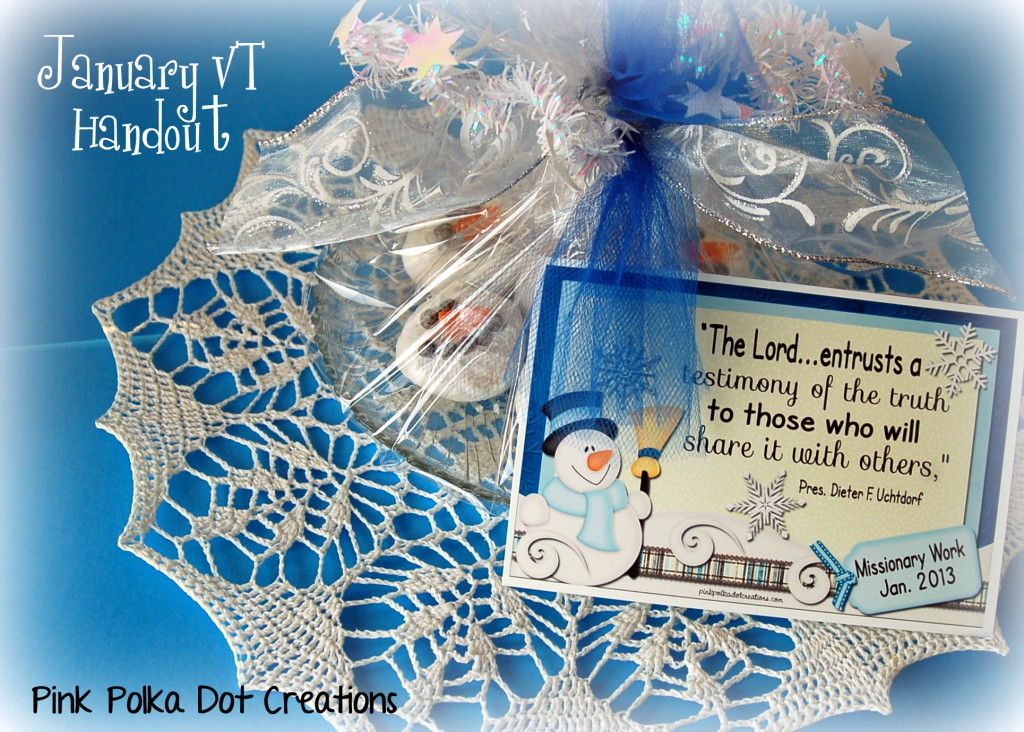 Here are the printables:
 They are formatted to 4 x 6 so you can just save them and send it to your favorite photo processing center.  If you want to print your own, right click over the image and go to "save image as", then save in a pictures folder.
Here is the blank one for those of you who want to translate to a different language, or if you just want a fun card, you can write anything that you want on this blank one! :)
I made these fun little snowman donuts to go with my handout.  I got these glass plates after Christmas for just 50 cents each, so I grabbed up a bunch of them!
To make these snowmen, start with mini powdered donuts, then just cut an orange gumdrop in half and cut the sides off a bit to make a triangle.  Then I just used mini chocolate chips for the eyes and mouth.  So super simple!  You could also use a candy corn for the nose, but I did not have any so I just went with what I had.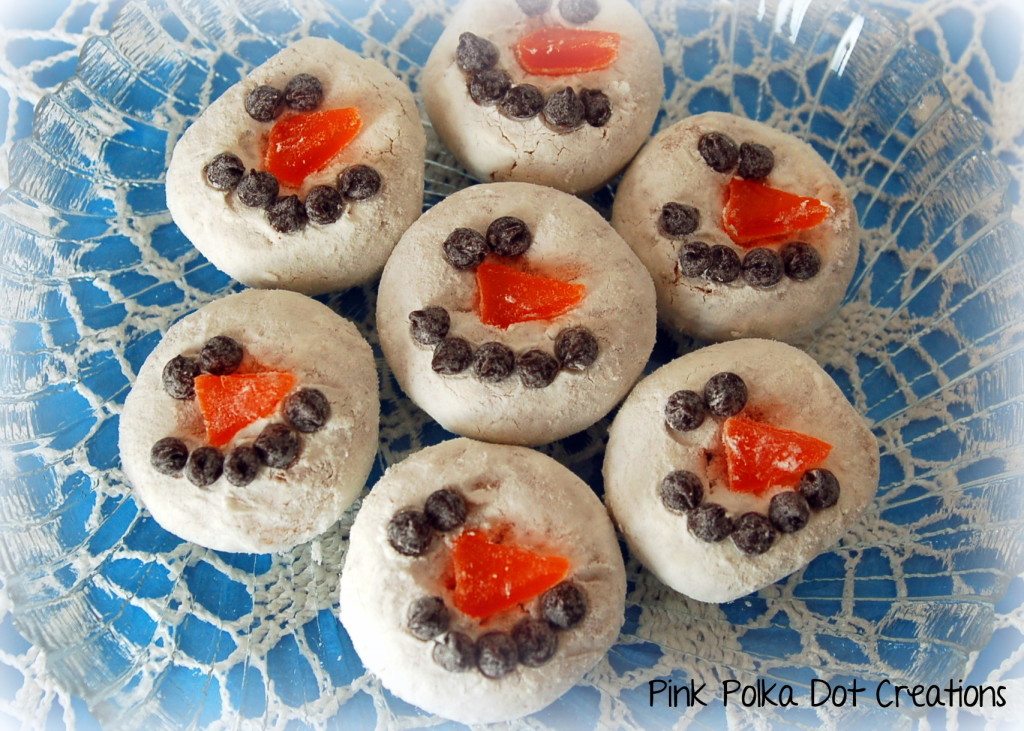 I then just tied the plate up in cellophane and added some fun ribbons: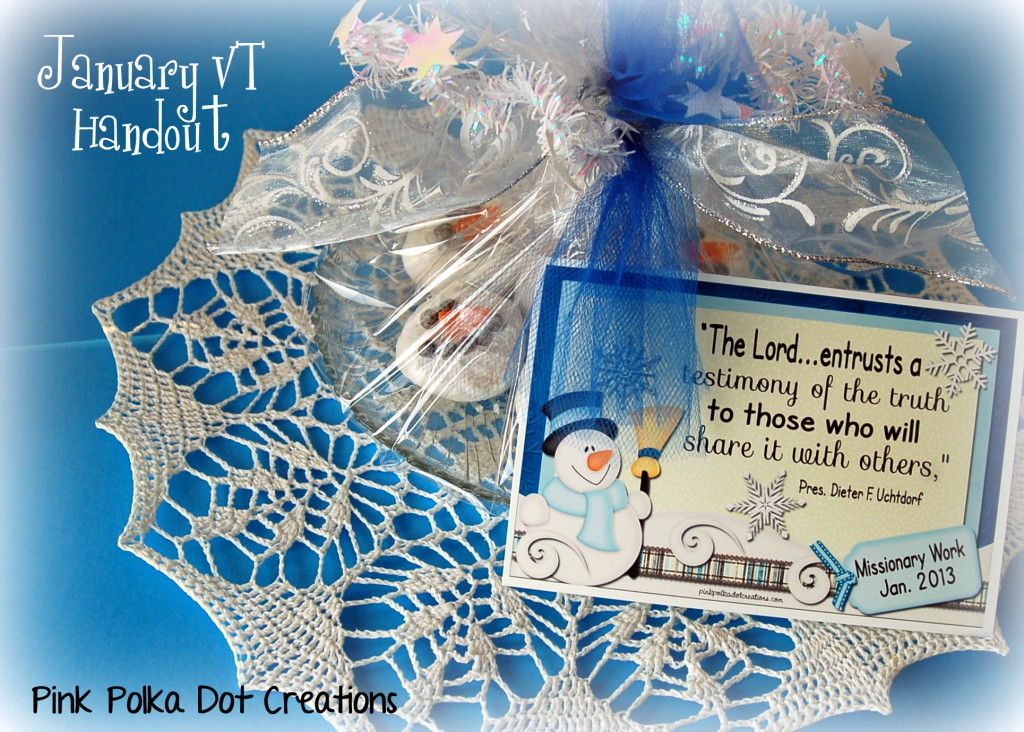 Or  another idea you could do are these darling Oreo snowman pops: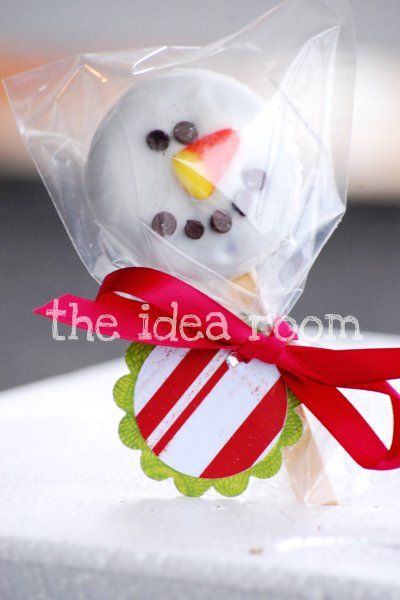 The directions are here from the Idea Room
I am going to make a goal that I get 100% visiting this year, is anyone else with me?
Happy visiting this month!  Love Ya!