Today I have my Nov. 2016 Visiting Teaching Handout! This is for The Church of Jesus Christ of Latter Day Saints.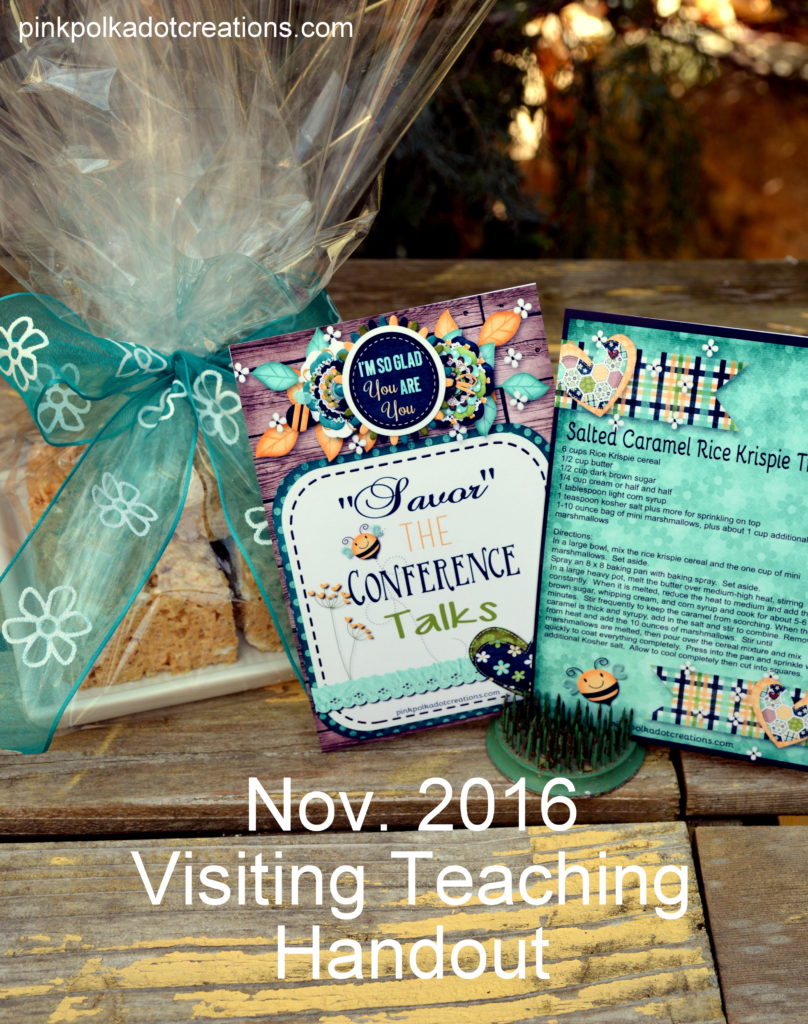 You will pick one of the talks from General conference for your message. So I thought it would be appropriate to make a "Savor the Conference Talks" printable card.
It would be a great idea to "savor" each talk and to encourage our sisters to do the same.
I have a good friend that shared a page of notes that she took during a talk about how to study the conference talks…and she gave me permission to share them with you!
"Study conference messages in greater depth…
so they can make a journey from your mind to your heart."
ASK * SEEK * KNOCK *DIG
In each conference talk, look for a Doctrine or Principle that is being taught. (A principle is a guideline that is based on doctrine)
Then look for an Invitation to do something.
Third, look for the Promised Blessings.
She gave Pres. Uchtdorf's talk as an example:
The Doctrine or principle is: The grand council, the plan was presented, we participated.
The Invitation: Take courage, and trust the guidance of the Spirit.
The Promised Blessings: Unspeakable Joy, Eternal lives, All will be made right.
This is going to be wonderful to go through each of the conference talks with these wonderful study guides!
Here are the cards that I came up with for this month:
This is the message card.
This is the blank card for those of you that would like to translate. I apologize that this card still has the words in the top in English. They were part of the card and I could not delete them.
You could use this card as a fun note, an invite, or just to display a great quote! All of my printables are for personal use only.
For the handout, you can give a "savory" treat. I decided to make these YUMMY Salted Caramel Rice Krispie Treats, and I included a recipe card for those that would like to do the same!
All of these cards are a 4 x 6 size, so you can print your own or send them out to a photo processing center. To save as a jpeg, right click over the image and go to "save image as" then save in a folder. You can print from there.
Here is the blank recipe card.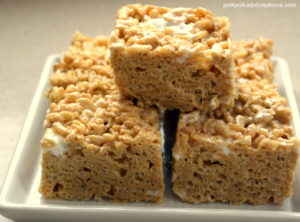 I just found a cute plate from the dollar section at Target and tied some of the rice crispy treats up with some cellophane and of course a cute bow! :)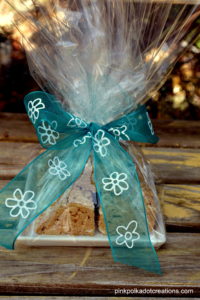 For those of you that would like the PDF downloads, just click on the link below that you would like: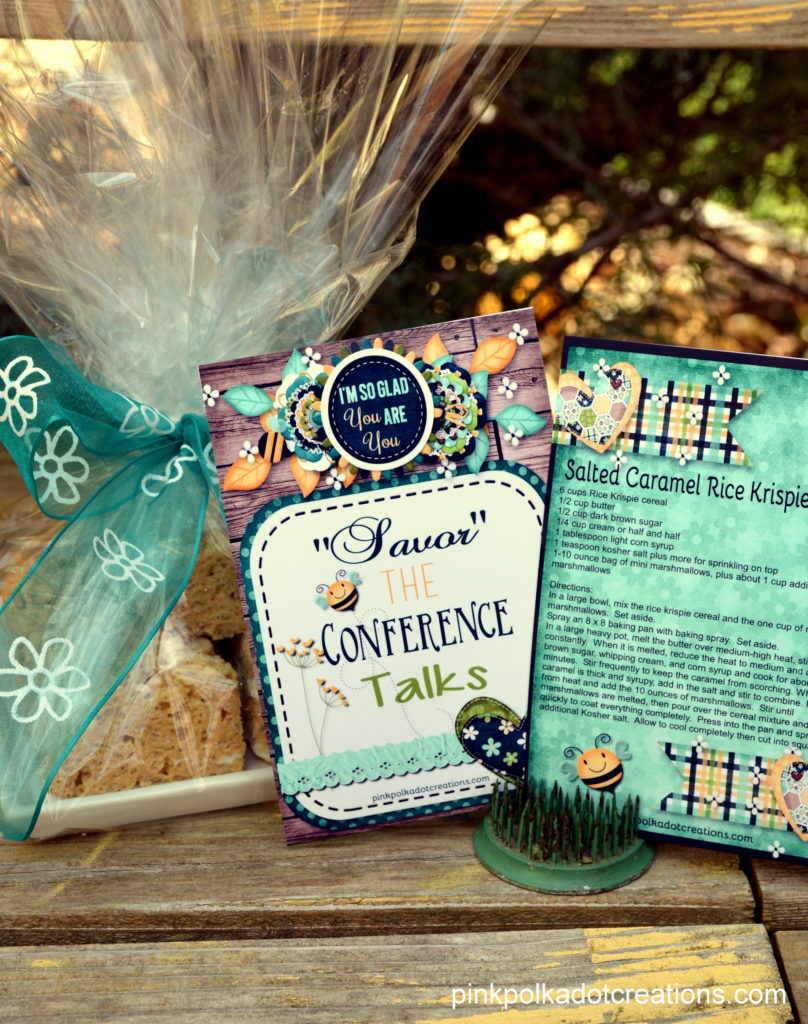 That is my Nov. 2016 Visiting Teaching Handout. I hope that you enjoy it and that you can "Savor" the conference talks!
Please remember…as always…it is the visit that counts…not the handout! Let each of your sisters know how much you care about them!
Thanks for Stopping By! Happy Visiting This Month!
The images for these handouts are from "justsoscrappy.com", from the "Just Be You" collection. They are used with a CU licence.