Can you believe that it is already October…and it is time for the Oct. 2015 Visiting Teaching Handout, for The Church of Jesus Christ of Latter Day Saints. Where does the time go? (I think I say that every month!)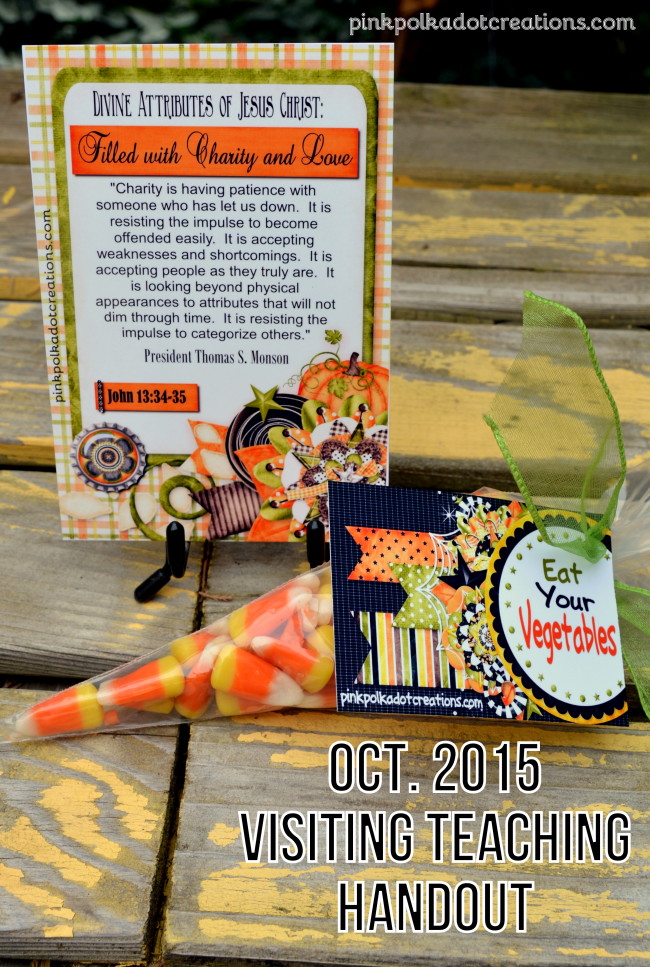 As promised yesterday, I have another fun treat idea for you to give to your sisters! But first about the handout; "The Divine Attributes of Jesus Christ: Filled with Charity and Love". I chose the quote from President Monson, this quote really hit me at the heart…I need to have a lot more charity and love for ALL people! I tend to get a little judgmental sometimes when I think that people are not getting treated right, so this message is definitely for me! I included the scripture reference in John about that "ye love one another."
Here is the JPEG format for the Oct. 2015 Visiting Teaching Handout. The cards are formatted to a 4 x 6 size as usual.
Here is the blank card for those of you that would like to translate or for those of you that need a fun fall card. To print, right click over the image and go to "save image as" then save in a folder. You can then print your own or send them out to your favorite photo processing center.
For those of you that would like the PDF format to download simply click on the link below:
Now for the handout: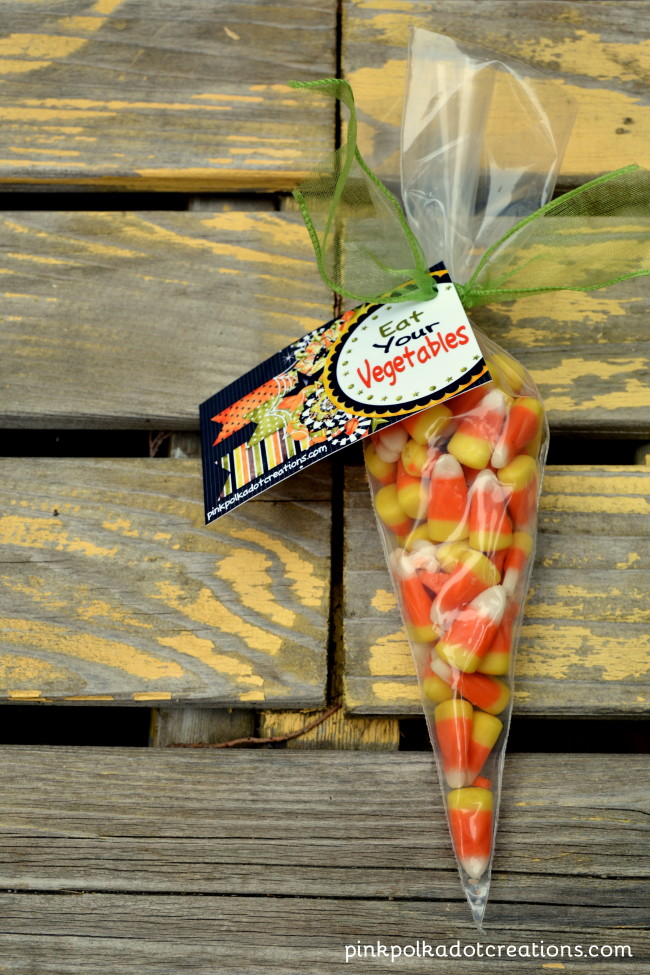 I simply filled an icing piping bag with candy corns, tied a green ribbon to the top and printed and cut out the tags! It doesn't get much easier than that! My granddaughter loved this tag…but then she loves candy corns! As for me, you will not find me eating these vegetables…I think they are disgusting!
Here are the JPEG tags. This is formatted to an 8.5 x 11 sheet of paper. I just printed mine out on photo paper for a nice glossy tag, but you could also just print them on card stock paper. I have given you a whole page of tags so you have plenty to share with whomever you would like, for personal use only of course!
Here is the PDF download: Eat your Vegetables Tag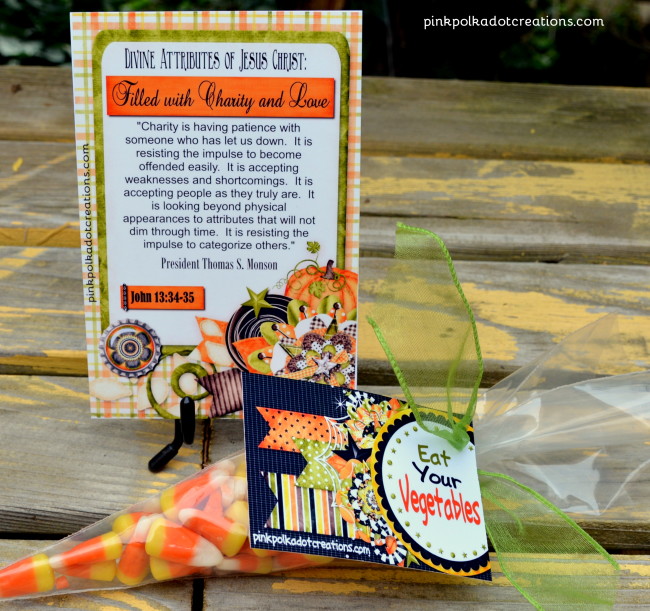 So there you have my ideas for the Oct. 2015 Visiting Teaching Handout. As always…please remember that it is the visit that is important…not the handout! I hope that your sisters know how much you love and care about them!
Hope you have a great day and Happy Visiting!
The images for these handouts are from "justsoscrappy.com", from the "Jack O Lantern" collection. They are used with a CU licence.