It is time for the Sept. 2016 Visiting Teaching Handout for The Church of Jesus Christ of Latter Day Saints. This month the title is: "Parenthood Is a Sacred Duty".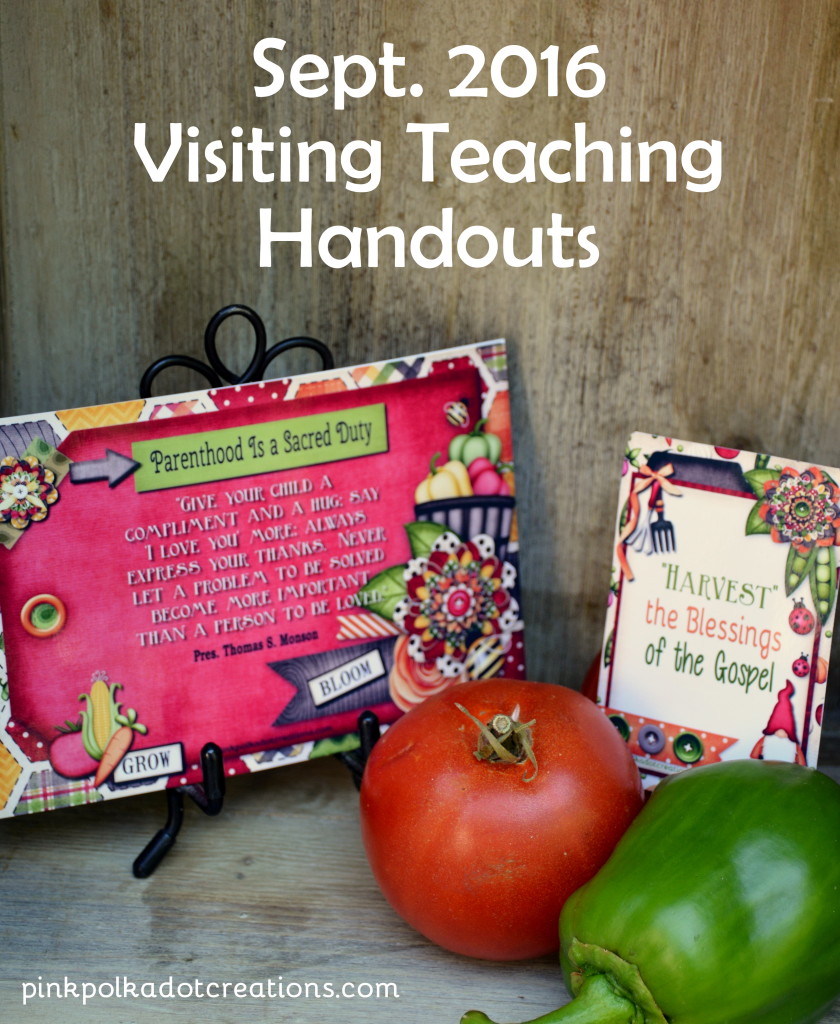 I chose to use the quote from President Monson on how to deal with your children. I really like this quote and think that it is important to praise your children and compliment them, and not to let problems be more important than the person!
Here is the message card:
The lighting in the picture makes the card look maroon, but they are red! These card have a garden/harvest theme.
Here is the blank card for those of you that would like to translate! All of these cards are formatted to a 4 x 6 size. You can print your own or send them out to your favorite photo processing center.
I thought it would be fun to share something from your garden! You could just share fruits or veggies that you have grown, you could make fresh salsa and chips, zucchini bread, or something yummy from your garden or from the farmer's market!
Here is a tag that you can tie to your goodies! There are 2 to a – 4 x 6 card.
And here are the blank ones! If you want to print these cards as a jpeg, right click over the image and go to "save image as" then save in a folder. You can print from there. If you would like the PDF downloads just click on the links below.
I am not quite sure why all of the PDF's are upside down!! They will print fine..just think of me when you print them and how I am not quite right some of the times! :)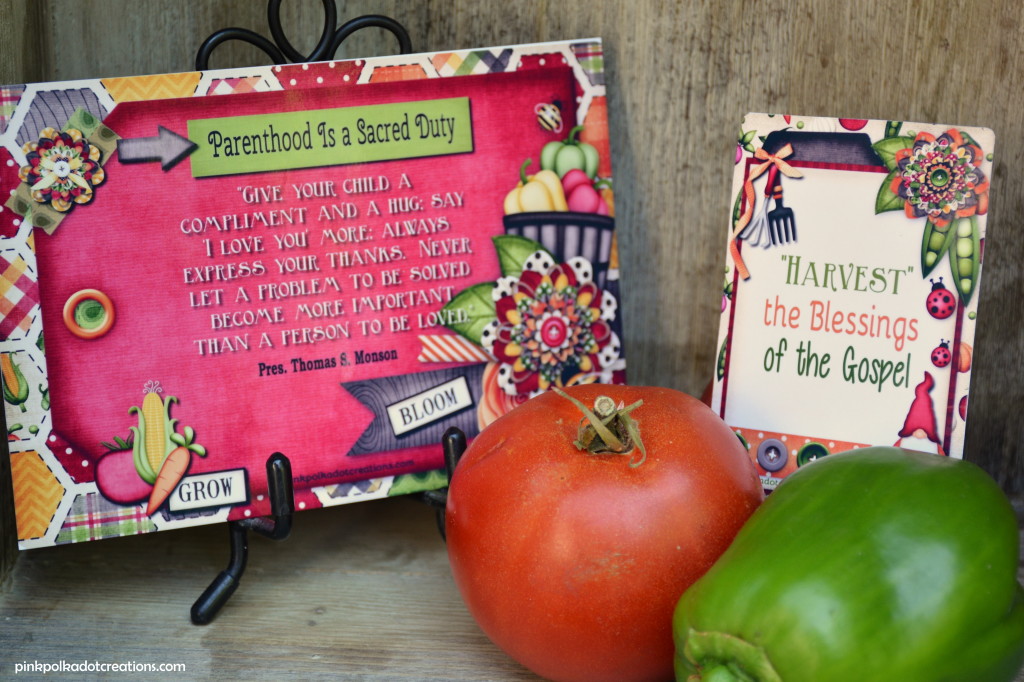 So that is the Sept. 2016 Visiting Teaching Handout. I hope that you will enjoy it. Feel free to use this, but please remember that all of the VT handouts are for personal use only!
I hope that you always remember that it is the visit that is important…not the handout! Let each of your sisters know how much you care about them!
Thanks for Stopping By and Happy Visiting this Month!
The images for these handouts are from "justsoscrappy.com", from the "In The Garden" collection. They are used with a CU licence