I have a couple of super cute… easy...Christmas rice krispie treat ideas for you! These are perfect for these busy hustle and bustle days that we are into right now!
These are great for parties, gifts, class treats or neighbors! They are super easy because you start with store-bought rice krispie treats!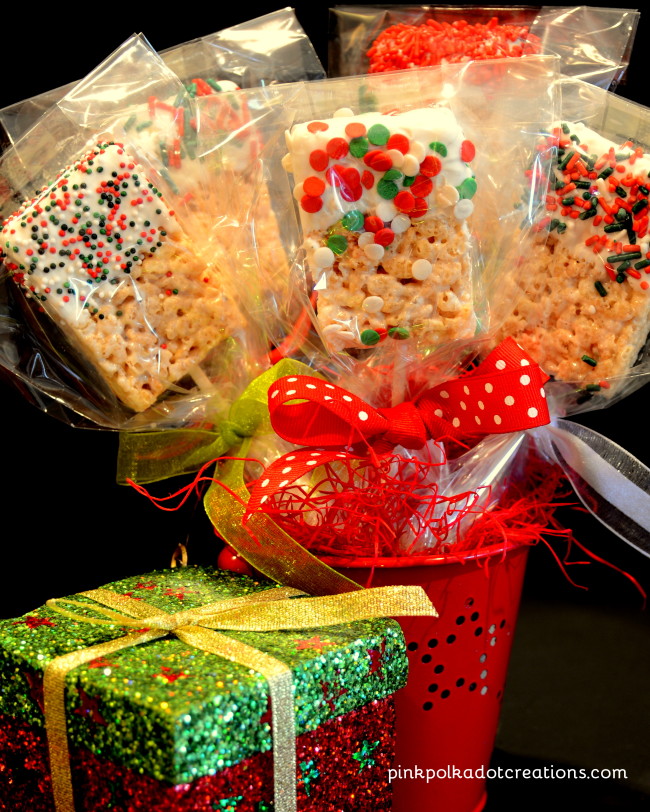 This first one is rice krispie pops! Simply insert a sucker stick in one end and dip the other end in either white or milk chocolate. Sprinkle different Christmas sprinkles on before the chocolate sets! Super Easy.
Tie them up in small cellophane bags and add a cute ribbon. You can make a bouquet like I did here or tie them onto a gift, or hand them out to your child's class!
I made these Santa faces for our Sinterklaas Party and they looked so festive all in a row! I actually made a whole bowl full of these. You dip one end in white chocolate and then dip in red sprinkles. Let that set and then dip the other end in white chocolate and then in coconut. You could also use white sprinkles or white sanding sugar for the beards. Add some eyes and a red nose! You could use chocolate chips for the eyes or small round black candies.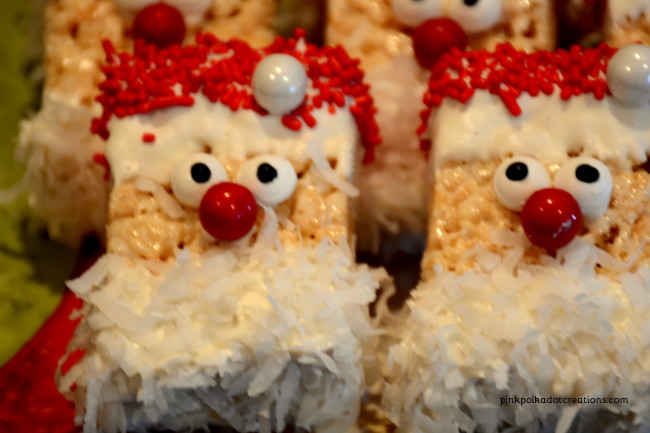 So there you have two super easy Christmas Rice Krispie treats that you can put together this weekend…and oh, won't you be so jolly? Your family will definitely think so!!
Do you have any fun Christmas food ideas? I would love to hear about them!
Have a great weekend and keep the true meaning of Christmas in your heart!
Thanks for Visiting!
How is everyone coming on their 40 day conference reading challenge? Can you believe that we only have 13 more days to go! I am loving this challenge and sometimes I wonder where I was at when I heard these talks…because I get so much more out of studying them! :)